"This is the best account of OSU in the 1960s that I've ever seen. Bill Shkurti has presented a thorough account of the issues and events of the period. These were controversial times, and this book respects different points of view. Particularly noteworthy is the use of the student newspaper, the Lantern, to shed light on the student perspective. His experiences as a former student and later as a vice president has enabled him to present a very balanced and accurate work. . . Check the pictures. You may see someone you know!"—Raimund E. Goerler, author of The Ohio State University: An Illustrated History (OSUP)
At 5:30 p.m. on May 6, 1970, an embattled Ohio State University President Novice G. Fawcett took the unprecendented step of closing down the university. Despite the presence of more than 1,500 armed highway patrol officers, Ohio National Guardsmen, deputy sheriffs, and Columbus city police, university and state officials feared they could not maintain order in the face of growing student protests. Students, faculty, and staff were ordered to leave; administrative offices, classrooms, and laboratories were closed. The campus was sealed off. Never in the first one hundrred years of the university's existence had such a drastic step been necessary.
Just a year earlier the campus seemed immune to such disruptions. President Nixon considered it safe enough to plan an address at commencement. Yet a year later the campus erupted into a spasm of violent protest exceeding even that of traditional hot spots like Berkeley and Wisconsin. How could conditions have changed so dramatically in just a few short months?
Using contemporary news stories, long overlooked archival materials, and first-person interviews, The Ohio State University in the Sixties explores how these tensions built up over years, why they converged when they did, and how they forever changed the university.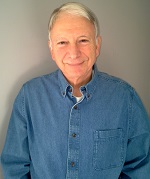 William J. Shkurti is retired from The Ohio State University. His most recent positions have been Senior Vice President for Business and Finance from 2000 to 2010 and Vice President for Finance from 1990 to 2000. He was also an undergraduate at OSU from 1964 to 1968.

Prologue          Ohio State in the Fifties
1          New Frontiers (1960–61)
2          Going Nuclear (1961–62)
3          In Dreams (1962–63)
4          Winds of Change (1963–64)
5          Boomer Invasion (1964–65)
6          The End of the Speakers Rule (1965)
7          Soaring (1965–66)
8          The Beat Goes On (1966–67)
9          Down the Rabbit Hole (1967–68)
10        Come Together (1968–69)
11        Road to Armageddon (1969–70)
12        Centennial Chaos (April–August 1970)
Epilogue          Living with the Sixties
Conclusion      Life in the Middle of the Road
Notes
Bibliographic Note
Illustrations
Prologue
P.1       Ohio State cheerleaders
P.2       Students in the late 1950s
P.3       Novice G. Fawcett
P.4       Aerial view of campus
Chapter 1
1.1       ROTC protest
1.2       Proper attire for attending class
1.3       Governance structure
1.4       Marlene Owens
1.5       The Antenna Lab
Chapter 2
2.1       Rose Bowl protest
2.2       Jack Fullen and colleagues
Chapter 3
3.1       Students listen to a space launch
3.2       James A. Rhodes sworn in as governor
Chapter 4
4.1       Jaywalking protest
4.2       November 22, 1963
4.3       Postcard day
Chapter 5
5.1       Freshman Convocation
5.2       Bob Stine's campaign
5.3       Plan for river corridor towers
Chapter 6
6.1       Dennis Knepley
6.2       Speakers Rule protest
6.3       Ohio State trustees
Chapter 7
7.1       Towers under construction
Chapter 8
8.1       Ohio State's ROTC program
8.2       Schedule card
Chapter 9
9.1       Highway patrolmen guard the Administration Building
9.2       Antiwar protest
9.3       Black Student Union meeting
9.4       Pamela Sue Patterson
Chapter 10
10.1     Mayor M. E. Sensenbrenner at the Rose Bowl
10.2     ROTC scuffle
10.3     Women in ROTC
10.4     Charlie's Guitar
10.5     Commencement 1969
Chapter 11
11.1     Prospectus '70
11.2     Draft lottery
11.3     Lorraine Cohen
Chapter 12
12.1     High Street confrontation
12.2     Protestors at Neil and 11th
12.3     Tear gas
12.4     ROTC ceremony protest
12.5     Confrontation flash points
12.6     Woody Hayes
12.7     Louis Nemzer
12.8     Where's Novice?
12.9     Commencement 1970
Epilogue
E.1       Student and National Guardsmen
E.2       Jerry Friedman
E.3       Mike White
E.4       Nixon's surprise visit
Conclusion
C.1      Novice Fawcett's press conference
This section of WOSU's documentary about the history of Columbus's University District, as part of their Columbus Neighborhoods series, provides an excellent mini-history of many of the events covered in the book.
Author Appearances
September 12 - "All Sides with Ann Fisher" (call in) 11am to 12 am on WOSU TV.
September 13 - talk and book signing at OSU Retiree's Association annual meeting at Fawcett Center 1:30 pm to 2:15. (Members only)
September 30 -- kickoff event at OSU Main Library 3:30 pm to 5:00 pm sponsored by OSU Archives, Glenn College and USG Alumni Association. (See go.osu.edu/campus60s).
USG Alumni Association event at Faculty Club 5:30 pm to 7:00 pm. (Members only)
October 1 - book signing at Barnes and Noble Gateway, 10:00 am to 11:00 am.
October 7 - talk and book signing at Main Street Bookstore, Mansfield, 6:30 pm - 7:30 pm.
October 26 - talk and book signing Upper Arlington Public Library, October 26, 7:00 pm.
Related Titles: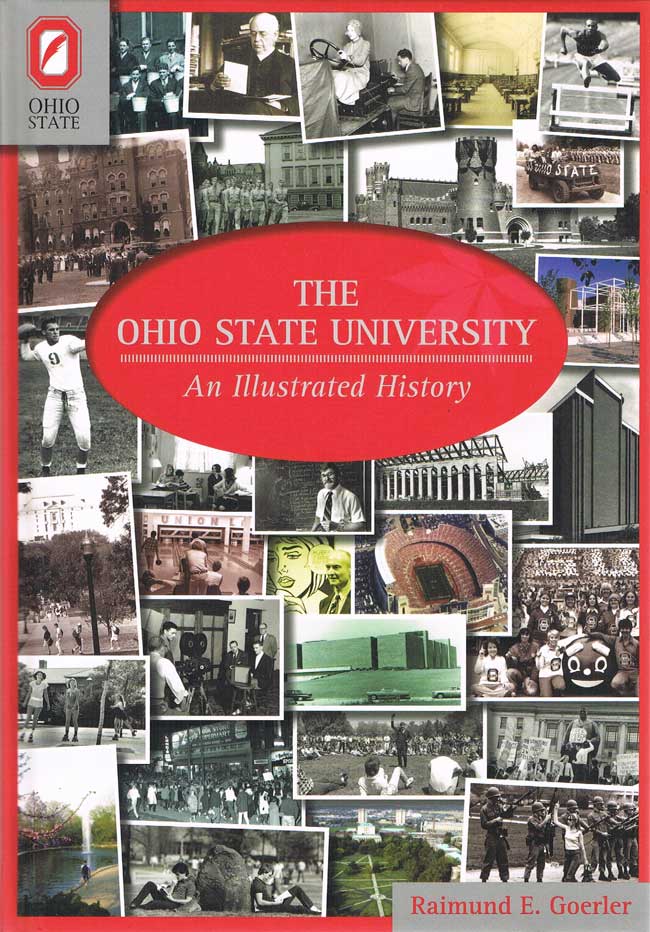 An Illustrated History
Raimund E. Goerler
HARDCOVER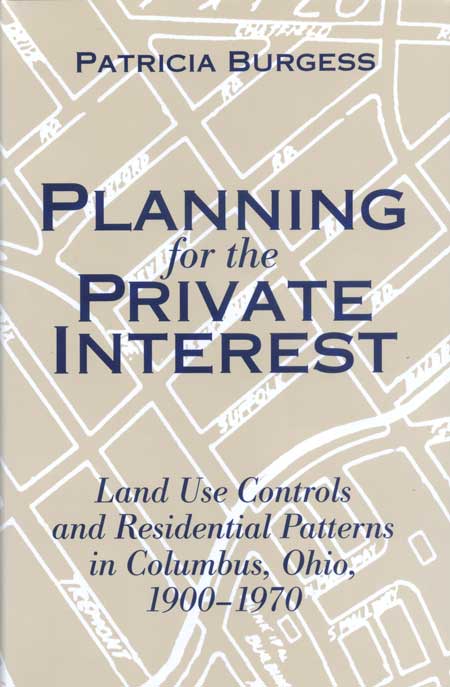 Land Use Controls and Residential Patterns in Columbus, Ohio, 1900–1970
Patricia Burgess
PAPER