Financial Basics
A Money-Management Guide for Students
Susan Knox
"Susan Knox's Financial Basics is essential reading for any student attending college. Along with a good hug, parents should give this book to their sons or daughters when they begin college. It does not matter whether it is a residential experience or they are living at home and commuting. Every college student will benefit. In addition to providing practical and valuable advice, presented in a very readable format, Financial Basics is a seatbelt against financial problems." —Myles Brand, President NCAA, past President of Indiana University and the University of Oregon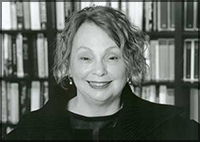 "Students have a great deal to manage in their lives away from home—from their coursework to relationships to personal decisions, one of which is how to manage their finances. This book provides credible examples to head off problems and engages both students and their families in pre-emptive planning not only for college but also for life. A must for parents and students." —Karen A. Holbrook, President, The Ohio State University
Jason arrived on campus with five credit cards in his pocket, he felt so grown-up. He thought he was being responsible by paying the minimum payment every month, but by the end of his first year of college, he had maxed out all of his cards. He thought about getting another card, but he was scared and he wasn't sure how to control his spending.
Jason is typical of today's college students, who are assuming unprecedented debt burdens because of relaxed limits on student loans and easily obtained credit cards. Many on college campuses are calling it a fiscal crisis. Financial Basics addresses the gaps in personal financial knowledge of college students. Beginning with debit-credit card issues, student loan decisions, and the challenge of managing and reducing debt, Knox walks readers through money management. She skillfully addresses the how to's of checking accounts, spending plans, emergency funds, and credit histories. She discusses financial personalities and the emotions of money, as well as practical record-keeping and simple filing techniques.
In Financial Basics, Knox blends her extensive money-management experience with her desire to inform and help students master their finances: she shares experiences about money lessons learned in college, and offers sound solutions and advice for students and their families. Since everyone does not handle money in the same way, Knox gives money-management options for readers to find their best way.
The book includes helpful worksheets and is written in an easy-to-read style, using testimonials and examples that will ring true to students.
Susan Knox is a CPA, financial planner, and former university administrator and teacher. Click here to email comments or suggestions to the author.

Blank Worksheets
Worksheets illustrated in the text can be downloaded for free from
http://www.financialbasics.org
to help you make sense of your own financial life.

---