Finalist, 2022 World Fantasy Awards
Hear LeVar Burton read the story "Tía Abuela's Face, Ten Ways" by Lisa M. Bradley from the collection Speculative Fiction for Dreamers.
"An outstanding showcase of contemporary Latinx authors exploring identity through the conventions of sci-fi, fantasy, and magical realism. Themes of family, migration, and community resonate throughout these 38 masterful stories. … This is a knockout." —Publishers Weekly (starred review)
"Speculative Fiction for Dreamers brilliantly runs the gamut of visual, oral, and textual storytelling, creating magical wormholes that link Indigenous past to place-rooted present, imagined futures, and the abode of syncretic gods. These vital pieces resonate like entangled particles of ancestors and descendants, boundless possibilities stemming from Latinx identity. An important anthology that will inspire readers to dream and discover." —David Bowles, author of Rise of the Halfling King
"In imaginatively reconfiguring the past, present, and future—and our dreaming and waking lives—the contributors to this expansive anthology capture the kaleidoscopic experiences of Latinx folks living in the Américas. These evocative stories embrace a multitude of forms to surprise us with what is possible. This is a book I've been dreaming about and waiting for." —Rachelle Cruz, author of God's Will for Monsters
In a tantalizing array of new works from some of the most exciting Latinx creators working in the speculative vein today, Speculative Fiction for Dreamers extends the project begun with a previous anthology, Latinx Rising (The Ohio State University Press, 2020), to showcase a new generation of writers. Spanning diverse forms, settings, perspectives, and styles, but unified by their drive to imagine new Latinx futures, these stories address the breadth of contemporary Latinx experiences and identities while exuberantly embracing the genre's ability to entertain and surprise. With new work for new audiences in their teens and up, and especially for Latinx people navigating their identities in the ever-shifting, sometimes perilous, but always promising cultural landscape of the US, this book is for dreamers—and DREAMers—everywhere.
Contributors: Grisel Y. Acosta, Stephanie Adams-Santos, Frederick Luis Aldama, William Alexander, Nicholas Belardes, Louangie Bou-Montes, Lisa M. Bradley, Eliana Buenrostro, Diana Burbano, Pedro Cabiya, Steve Castro, Fernando de Peña, Scott Russell Duncan, Samy Figaredo, Tammy Melody Gomez, J. M. Guzman, Ernest Hogan, Pedro Iniguez, Ezzy G. Languzzi, Patrick Lugo, Roxanne Ocasio, Daniel Parada, Stephanie Nina Pitsirilos, Reyes Ramirez, Julia Rios, Sara Daniele Rivera, Roman Sanchez, Tabitha Sin, Alex Temblador, Rodrigo Vargas, Laura Villareal, Sabrina Vourvoulias, Karlo Yeager Rodriguez
Alex Hernandez is a Cuban American science fiction writer. His work often explores themes of migration, colonization, and posthumanism, while blending the subgenres of space opera and biopunk. His first novel, Tooth and Talon, was published by EDGE. He lives in South Florida with his wife and two daughters.
Sarah Rafael García is the author of Las Niñas and SanTana's Fairy Tales. She is also the founder of Barrio Writers and LibroMobile as well as coeditor of the anthology Pariahs.
Matthew David Goodwin is a visiting scholar at the Institute for Advanced Study in Princeton, New Jersey. His work focuses on the ways that science fiction, fantasy, and digital culture have been used to express the experience of migration. He is the editor of Latinx Rising and the author of The Latinx Files: Race, Migration, and Space Aliens.
Contents
Preface Dreaming Latinx Realities
Frederick Luis Aldama
Introduction ¡Seguimos en la Lucha!
Alex Hernandez, Matthew David Goodwin, and Sarah Rafael Garcia
Part I Dreaming of New Homes
How Juan Bobo Got to los Nueba Yores
Karlo Yeager Rodríguez
Those Rumors of Cannibalism and Human Sacrifice Have Been Greatly Exaggerated
Ernest Hogan
Saint Simon of 9th and Oblivion
Sabrina Vourvoulias
Ancestral Lines and Other Tall Tales
Samy Figaredo
Quetzal Feathers
Tammy Melody Gomez
Tía Abuela's Face, Ten Ways
Lisa M. Bradley
Part II Dreams Interrupted
Jean
Stephanie Nina Pitsirilos
Like Flowers Through Concrete
Louangie Bou-Montes
A Flock for the Sandhill Crane
Roman Sanchez
Fancy
Diana Burbano
Time Traveler Intro
Eliana Buenrostro
The Music Box
Sara Daniele Rivera
Part III My Life in Dreams
My First Word
William Alexander
Do as I Do
Pedro Iniguez
The Clarification Oral History Project
Pedro Cabiya
Curanderas in the Ceiling
Alex Temblador
Dream Rider
Daniel Parada
Spooky Action at a Distance
Laura Villareal
BlindVision
Grisel Y. Acosta
Part IV When Dreams Awaken
The Chupacabra Next Door
Roxanne Ocasio
An Adventure of Xuxa, La Ultima
Reyes Ramirez
Night Flowers
Stephanie Adams-Santos
Alma y Corazón
Julia Rios
Ella Frederick Luis Aldama, Fernando de Peña, and Rodrigo Vargas
Two-Bullet Cowgirl Blues
Steve Castro
A Mirage
Steve Castro
The One
Steve Castro
Grave Talk
J. M. Guzman
Part V Dreams Never Imagined
A Dangerous Wand
Nicholas Belardes
Madrina
Sara Daniele Rivera
Bad Sun
Scott Russell Duncan
Beacon
Scott Russell Duncan
Her Number
Scott Russell Duncan
Old Folks
Scott Russell Duncan
Soledad
Ezzy G. Languzzi
Contraband
Patrick Lugo
The ENCRoach Program
Grisel Y. Acosta
Homebound
Tabitha Sin
Contributors
Related Titles: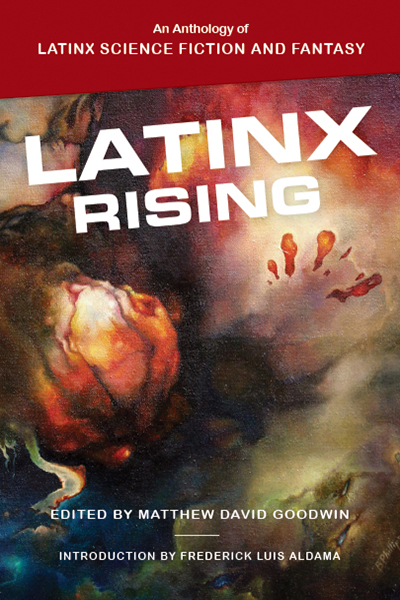 Latinx Rising
An Anthology of Latinx Science Fiction and Fantasy
Edited by Matthew David Goodwin
Introduction by Frederick Luis Aldama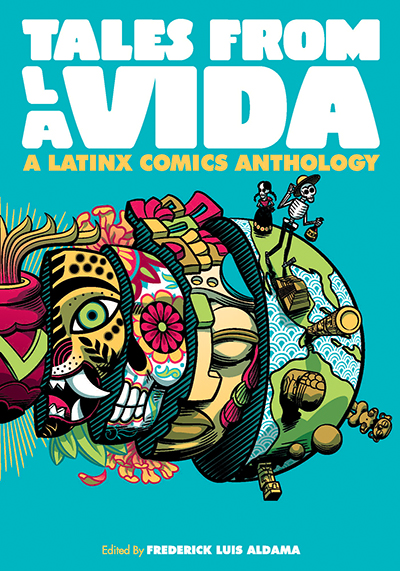 Tales from la Vida
A Latinx Comics Anthology
Edited by Frederick Luis Aldama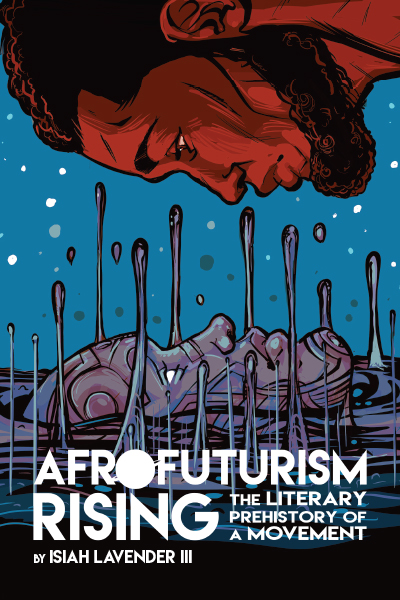 Afrofuturism Rising
The Literary Prehistory of a Movement
Isiah Lavender III