---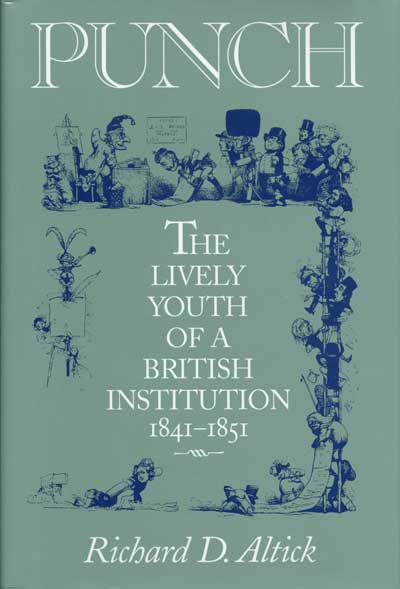 Punch
The Lively Youth of a British Institution, 1841–1851
Richard D. Altick
"Richard Altick has been turning out first-rate scholarly books for half a century, starting back in 1950 with his classic, The Scholar Adventurers. This Ohio State University professor emeritus probably knows more about Victorian Britain than anyone else alive . . . Altick's latest book, a history of the early years of Punch, shows how this three-penny comic weekly, begun in 1841, quickly became a national institution. . . . In Queen Victoria's day it was something very special indeed, and Altick's book goes a long way in explaining just how this was the case."—Washington Post Book World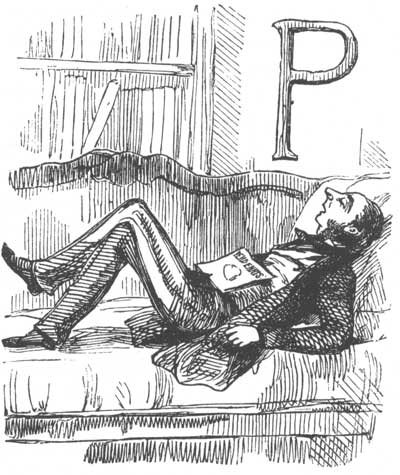 "[Punch] is essentially a refresher course in the social history of an age, and it is an age in which the author treads sure-footedly."—London Review of Books
This book is the first to explore, systematically and in depth, the first ten years of Punch, the popular Victorian periodical, especially as it mirrored the interests and mind-set of its predominantly middle-class audience. Richard D. Altick shows how Punch's editorial and pictorial contents drew from numerous streams of popular and middlebrow culture, which it blended into a distinctive weekly product, often imitated but never equaled. At every point, Altick describes Punch's humorous treatment of events, public personalities, and current issues—frivolous or serious—against a background of historical evidence culled from the London Times and other contemporary documents.
Born in 1841 on a shoestring and with a poor prognosis, Punch, or the London Charivari, quickly became an English institution, a position it was to hold for more than a century. No typical middle-class home in Victorian England would have been complete without the latest issue of Punch prominently displayed. A perennial topicality in itself—each weekly issue was keenly anticipated and talked about in the tens of thousands of households that bought it—Punch was the most timely of all current publications, except for the daily newspapers. The approximately 5,300 pages published in its first ten years provide a rich and animated mirror of life in early Victorian England as its readers experienced and observed it.
Punch was quoted in Parliament and courts of law and appreciatively referred to in the letters and conversations of an extraordinary number of readers, headed by Queen Victoria and the Prince Consort and including Thomas Carlyle, Robert Browning, Elizabeth Barrett Browning, Christina Rossetti, Charlotte Brontë, Edward FitzGerald, Leigh Hunt, and William Macready. American fans of Punch included Ralph Waldo Emerson, James Russell Lowell, Henry Wadsworth Longfellow, Herman Melville, Emily Dickinson, and Henry James. No other periodical, least of all a humorous one, caught the fancy of so many who left a record of their reading. Furthermore, Punch helped to establish several important careers. William Makepeace Thackeray made his reputation as a prolific contributor before he became known as the author of Vanity Fair. John Leech and Richard Doyle, the top comic artists of the early Victorian period, were Punch staffers.
Altick not only presents the success story of a great humorous periodical of considerable import in English history. His pages also reflect the social history of an especially colorful and animated decade. Based on years of research, this fully illustrated volume is a monumental work of significant scholarship. Beautifully written with erudition and wit, this book will delight students of early Victorian social and political history and literature, as well as those interested in the history of journalism, graphic satire, and popular taste.
Richard Altick was Regent's Professor of Englih, Emeritus, at The Ohio State University and the author of numerous important works, including The Presence of the Present (winner of Phi Beta Kappa's Christian Gauss Award), Paintings from Books, The Scholar Adventurers, and Writers, Readers, and Occasions.

---