Manuscript Submissions
Adoption & Culture publishes essays on any aspect of adoption's intersection with culture, including but not limited to scholarly examinations of adoption practice, law, art, literature, ethics, science, life experiences, film, or any other popular or academic representation of adoption. More information is available on the ASAC website.
Call for Papers, Fall 2021, Special Issue of Adoption & Culture on Foster Care
Deadline for submissions: 1 November 2021
Contact email: Lori Askeland and Krista Benson (FosterCareAC@gmail.com)
Title: Foster Care
Adoption & Culture 11.1 [2023]
Guest Editors: Lori Askeland, Lizbett Benge, Krista Benson & Alfred Pérez
This special issue of Adoption & Culture invites new and original works that examine various aspects of foster care or state care of youth. We especially welcome proposals from foster youth, those who have aged out of the system, incarcerated parents, and others inside or outside academia who have direct experience with foster care or state care. In line with frameworks of Critical Adoption Studies, we see foster care systems as imbued with social and political power. Proposals are encouraged to critically engage with the establishment and workings of foster care systems and/or may consider the experiences of those most directly impacted by foster care. While inevitably we expect a significant proportion of submissions will concern U.S. American-based foster care systems, we welcome relevant proposals with an international, transnational, or comparative focus. The bulk of this special issue will be comprised of formal academic scholarship from a variety of disciplinary and field-specific perspectives, with this in mind, we also value and desire interdisciplinary creative, experiential, and artistic explorations of such foster care related topics as:
Foster care in popular culture
Art and performance of foster care systems and experiences
healing and liberation from foster care system involvement
Activism in and through foster care and child welfare< systems
Foster care and the prison industrial complex
U.S. American foster care to prison pipeline
Children of incarcerated parents
U.S. American foster care as "The New Jane Crow"
Race, ethnicity, and foster care
History of U.S. foster care systems, particularly in relation to histories of slavery, forced migrations of Indigenous peoples, state-supported family separations.
Foster care of Indigenous youth, on or off U.S. reservations, Canadian First Nation reserves, or in other settler-colonialist states
LGBTQ+ children in foster care, LGBTQ+ adults as foster care providers or social workers in the system.
Family separation at U.S. and other borders; unaccompanied migrant children and foster care systems
Legal permanence from U.S. foster care through 1) reunification; 2) adoption; or 3) guardianship
U.S. relative foster care or kinship foster care or U.S. adoption by relatives
Foster parent perspectives & positions connected to the State & capitalism
Aging out of the foster care system
International, transnational, and comparative foster care systems
Covid-19 pandemic's impact on foster care (e.g., U.S. federal and state laws targeting foster youth; Ma'Khia Bryant's death; the UpEnd movement, etc.)
Proposal Form:
Proposals (max 500 words) should present a detailed, albeit provisional, explanation of the piece proposed for submission.
If the submission is an academic paper, the proposal should outline in detail an argument that responds to a clearly stated question with a logical progression of claims and perhaps a sketch of theories, references, motivations. An outline is encouraged but not required (not included in word count).
For creative works, the proposal should outline the kind of creative work and a summary of its content.
Peer Review Statement
Essays submitted to Adoption & Culture undergo anonymous peer review by at least two experts in the field of critical adoption studies.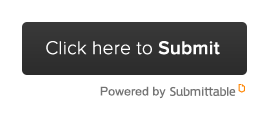 Editorial Board
Lori J. Askeland, Department of English, Wittenberg University
Karen Balcom, History and Women's Studies, McMaster University, Canada
Susan Bordo, English, Gender and Women's Studies, emerita, University of Kentucky
Cynthia Callahan, English, The Ohio State University, Mansfield
E. Wayne Carp, History, Pacific Lutheran University
Alice Diver, School of Law, Liverpool John Moores University
Sara Dorow, Sociology, University of Alberta, Canada
Kori Graves, History, University of Albany
Silke Hackenesch, History, University of Cologne
Susan Devan Harness, Department of Anthropology and Geography, Colorado State University
Sally Haslanger, Philosophy and Women's Studies, Massachusetts Institute of Technology
Emily Hipchen, English, University of West Georgia
Ellen Herman, History, University of Oregon
Margaret Homans, English, Women's, Gender, and Sexuality Studies, Yale University
Tobias Hübinette, Korean Studies, Multicultural Centre, Sweden
Frances Latchford, Gender, Sexuality, and Women's Studies, York University
Kimberly D. McKee, Integrative, Religious, and Intercultural Studies, Grand Valley State University
John McLeod, English, University of Leeds
Claudia Nelson, English, Texas A&M University
Marianne Novy, English and Women's Studies, University of Pittsburgh, emerita
Kim Park Nelson, Ethnic Studies, Winona State University
Joyce Maguire Pavao, Psychiatry, emerita, Harvard University
Pamela Anne Quiroz, Sociology, University of Illinois at Chicago
Mary L. Shanley, Political Science and Women's Studies, Vassar College
Carol Singley, English, American Studies, Women's Studies, Rutgers University, Camden
Rachel Rains Winslow, US History, Westmont College Barbara Yngvesson, Anthropology, Hampshire College
Sign up to receive each new issue's Table of Contents
---
Visit ASACPubs' facebook page
here
.
---