Manuscript Submissions
Adoption & Culture publishes essays on any aspect of adoption's intersection with culture, including but not limited to scholarly examinations of adoption practice, law, art, literature, ethics, science, life experiences, film, or any other popular or academic representation of adoption. More information is available on the ASAC website.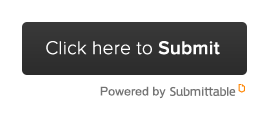 Editorial Board
Karen Balcom, History and Women's Studies, McMaster University, Canada
Susan Bordo, English, Gender and Women's Studies, University of Kentucky
Cynthia Callahan, English, The Ohio State University, Mansfield
E. Wayne Carp, History, Pacific Lutheran University
Sara Dorow, Sociology, University of Alberta, Canada
Sally Haslanger, Philosophy and Women's Studies, Massachusetts Institute of Technology
Emily Hipchen, English, University of West Georgia
Ellen Herman, History, University of Oregon
Margaret Homans, English, Women's, Gender, and Sexuality Studies, Yale University
Tobias Hübinette, Korean Studies, Multicultural Centre, Sweden
John McLeod, English, University of Leeds
Claudia Nelson, English, Texas A&M University
Marianne Novy, English and Women's Studies, University of Pittsburgh, emerita
Joyce Maguire Pavao, Psychiatry, Harvard University
Pamela Anne Quiroz, Sociology, University of Illinois at Chicago
Mary L. Shanley, Political Science and Women's Studies, Vassar College
Carol Singley, English, American Studies, Women's Studies, Rutgers University, Camden
Barbara Yngvesson, Anthropology, Hampshire College
Sign up to receive each new issue's Table of Contents
---
Visit ASACPubs' facebook page
here
.
---