Instructions for Authors
Inks invites scholarly essays on any aspect of sequential art, graphic narrative, and cartooning, including comic strips; comic books, papers, and magazines; graphic novels, albums, and other graphic books; webcomics and other electronic formats; single-panel cartoons, including editorial and gag cartoons; caricature; animation; and all other related forms and traditions. We hope to highlight scholarship from a wide range of academic disciplines, and we invite essays on all periods of comics history and on both US and international comics. Inks will be published three times a year beginning in the spring of 2017.

Submissions are evaluated using a blind peer review process. Inks uses a house style based on the 16th edition of The Chicago Manual of Style (endnotes). Manuscripts should be limited to roughly 7500 words and should be submitted via this submissions portal.
For complete submssion guidelines visit the Inks/Comics Studies Society website.
Editorial Board
Founding Editor Emerita
Lucy Shelton Caswell

Editor
Jared Gardner (Ohio State University)

Associate Editors (Peer-reviewed Scholarship)
Ben Saunders (University of Oregon)
Qiana Whitted (University of South Carolina)

Associate Editor (Archives)
Jenny Robb (Ohio State University)

Associate Editor (Field)
Caitlin McGurk (Ohio State University)
Book Review Editor
Ben Novotny-Owen (Ohio State University)

---
Editorial Advisory Board
Michelle Ann Abate (Ohio State University)
Jose Alaniz (University of Washington)
Frederick Aldama (Ohio State University)
Jan Baetens (University of Leuven, Belgium)
Christina Blanch (awyeahcomics.com)
Frank Bramlett (University of Nebraska at Omaha)
Casey Brienza (City University London)
Hillary Chute (University of Chicago)
Corey K. Creekmur (University of Iowa)
Brian Cremins (Harper College)
Lan Dong (University of Illinois Springfield)
Ramzi Fawaz (University of Wisconsin)
Frances Gateward (California State University Northridge)
Paul Gravett (paulgravett.com)
Robert C. Harvey (rcharvey.com)
Ryan Holmberg (Sainsbury Institute for the Study of 
Japanese Arts and Cultures)
M. Thomas Inge (Randolph-Macon College)
Dale Jacobs (University of Windsor)
Henry Jenkins (University of Southern California)
Shiamin Kwa (Bryn Mawr College)
A. David Lewis (MCPHS University)
Frenchy Lunning (Minneapolis College of Art and Design)
Anne Magnussen (University of Southern Denmark)
Mark McKinney (Miami University)
Dean Mullaney (Library of American Comics)
Candida Rifkind (University of Winnipeg)
Randall W. Scott (Michigan State)
Matthew J. Smith (Wittenberg University)
Art Spiegelman
Daniel Stein (University of Siegen, Germany)
James Sturm (Center for Cartoon Studies)
Brian Walker (HiandLois.com)
Rebecca Wanzo (Washington University in St. Louis)
Robyn Warhol (Ohio State University)
Richard Samuel West (Periodyssey Press)
Table of Contents
Inks
Volume 2
Issue 3
Hybridized Popular Literature: Fotoromanzi and Cineromanzi in Postwar Italy and France
Jan Baetens
The Phantom Fights Apartheid: New Left Ideology, Solidarity Movements and the Politics of Race
Robert Aman
Lynching Iconography: Looking in Graphic Narrative
Rachel Kunert-Graf
Demythologizing Honest Abe: Visual Representations of Emotion in Noah Van Sciver's The Hypo
Max Bledstsein
Accessible Articulations: Comics and Disability Rhetorics in Hawkeye #19
Dale Jacobs and Jay Dolmage
From the Archives
The Queer Zine Archive Project
Rachel Miller
Book Reviews
Ethics in the Gutter: Empathy and Historical Fiction in Comics
By Kate Polak.
Reviewed by Martha Kuhlman
Graphic Novels for Children and Young Adults: A Collection of Critical Essays
Edited by Michelle Ann Abate and Gwen Athene Tarbox
Reviewed by Jan Susina
The Secret Origins of Comics Studies
Edited by Matthew J. Smith and Randy Duncan
Reviewed by Benjamin Woo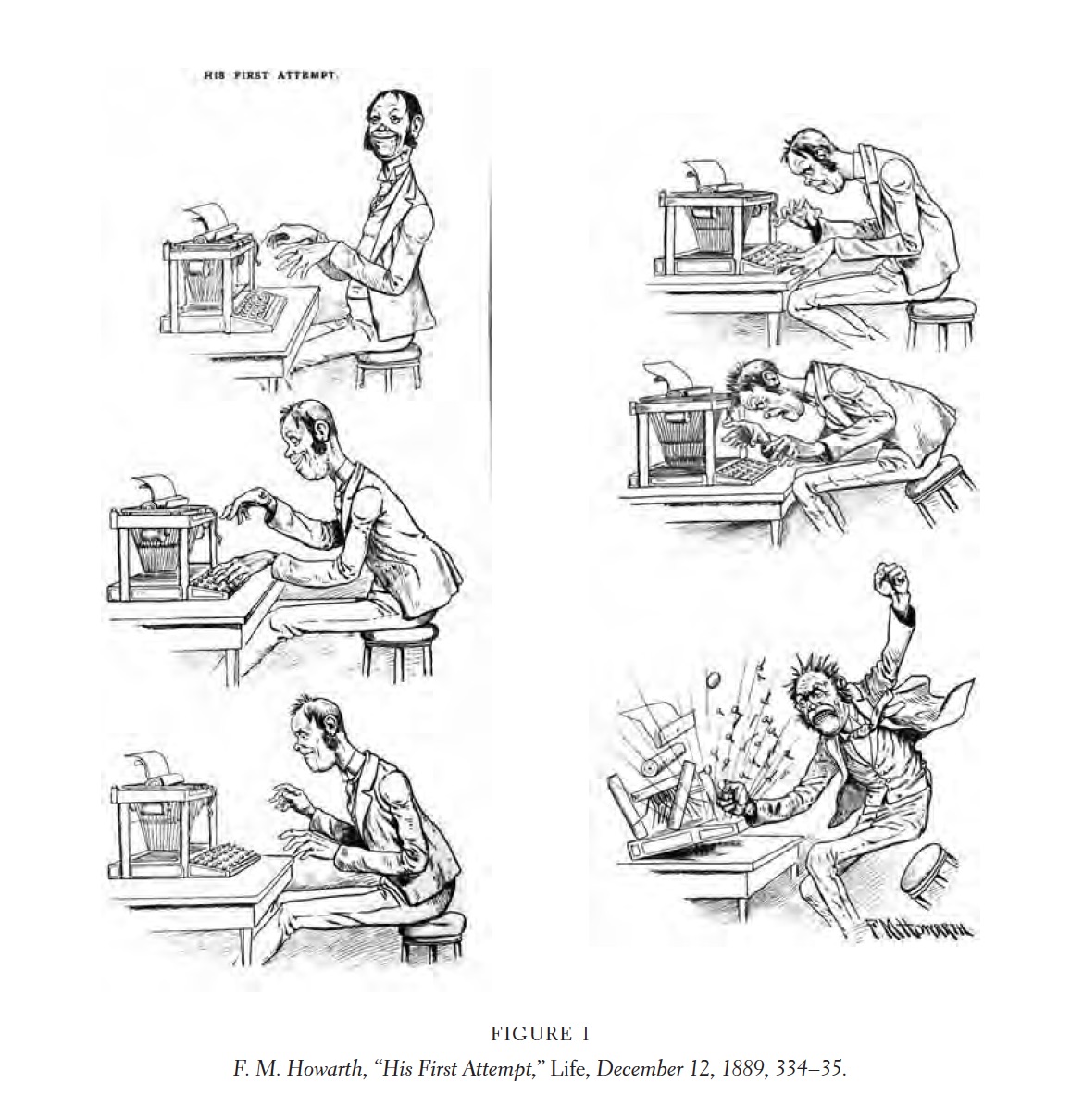 Introduction
(No Soapbox, Radio)
It is with great pleasure that we welcome you to the first issue of Inks: The Journal of the Comics Studies Society. The journal is named in honor of the original INKS: Cartoon and Comics Art Studies (1994-97), edited by Lucy Shelton Caswell and an all-star team of comics studies pioneers. The original INKS was ahead of its time, a peer-reviewed journal published by an academic press at a time when such a thing seemed unimaginable. Like most things ahead of their times, harsh realities intervened.

I recently had the pleasure of reading through the complete run of the original INKS for Drawing the Line, a collection of "greatest hits" that will be published by the time this issue hits the stands. What struck me most immediately was that, even as twenty years ago the field was considerably smaller than it is today, it was in other ways considerably more expansive. True, there were far fewer scholars, courses, and venues for publication. But in the pages of the original INKS one encounters a version of the field that included aspects of comics history we have neglected in our period of institutionalization: newspaper comic strips, historical international comics, editorial and political comics, nineteenth-century illustrated magazines, etc. For all our remarkable growth and myriad achievements in the intervening decades, we also have some catching up to do.

Of course, that is what makes working in this field at this moment so exciting: there is so much to read and so many discoveries to make. There's gold in these here hills, and part of the job of the new Inks is to create a space where we can mine it all. This is not the work of a year or even a generation. It is not the work of an individual or of academic scholars alone. It is an ongoing, collective project that will require collaborations between academics, independent scholars, fans, collectors, archivists, curators and comics professionals.

This was the vision that brought the Comics Studies Society together. Several years ago, over lunch at some conference or another, Charles Hatfield mentioned to me his dream of a national learned society devoted to comics studies. I fear I far too obviously expressed my doubts that such a society could come into being in the twenty-first century. Sensing his disappointment in my response, I offered to edit the society's journal if he ever managed to make it happen. Imagine my surprise, then, when at the 2014 International Comic Arts Forum conference in my hometown of Columbus, I found myself in a packed room, counting the "ayes" while Charles presided over the founding meeting of the Comics Studies Society.

So here we are. And I could not be happier. I get to work with and for a remarkable board at CSS. And I am fortunate beyond measure in my editorial colleagues here at the journal.

Two of my favorite people in comics help me manage the "Essays" section of Inks. Qiana Whitted (University of South Carolina) and Benjamin Saunders (University of Oregon) are fierce advocates for the field and insightful readers of every essay that comes through our doors. My remarkable colleagues at the Billy Ireland Cartoon Library & Museum, Jenny Robb and Caitlin McGurk, somehow find time to oversee the "Archives" and "Field" departments even as they run the world's largest institution devoted to comics.

Our book review editor is Ben Novotny Owen, the former (and founding) president of the Graduate Student Caucus of the Comics Studies Society and—around the time you are reading this—a freshly-minted PhD. Our assistant editor is Rachel Miller, newly-launched on the dissertation sea. I have learned more from Ben and Rachel in my years working with them than I could ever whave hoped to teach them. This first issue is dedicated to them and to all young scholars in comics studies. Your passion, faith, and brilliance inspires us all, and we will do all we can to support you and promote the field and your visions for it in the years to come.
Our journal is divided up into several departments. The "Essays" department features peer-reviewed scholarship. Academic and independent scholars are invited to submit to the journal. We use a blind review system, drawing on the sharpest folks in town to help us evaluate the work and guide it through the review process.

"From the Archives" features rarely seen material from archives and collections around the world, accompanied in each case by an introduction designed to contextualize the material and hopefully to provide some seeds for future teaching and research using these artifacts.

"From the Field" features conversations, forums, and whatever else the moment calls for—all designed to make sure that comics professionals continue to have a leading voice in our field. Later in this issue, Caitlin McGurk offers a detailed introduction to this unique department.

Our book review department is focused on scholarly books in comics studies for the print journal, and we invite submissions of review copies that might be of interest to our readers. Down the road, it is our hope to start publishing reviews of creative work as well, in an online sub-site at our journal's web home.

Finally, in this issue we are publishing a roundtable from the Society of Cinema and Media Studies conference in 2016, featuring leading scholars in our field. In the future, we will be publishing similar roundtables, with future publications of this kind to be housed at our website where the conversation can continue at our web forums.

            I want to extend my deepest gratitude to the Founding Members of the Comics Studies Society and all our subscribers for putting your faith in us. Let us know what you think. I can be reached any time at inks@comicssociety.org. And stop by the forums at our website (comicssociety.org) and let us all get to know you and your vision for the field.

            Let's get this party started!
— Jared Gardner
From the Field
Comics Professionals on Comics Studies
Throughout my young career, I have balanced identities in the comics community as a cartoonist, academic, fan, curator, librarian, editor, and passionate advocate for the medium. I like to think that this is why I was asked to be the Associate Editor of the "From The Field" section, a sort of sanctuary space reserved for connecting all of those callings in one open, inclusive, and informal forum. It is my goal for this section of the journal to serve as an even playing-field, a place to learn from each other, not just pontificate about each other.

Upon opening up membership to the Comics Studies Society, we were thrilled to see how many cartoonists had joined up—not just academics. This seems particularly unique for a peer-reviewed academic journal, and it is something we want to celebrate and use to the advantage of our whole community. After all, comics themselves are still a young format, and comics scholarship has only become common and legitimized in recent decades as we have watched schools across the nation finally integrate them into the curriculum. However, even as we see these wonderful and long-awaited changes come to fruition, it is important to remember that there are still very few mechanisms for the official study of comics in academia. While we see more colleges introducing cartooning majors and minors for art students at the undergraduate level, opportunities for achieving a formal education in the study of comics remain rare. This in part is why so much of the best scholarship and writing on comics still comes from fans, independent scholars, and cartoonists—where it was born, with the pioneering efforts of independent critics like Gilbert Seldes, cartoonist-critics like Coulton Waugh, and the fandom that began to organize in the 1950s (as we discuss in the "From the Archives" introduction in this issue).

Comics have regularly inspired their readers to create their own offshoot publications (fanzines) for organizing, theorizing, and collaborating. Whether they were publishing interviews with their favorite cartoonists, planning conventions, or just deliberating over predictions for the next issue of this or that and what they would do differently, these amateur and "semi-pro" critics were laying the foundation for what we do now. It would be a fanciful stretch to call Inks the first peer-reviewed fanzine, but I believe it is accurate to call this "From The Field" section a direct descendent of those efforts. All of this, I believe, puts us in a unique position to do something transformative here with how we represent and shape comics scholarship going forward.

So, what could this section of the journal look like? Whatever all of us want it to. Inks would love to receive proposals and suggestions for what you would like to see in "From The Field": questions you would like comics professionals to answer, remembrances for cartoonists and community members who have passed away, lists of helpful resources for receiving grants or mastering the craft itself. Consider "From the Field" your comics community zine: help us publish what you'd like to read. I can be reached at mcgurk.17@osu.edu, or you can share ideas and suggestions at our online forums at inks.comicssociety.org.
For this first issue, we invited a handful of cartoonists and comics writers that we felt embodied a small cross-section of the field to answer three open-ended questions on the current state of comics scholarship, where there might be room for improvement, and to help dispel some myths about practice and intention (see the contributors' notes at the end of the issue for biographies).
—
Caitlin McGurk
---
Search Inks at Project MUSE®
Publisher Limited To: The Ohio State University Press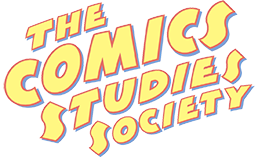 The Comics Studies Society is on facebook.