---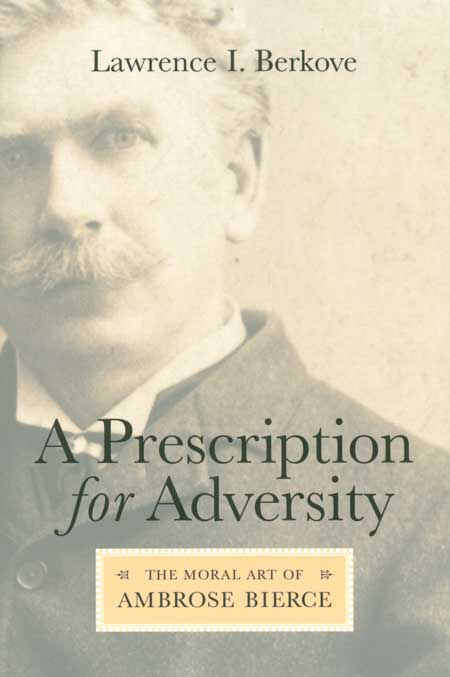 A Prescription for Adversity
The Moral Art of Ambrose Bierce
Lawerence I. Berkove
A Prescription for Adversity makes the revolutionary case that Ambrose Bierce, far from being a bitter misanthrope, was instead both a compassionate and moral author. Berkove, focusing on Bierce's short fiction, establishes the necessity of recognizing the pattern of his intellectual and literary development over the course of his career. The author shows that Bierce, probably the American author with the most extensive experience of the Civil War, turned to classical Stoicism and English and French Enlightenment literature in his postwar search for meaning. Bierce's fiction arose from his ultimately unsatisfying encounters with the philosophies those sources offered, but the moral commitment as well as the literary techniques of their authors, particularly Jonathan Swift, inspired him. Dating Bierce's fiction, and introducing uncollected journalism, correspondence, and important new literary history and biographical information, Berkove brings new insights to a number of stories, including "A Son of the Gods" and "A Horseman in the Sky," but especially "An Occurrence at Owl Creek Bridge," and presents compelling readings of the Parenticide Club tales and "Moxon's Master." A Prescription for Adversity substantiates how Bierce at his best is one of the few American authors who rises to the level of Mark Twain, and the only one who touches Jonathan Swift.
A work of both biography and literary criticism, this book rescues Ambrose Bierce and his literature from the neglect to which it has been assigned by "ill-founded, obtuse and unproductive approaches based on skewed notions of his personality and forced or facile readings of individual stories."
Lawrence I. Berkove is professor of English at the University of Michigan–Dearborn.

---