---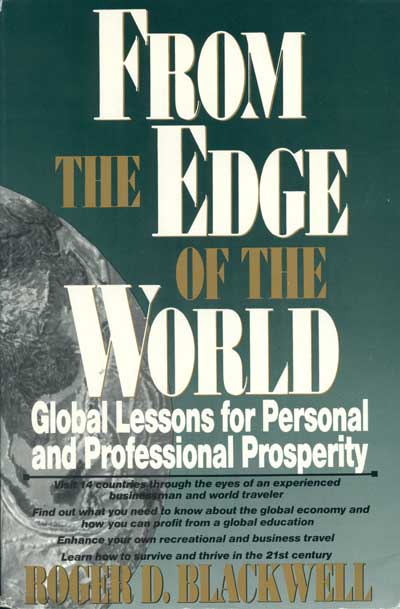 From the Edge of the World Global Lessons for Personal and Professional Prosperity
Second Edition Roger D. Blackwell
"[Blackwell] presents a personal commentary on some 14 countries, including Switzerland, South Africa, and the colony of Hong Kong, detailing what specific products and practices have brought them success. . . . Written in a brisk, colloquial style, this book should find a place in both academic and public library business collections." —Library Journal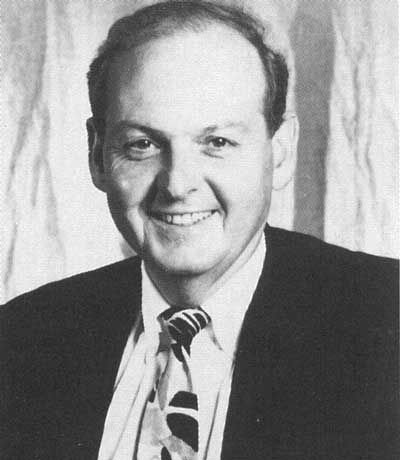 "Roger Blackwell has always been a non-nonsense professor and businessman who tells it like it is and this is his format for a no-nonsense look at how the world really works." —Dave Thomas, founder, Wendy's International
"Competing on a global basis requires a keen understanding of local market dynamics. Blackwell's new book provides an especially astute analysis of the European and Asian markets and is a 'must-read$rsquo; for today's multinational executive" —Mark Goldston, author of The Turnaround Prescription
"A great book! After reading it, I relived times spent in the countries I had visited, and I felt like I had been to those which I had not. [Roger Blackwell] not only teaches us important lessons about business, but also about life." —Jack Kahl, chief executive officer and chairman, MANCO, INC.
"From the Edge of the World is a unique and valuable resource for the business person who needs to learn to think globally. [Blackwell's] personal anecdotal approach is entertaining and instructive at the same time. A truly insightful book!" —Stephanie Shern, partner and national director, Consumer Products Industry Services, Ernst & Young
"I read From the Edge of the World with great interest, and I envy Roger Blackwell for the opportunity to make these travels. He exhorts American business people to push beyond their normal routine as they view business opportunities inherent in spanning the globe." —Frank Wobst, chairman and chief executive officer, Huntington Bancshares Inc.
"Dr. Roger Blackwell's From the Edge of the World takes a unique approach to understanding our global neighbors. His anecdotes and learnings about each country, combined with a facts-and-data approach to the monumental changes that have occurred, make this book a must-read for business leaders serious about global marketing." —Solomon D. Trujillo, president and chief executive officer, U S WEST Marketing Resources Group, Inc.
A widely acknowledged expert in the field of marketing and consumer behavior, Roger D. Blackwell combines his years of research and teaching with the practical insights he has gained on the changing nature of the world to provide a stimulating look at the lessons that can be learned from world travel. Fast-paced, succinct, and filled with challenging ideas, From the Edge of the World takes readers on a fascinating and informative excursion to five continents to examine why some countries and companies prosper while others do not.
Roger D. Blackwell is professor of marketing at The Ohio State University and president of Roger D. Blackwell Associates, Inc., a consulting firm. Named Outstanding Marketing Educator in America by Sales and Marketing Executives International and Marketer of the Year by the American Marketing Association, he is co-author of Consumer Behavior, Strategic Marketing, Cases in Marketing Management and Strategy, and others.

---