---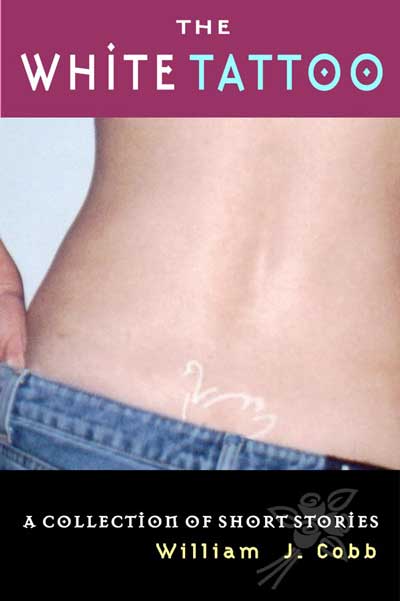 The White Tattoo
A Collection of Short Stories
William J. Cobb
"William J. Cobb takes his place as the one new writer we should all be reading." —Bill Roorbach (author of The Smallest Color)
The White Tattoo is a smart, always surprising collection of American stories. William J. Cobb knows and loves his character and places. His first collection of short stories, The White Tattoo, revels in the undeniable allure of the physical world even as it is juxtaposed with the twists and kinks of psychological and emotional pain. At one extreme is the tense, torturous psychology of "Motel Ice," whose narrative voice emerges from the mind of a mentally disturbed Jehovah's Witness gazing out on a world of temptation and redemption. Similarly hyperdramatic in its conclusion and its arc of betrayal and violent aftermath, "For All You Dorks, Blah Blah Blah" conjures up a sleepwalking, murderous father who is less culpable in the harm he causes but all the while most destructive.
Stylistically, the stories crackle, snap, and zing. Several of them, including "The Wishes," "The Atmosphere of Vienna," and "Dark Matter," use an idiosyncratic, Tilt-O-Whirl narrative marked by a swirling, shifting focus and point of view, trying to create a multifaceted, complex vision of the world by dipping in and out of the consciousness of various characters.
Published in The New Yorker, The Mississippi Review, and many other national journals, William J. Cobb teaches writing at Penn State University. His first novel, The Fire Eaters, won the Associated Writing Program's novel award.

---