---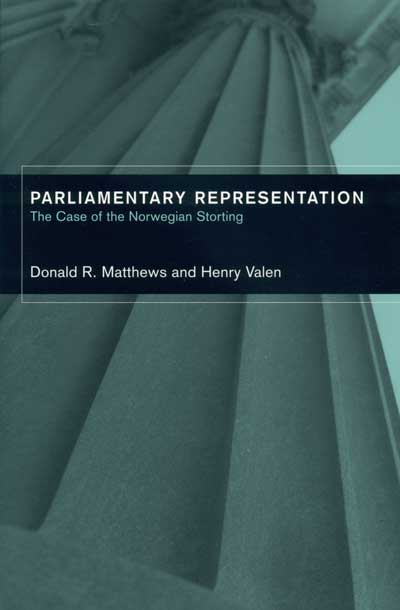 Parliamentary Representation
The Case of the Norwegian Storting
Donald R. Matthews and Henry Valen
According to Donald R. Matthews and Henry Valen, most research on representation has been conducted by American political scientists on U.S. legislatures, assuming basic Anglo-American conditions: a two-party system, single member districts, first-past-the-post elections. But the majority of national legislatures are organized differently. In Norway, from four to fifteen potential members of parliament, the Storting, are elected from each electoral district; these votes are then converted into legislative seats using a proportional representation system. Therefore, models and methods used to study representation in American and British legislatures will not work for countries like Norway.
Parliamentary Representation analyzes the process of political representation in Norway by asking: Does the Storting collectively represent the Norwegian people? Do Norwegian political parties, interest groups, and legislative committees adequately represent their members or constituents? Matthews and Valen also examine the processes by which Norwegian voters control their legislators. Based on data collected and interviews with members of the Storting, local and provincial party activists who control party nominations, and voters themselves, Matthews and Valen provide scholars and students with a valuable analysis of political representation.
Donald R. Matthew is a professor emeritus of political science at the University of Washington. He is the author of U.S. Senators and Their World. Henry Valen is senior research professor in political science at the University of Oslo, Norway.

---