---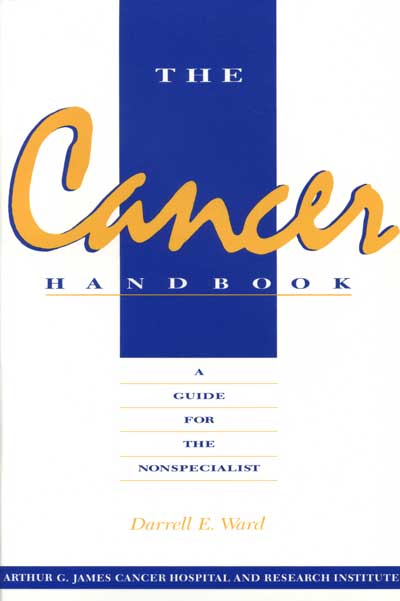 The Cancer Handbook
A Guide for the Nonspecialist
Darrell E. Ward
The Cancer Handbook helps readers gain familiarity with the science of cancer, a disease that strikes one out of three people in the United States.
The Cancer Handbook provides basic explanations of such things as the cell; DNA; genes, mutations, and chromosomes; carcinogenesis; and oncogenes and tumor suppressor genes.
The Cancer Handbook provides concise explanations of the scientific concepts related to cancer diagnosis, treatment, prevention, and research.
The Cancer Handbook gives an overview of the role of diet in cancer, the clinical trials process, metastasis, and the involvement of hormones in cancer.
The Cancer Handbook discusses such topics as ethnicity and cancer, how carcinogens are identified, pain control, and hospice care.
The Cancer Handbook includes a glossary of related medical terms.
The Cancer Handbook will be of interest to psychologists, psychiatrists, family counselors, social workers, public health workers, home health care providers, medical and nursing students, cancer advocates, and patients and their families. Other interested readers include hospital administrators, people in the health insurance industry, medical secretaries, health and science teachers, public policy specialists, and those involved in health care reform.
The Cancer Handbook is an expanded version of Reporting on Cancer: A Guide for Journalists, published in 1994 by the Ohio State University Comprehensive Cancer Center—Arthur G. James Cancer Hospital and Research Institute.

---