---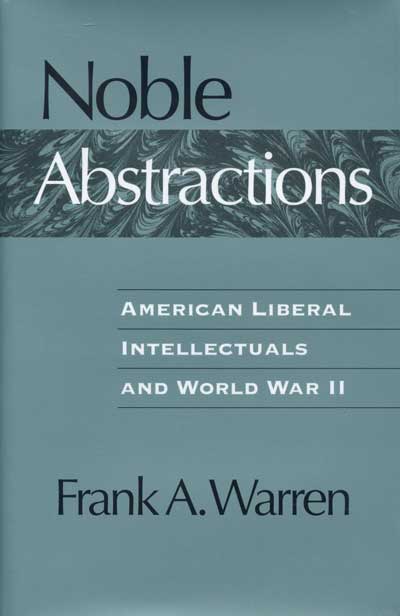 Noble Abstractions
American Liberal Intellectuals and World War II
Frank A. Warren
Noble Abstractions explores the meaning that World War II held for America's leading intellectuals—among them Henry Wallace, Freda Kirchwey, and Thomas Amlie—who were politically committed to Franklin D. Roosevelt and the New Deal. Described by liberals as "a democratic revolution" and "an international civil war between democracy and fascism," World War II, according to the liberals, promised far-reaching domestic and international political, economic, and social change. Frank A. Warren focuses on both these large hopes and the political and moral dilemmas that resulted when they conflicted with Roosevelt's conduct of the war.
Warren describes the liberals' struggle to hold onto their interpretation of the war and to their commitment to Roosevelt despite foreign policy decisions and domestic developments that disturbed them. He shows that in the face of key administration decisions the intellectuals' "noble" interpretation of the war was undermined. However, their refusal to break with Roosevelt rendered them politically ineffective.
Noble Abstractions makes a major contribution to the history of American liberalism by raising important questions about modern liberal intellectuals' willingness to invest political and moral capital in administrations that either do not share the same ideological commitments or are willing to sacrifice commitment to political expediency.
Frank A. Warren is a professor of history at Queens College of the City University of New York. He is the author of Liberals and Communism: The "Red Decade" Revisited.

---