A Choice Outstanding Academic Book
---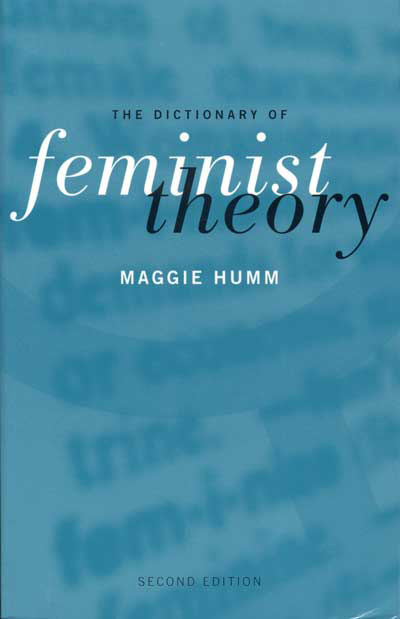 The Dictionary of Feminist Theory
Second Edition
Maggie Humm
"Probably the best scholarly source for defining French and Anglo-American theory." —Choice
The first fully cross-referenced guide to draw on each of the major disciplines that inform feminist theory—psychology, sociology, psychoanalysis, history, and the arts—The Dictionary of Feminist Theory has now been substantially revised and updated to reflect recent developments in the field. It includes many new entries on key terms and influential feminist theorists, activists, and critics. This edition also offers more comprehensive coverage of feminist literary theory and includes words that have come into common usage such as Backlash, Postcolonialism, Postmodernism, and Queer Theory.
The clarity and precision that the author brought to the original volume have been enhanced in this new edition, and The Dictionary remains an invaluable source for anyone interested in gaining an understanding of the fundamental ideas behind feminism or for those approaching feminist theory for the first time.
Maggie Humm is Principal Lecturer and Women's Studies Coordinator at the University of East London. She is the author of Feminist Criticism, A Reader's Guide to Contemporary Feminist Literary Criticism, and Practising Feminist Criticism.

---