---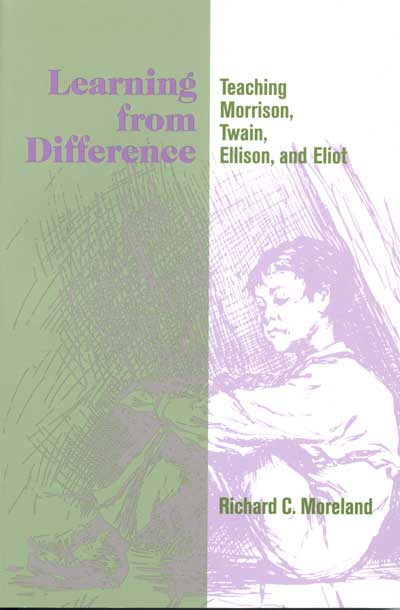 Learning from Difference
Teaching Morrison, Twain, Ellison, and Eliot
Richard C. Moreland
Richard C. Moreland takes as his point of departure the idea that critics, students, and readers of American literature have kept its two main traditions—the European American and the African American—apart. They are often taught in separate courses, and when they are brought together it is to show similarities, not what can be learned from their differences and interactions.
The European American tradition explores the concept of individualism within the broader Western intellectual tradition of freedom from social and political restraints, along with a sense of the loneliness and isolation inherent in such a strong emphasis on the individual. African American literature, however, in part owing to its history and its struggle against domination, has instead explored the experience of what Ralph Ellison calls "what it takes to live in the world with others."
European American literature, in its solitude, often needs and calls out for the stories of the African American tradition. And African American literature, in turn, sometimes calls out for stories of individualism and freedom, hallmarks of the European-American tradition.
Through his analyses of well-known texts from both traditions—Adventures of Huckleberry Finn, Beloved, Invisible Man, and The Waste Land—Moreland argues persuasively that we need to cultivate a greater appreciation for the double consciousness of each tradition in order to teach them together.
Richard C. Moreland is an associate professor of English at Louisiana State University and the author of Faulkner and Modernism: Rereading and Rewriting.

---