---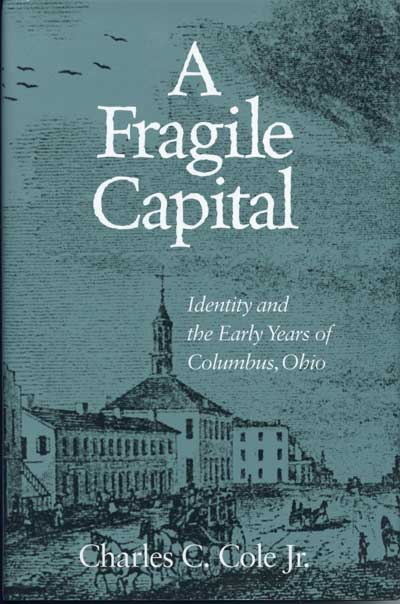 A Fragile Capital
Identity and the Early Years of Columbus, Ohio
Charles C. Cole Jr.
"Cole's knowledge of Ohio is extensive, and readers interested in a deeper knowledge of the city of Columbus and a description of what happened between the 1810s and 1850s will find A Fragile Capital a valuable source of information. . . . Charles Cole has written a useful book that will serve Ohio historians for years to come." —Ohio Valley History
In 1812 the Ohio legislature chose the high eastern bank of the Scioto River as the site of the third, and final, state capital. The legislators named the city-to-be Columbus after the boyhood hero of one of the state senators. In A Fragile Capital, Charles C. Cole Jr. uses material from original sources such as letters, diaries, documents, and newspapers to trace the first forty years of the fledgling community.
Overall, the book is organized by topic, including business, politics, education, religion, the arts, transportation, and the press. Cole shows how Columbus residents reacted to and reflected the major political, economic, and social trends in the United States at the time. In contrast to earlier accounts that focused primarily on the male, white leadership, this book tries to encompass all economic classes and ethnic and racial groups.
How did the state capital, created before there was even a town in place, go about establishing a sense of identity? How did the new settlers balance their desire for freedom, which caused them to move west in the first place, with the need to build a secure and stable community? Charles Cole has written an engaging and informative account of the early years of Columbus, Ohio.
Charles C. Cole Jr. is a longtime resident of Columbus and Executive Director Emeritus of the Ohio Humanities Council. He was provost and professor of history at Lafayette College and president of Wilson College.

---