New & Forthcoming Titles:
---
About the Ohio State University Press:
The Ohio State University Press was established in 1957 and currently publishes 50-60 new books a year. We specialize in literary and cultural studies (including comics, narrative theory, Victorian studies, and medieval studies), American studies, rhetoric and communication, gender and sexuality studies, and race and ethnic studies (including Black studies and Latinx studies). We also acquire books in regional studies on our Trillium imprint, creative works on our Mad Creek imprint, and linguistics, and we publish the annual winners of The Journal's non/fiction and poetry prizes.
In addition to its books, the Press publishes a distinguished group of journals including Inks, the journal of the Comics Studies Society, Adoption & Culture, American Periodicals, Victorians, North American Journal of Celtic Studies, and Narrative.
---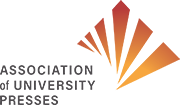 The Ohio State University Press is a proud member of the Association of University Presses. For a spreadsheet list of the Association's members and the subjects they publish in, click here. For a PDF of the Association's publication, Best Practices for Peer Review, click here.