---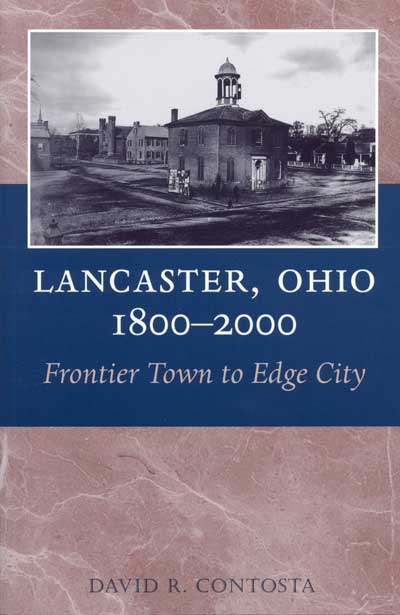 Lancaster, Ohio, 1800–2000
Frontier Town to Edge City
David R. Contosta
In Lancaster, Ohio, 1800–2000, David R. Contosta tells the story of one American town as it has evolved over a two- hundred-year period. Contosta has found that Lancaster was never the sort of idyllic community that writers once imagined for small towns; nor was it the social and cultural wasteland that social critics portrayed during most of the twentieth century.
In explaining why Lancaster has remained a small but relatively successful community for some twenty decades, Contosta looks at various factors, including location, natural resources, technology, transportation systems, local leaders, historic preservation, awareness of local history, and national as well as international events.
As the twenty-first century begins, the widespread use of the automobile, advances in technology, and Lancaster's proximity to the state capital, Columbus, are transforming the community into something new—part town, part city, and part suburb—a phenomenon that is emerging in hundreds of older communities throughout the United States. Contosta's history of the development of one small town, and the over one hundred illustrations enhancing the text, offer a microcosm of the profound changes in American life over two centuries.
David R. Contosta is a professor of history at Chestnut Hill College.

---