---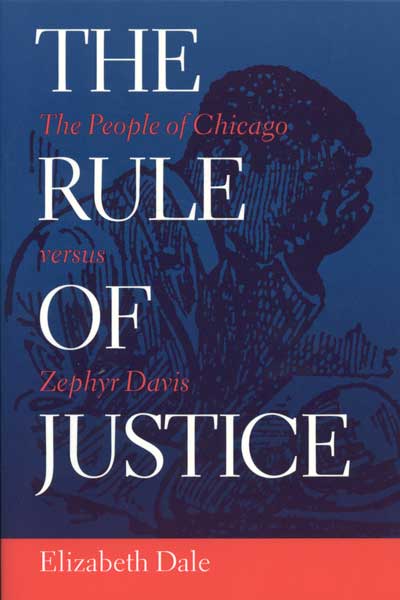 The Rule of Justice
The People of Chicago versus Zephyr Davis
Elizabeth Dale
The Rule of Justice explores a sensational homicide case that took place in Chicago in 1888. Zephyr Davis, a young African American man accused of murdering an Irish American girl who was his coworker, was pursued, captured, tried, and convicted amid public demands for swift justice and the return of social order. Through a close study of the case, Dale explores the tension between popular ideas about justice and the rule of law in industrial America.
As Dale observes, mob justice—despite the presence of a professional police force—was quite common in late nineteenth-century Chicago, and it was the mob that ultimately captured Davis. Once Davis was apprehended, the public continued to make its will known through newspaper articles and public meetings called by various civic organizations to discuss or protest the case. Dale demonstrates that public opinion mattered and did, in fact, exert an influence on criminal law and criminal justice. As Dale shows, in this particular instance the public was able to limit the authority of the legal system and the state, with the result that criminal law conformed to popular will.
The Rule of Justice is sure to appeal to historians of criminal justice, legal historians, those interested in Chicago history, and those interested in the history of race relations in America.
Elizabeth Dale is an assistant professor of U.S. legal history at the University of Florida.

---