---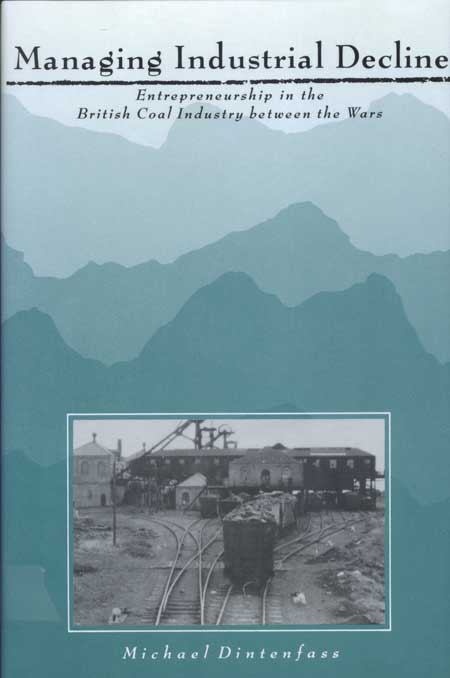 Managing Industrial Decline
The British Coal Industry between the Wars
Michael Dintenfass
Managing Industrial Decline examines the dramatic decline of the British coal industry through the lens of comparative business history, challenging the prevailing belief that the industry's decline was due primarily to global economic factors and instead demonstrating that entrepreneurial failings of individual coal firms contributed significantly to the problem.
Through a comparative analysis of company histories, Dintenfass shows how the full range of business operations at British coal firms, including labor management policies, technological choices, and marketing practices, affected their performance. The histories of individual firms demonstrate that the managements could improve productivity, increase sale prices, and sustain profitability, even as the coal trade succumbed to cyclical depression and secular decline. According to Dintenfass, comparisons between the individual firms and the regional coal industries to which they belonged show that neighboring firms were slow to introduce the modest innovations that the successful firms pioneered. Since there were few barriers to the implementation of these strategies, it appears that Britain's coal masters miscalculated their costs and benefits, contributing to the problem by failing to adopt inexpensive and accessible second-best solutions to production and commercial problems.
Managing Industrial Decline breaks new ground in the field of business history and restores entrepreneurship to its proper place in the analysis of industrial decline.
Michael Dintenfass is Assistant Professor of History and Urban Social Institutions at the University of Wisconsin–Milwaukee and is the author of The Decline of Industrial Britain, 1870–1980.

---