---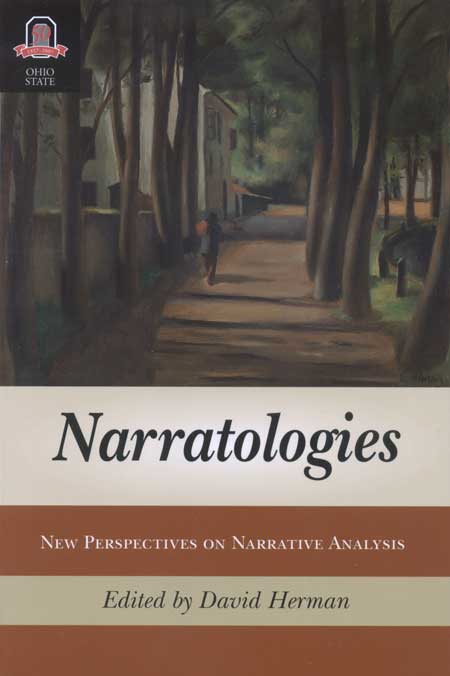 Narratologies
New Perspectives on Narrative Analysis
Edited by David Herman
This collection of original essays presents a variety of new perspectives on the forms and functions of narrative. The essays are written by some of the leading scholars of narrative theory—James Phelan, Shlomith Rimmon-Kenan, Seymour Chatman, Gary Saul Morson, and Robyn Warhol among them. The volume has three goals: to test the possibilities and limits of classical narratological models, to enrich those classical models with postclassical ones, and to achieve the first two goals through new interpretations of particular narratives.
Because it provides an excellent overview of approaches to the study of narrative, Narratologies is suitable for classroom use in the many fields concerned with narrative, including language and literature, composition and rhetoric, creative writing, jurisprudence, communication and media studies, and the social sciences.
David Herman is professor of English at The Ohio State University, where he currently serves as Director of Project Narrative (website), a new interdisciplinary initiative designed to promote state-of-the-art scholarship and teaching in the field of narrative studies. His research focuses on linguistic and cognitive approaches to narratives of all sorts, from stories exchanged in everyday communicative interaction to innovative modern and postmodern literary texts. He is the author, editor, or co-editor of a number of books relevant to these areas of inquiry, including Universal Grammar and Narrative Form, Story Logic: Problems and Possibilities of Narrative, Narrative Theory and the Cognitive Sciences, The Routledge Encyclopedia of Narrative Theory, and The Cambridge Companion to Narrative.
---