---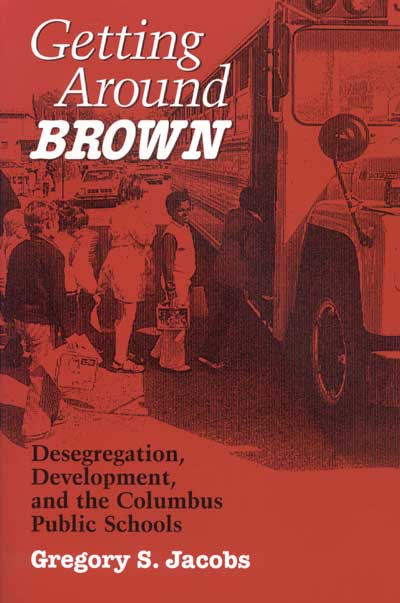 Getting Around Brown
Desegregation, Development, and the Columbus Public Schools
Gregory S. Jacobs
Getting Around Brown is both the first history of school desegregation in Columbus, Ohio, and the first case study to explore the interplay of desegregation, business, and urban development in America.
Drawing on a broad range of sources, including over sixty interviews, the book details the causes and consequences of Penick v. Columbus Board of Education (1977). Gregory S. Jacobs argues that school desegregation in Columbus failed to produce equal educational opportunity, not because it was inherently detrimental to learning, but because it was intrinsically incompatible with urban development. As a consequence, the long-term health of the city school district was sacrificed to preserve the growth of the city itself. The resulting middle-class abandonment of urban education in Columbus produced an increasingly poor, African-American city school system and a powerful form of defensive activism within the overwhelmingly white suburban systems.
The title of the book refers not only to the elaborate tools used to circumvent the spirit of the Supreme Court's landmark 1954 Brown v. Board of Education decision but also to the need to move beyond the flawed dichotomies and failed policies that have come to define desegregation. The book calls for a reconsideration of the complicated relationship race, class, and housing patterns have with city school reform efforts, a relationship obscured by this country's vitriolic and occasionally violent battle over busing. Jacobs concludes his study with a "modest proposal," in which he recommends the abolition of the Columbus Public School District, the dispersal of its students throughout surrounding suburban systems, and the creation of a choice-based "experimental education zone" within the old city school district boundaries.
Readable and relevant, Getting around Brown is essential reading for scholars of recent American history, urban studies, civil rights and race relations, and educational policy, as well as anyone interested in public education and politics.
Gregory S. Jacobs is an associate producer at Tower Productions, a Chicago documentary filmmaking company.

---