---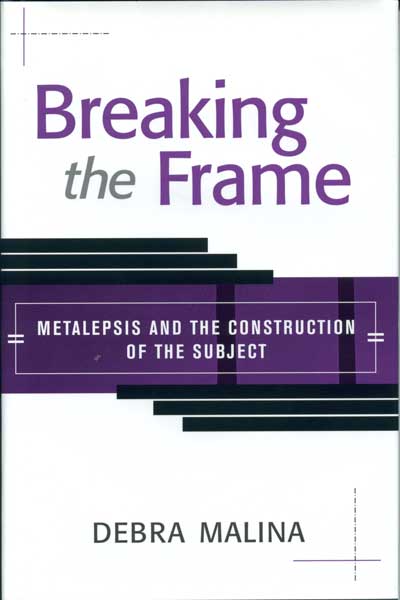 Breaking the Frame
Metalepsis and the Construction of the Subject
Debra Malina
"Malina is an exceptionally clear writer. This is a very good book, one that I find both compelling and persuasive. Malina is a careful writer and a careful and interesting thinker." —Beth Boehm, University of Louisville
This cutting-edge work of narrative theory examines how "metalepsis"—the transgression of the boundaries between narrative levels—has been used to construct the postmodern narrative subject. Concentrating on the writings of Samuel Beckett, Christine Brooke-Rose, and Angela Carter, Malina both interprets the narrative strategies of these authors and offers a new theoretical tool—a deconstructive approach to narratological categories that allows readers to focus on process rather than structures. This volume abstracts a model of metaleptic subject construction that has significant implications for narrative theory: rather than viewing narrative as static product, the deconstructive narratology it launches would accommodate narrative's bi-directional or cyclical dynamics and elaborate the "energetics" of the narrative process.
While constructing this new approach, Malina also offers sensitive and insightful readings of the texts at hand, making this book a combination of theory and interpretation of narrative and thus a fine addition to a narrative collection.
Debra Malina taught in the English department at Boston College. She is currently an editor for the New England Journal of Medicine.

---