---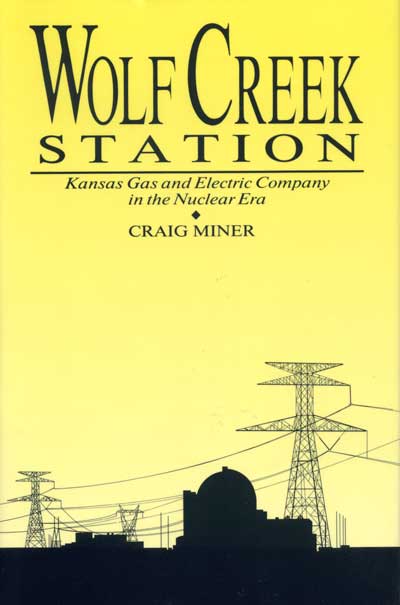 Wolf Creek Station
Kansas Gas and Electric Company in the Nuclear Era
Craig Miner
"An admirably balanced and richly detailed account of the often bitter controversy over the Wolf Creek plant at the local level. . . . Miner has produced a first-rate contribution to the literature that should serve as a model for studying the subject for nuclear power." —American Historical Review
Craig Miner's thorough study of Wolf Creek Station follows the controversy over the building and operation of the only nuclear power plant in Kansas and one of the last to be built in the U.S. Using as resources the archives of the Kansas Gas and Electric Company as well as government and newspaper stories, Miner chronicles the monumental struggle played out in the heartland over what has become one of the most efficient and trouble-free facilities in the nation. The controversy was intensified due to national and international events, from the energy crisis of the 1970s to Three Mile Island and Chernobyl in the 1980s.
Miner also examines the social, technical, national, and regional history of nuclear power production, and he raises fundamental questions about energy production, and he raises fundamental questions about energy production, including cost versus benefit, grass-roots populism versus corporate planning, and federal versus state feuds over regulating power. Rather than choosing sides, Miner's work reflects the immense complexity of the situation and the ambivalence any reader must appreciate when observing so many committed, intelligent, and powerful people and groups so emotionally divided over an issue.
Craig Miner is the Willard W. Garvey Distinguished Professor of Business History at Wichita State University and is the author of The Corporation and the India; Wichita: The Early Years; and West of Wichita: Settling the High Plains of Kansas, 1865–1890.

---