click here to read excerpts from the book
---
Mexico Is Missing
And Other Stories
J. David Stevens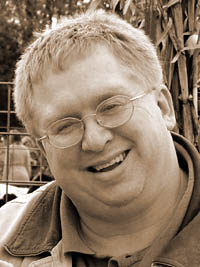 What's America to do when, one day, Mexico suddenly disappears? That question, asked by the title story in Mexico Is Missing, sets the tone for a collection whose individual stories have been described as "provocative," "intensely relevant," and "wickedly macabre." Thematically and formally diverse, these pieces are unified by their devotion to the offbeat, even insane, moments of contemporary life. A widow hears a voice from her computer that claims to be God. An unnamed narrator develops an unhealthy fascination with his mailman. Several characters from a joke come to life and wonder what to do with themselves. A poet married to a porn star considers the real meaning of love.
The subjects of this volume range widely. From Snoopy to Southern Baptists, from witch trials to infomercials, from the President's golf game to . . . well, the President's penis—anything is fair game in a collection that blends satire with a sincere desire to find meaning in the jumbled world that we daily inhabit. A literary critic and author, Stevens also demonstrates his formal range by juxtaposing traditional linear stories with micro-fictions and longer "fractured" narratives. The result is a book that traverses the literary map with impressive dexterity. Individually, the stories in Mexico Is Missing will provide various pleasures for every reader. But taken together, they represent a more profound effort to blend those diametric impulses—formal, cultural, and sociopolitical—which so often define contemporary experience.
This collection of twenty-three short stories by J. David Stevens is clever, sardonic, and humorous. While you're laughing Stevens also gives you plenty of things to think about—spirituality, the negligence of the mass media, American politics, and relationships.
J. David Stevens is associate professor of English and creative writing at the University of Richmond in Virginia.

---