click here to read excerpts from the book
---
The Elegiac Cityscape
Propertius and the Meaning of Roman Monuments
Tara S. Welch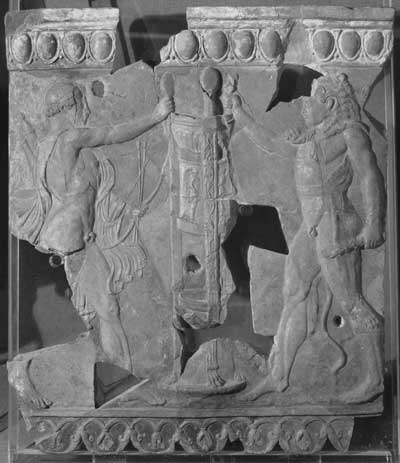 "Welch expands and informs our reading of Propertius through reinserting it into a richly textured political and ideological geography that interrogates the poems as much as it 'explains' them. It is a book that all scholars of Propertius will need to consult." —Paul Allen Miller, University of South Carolina
"Welch's book is a tour de force. The connections she makes between gender, ideology, history, and religion in Propertius are done in a masterly and seamless fashion. Her knowledge of these areas, her command of gender theory and criticism, and her sensitivity to the nuances of poetic language are extremely impressive." —Ellen Greene, University of Oklahoma
Throughout its history, the city of Rome has inspired writers to describe its majesty, to situate themselves within its sweeping landscape, and to comment upon its contribution to their own identity. The Roman elegiac poet Propertius was one such author. This final published collection, issued in 16 BCE, has been traditionally read as an abandonment by Propertius of his earlier flippant love poems for a more mature engagement with Roman public life or else a comical send-up of imperial policies as embodied in Rome's public buildings. The relationship between poet and city is complicated at every turn with the presence in the background of the emperor Augustus, whose sustained artistic patronage of Roman monuments brought about the most pervasive transformation that the cityscape had yet seen.
The Elegiac Cityscape explores Propertius' Rome and the various ways his poetry about the city illuminates the dynamic relationship between one individual and his environment. Combining the approaches of archaeology and literary criticism, Tara S. Welch examines how Propertius' poems on Roman places scrutinize the monumentalization of various ideological positions in Rome, as they poke and prod Rome's monuments to see what further meanings they might admit. The result is a poetic book rife with different perspectives on the eternal city, perspectives that often call into question any sleepy or complacent adherence to Rome's traditional values.
Tara S. Welch is assistant professor of classics at the University of Kansas in Lawrence.

---