---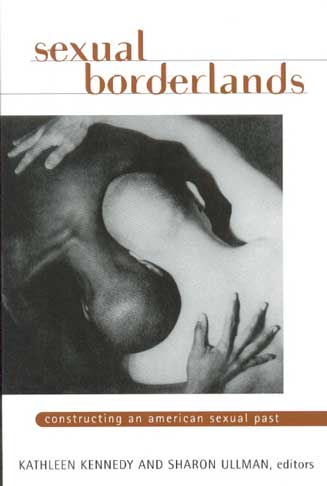 Sexual Borderlands
Constructing an American Sexual Past
Edited by Kathleen Kennedy and Sharon Ullman
"This collection is unique in making racial and ethnic, as well as class differences central and in providing focus on interactions between different sexual systems and conceptions—the 'borderlands' of the title. The editors have used the metaphor of borderlands well to counter the persistent image of the history of sexuality in the United States as linear movement from innocent openness to Victorian repression to sexual liberalism." —Leila J. Rupp, University of California–Santa Barbara
Since the 1980s, research in the history of sexuality has grown exponentially. Not surprisingly, this new research has made its way into the classroom. Professors across the country have struggled to integrate this often theoretically difficult and eclectic material into a coherent whole. Sexual Borderlands offers students accessible yet challenging essays that cover the subject's diversity, yet allows coherence in a field that often resists such attempts. It is organized around a potential course syllabus that allows students simultaneously to engage significant theoretical as well as empirical debates.
Recent research in historical frontiers led Kennedy and Ullman to the theme of sexual borderlands, which links the history of sexuality to such broad concerns in U.S. history as state formation, colonialism, class and race, and modernization. The essays in this collection place sexuality at the center of these processes and demonstrate the importance of understanding sexuality in the narrative of U.S. history. The volume provides students and teachers the tools with which to explore relationships among cultures and individuals that have shaped American identity and society while investigating their own interests.
Kathleen Kennedy is associate professor in the Department of History at Western Washington University. Sharon Ullman is associate professor in the Department of History at Bryn Mawr College.

---