Kinds of Blue
The Jazz Aesthetic in African American Narrative
Jürgen E. Grandt
"Kinds of Blue is a strong contribution to the existing critical readings of the relationship between jazz and black literature. Grandt's readings are sound, informative, and thoughtful." —Edward Pavlic, Union College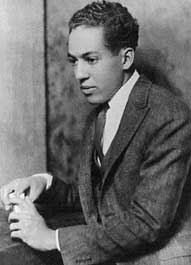 In this fresh and stimulating book, the author analyzes African American prose through the lens of a literary jazz aesthetic. While there is a substantial body of jazz criticism of poetry, African American narrative has not drawn as much critical attention. Kinds of Blue probes not how African American authors write about jazz, but how African American narratives are jazz—in other words, how they attempt to wrest beautiful art from the terrors of American history, to improvise a meaningful narrative of freedom over the dissonant sound clusters of the American experience.
This book combines analyses of select jazz performances with close readings of literary works by Sidney Bechet, Ann Petry, Langston Hughes, Ralph Ellison, Amiri Baraka, Hans Janowitz, and Toni Morrison. The jazz aesthetic is inextricably grounded in the black experience in America—and yet, at the same time, its inherent hybridity challenges the received categories of white and black, oppression and freedom, the past and the present, the New World and the Old (Europe, Africa, even Asia), the individual and the collective, tradition and innovation, even jazz and "non-jazz."
Considering the frequency with which musicians, critics, and musicologists reference the two major tropes of storytelling and language acquisition when discussing the art of jazz improvisation, it appears that this music can offer heretofore untapped opportunities to further our understanding of the African American literary tradition as a whole.
Jürgen E. Grandt is an instructor in the English Department at the University of Georgia.

---