click here to read excerpts from the book
---
"In the Light of Likeness—Transformed"
The Literary Art of Leon Forrest
Dana A. Williams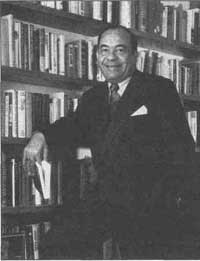 "This book is long overdue. It fills a huge gap in African American literary criticism and offers a critical appreciation of Forrest's work" —W. Lawrence Hogue, University of Houston

"In the Light of Likeness—Transformed", by Dana A. Williams, looks critically at the work of contemporary African American author Leon Forrest. Not only does she bring to the critical table a well-known but as yet understudied modernist author—an important endeavor in and of itself—but she also explores Forrest's novels' cultural dialogue with black ethnic culture and other African American authors, as well as provides in-depth readings of his prose and interpretations of his narrative style. Highly touted by both his literary forebear Ralph Ellison, who wrote the foreword to Forrest's first novel, and his literary contemporary Toni Morrison, who edited his first three novels and wrote the foreword to his third, Leon Forrest is among the most gifted African American writers of our time. Yet, he is also among our most difficult.
Forrest's highly experimental narrative style, his reinterpretation of modernism, and his transformations of black cultural traditions into literary aesthetics often pose challenges of interpretation for the reader and the scholar alike. As the first single-authored book-length study of Forrest's novel, this book offers readers pathways into his fiction. What this culturalist approach to the novels reveals is that Forrest's fiction was foremost concerned with investigating ways for the African American to survive in the contemporary moment. Through a variety of characters, the novels reveal the African American's art of transformation—the ability to find ways to make the wretchedness of the past work in positive ways.
Dana A. Williams is assistant professor of African American literature at Howard University.

---