"A disturbing impressionist travelogue, a flawed but brilliant prose poem, and one writer's beginnings all at once, the notebook gives us a taste of the real Burroughs, pure and uncut." —The Georgia Review
"Everything Lost was written during the same period as Junky, Queer, and The Yage Letters, and it sheds light on all of them, as well as on Burroughs's methods of composition, the way he worked his material out in letters or journal entries before incorporating it into his books. Here we have a portrait of the artist in the act of becoming, a glimpse beneath the icon and its aftermath." —David L. Ulin, The Los Angeles Times
"Burroughs was an authentic American original and any doubts on that should be quelled by this journal." —The Morning News
In late summer 1953, as he returned to Mexico City after a seven month expedition through the jungles of Ecuador, Colombia and Peru, William Burroughs began a notebook of final reflections on his four years in Latin America. His first novel, Junkie, had just been published and he would soon be back in New York to meet Allen Ginsberg and together complete the manuscripts of what became The Yage Letters and Queer. And yet this notebook, the sole survivor from that period, reveals Burroughs not as a writer on the verge of success, but as a man staring down personal catastrophe and visions of looming cultural disaster.
Losses that will not let go of him haunt Burroughs throughout the notebook: "Bits of it keep floating back to me like memories of a day time nightmare." However, out of these dark reflections we see emerge vivid fragments of Burroughs' fiction and, even more tellingly, unique, primary evidence for the remarkable ways in which his early manuscripts evolved. Assembled in facsimile and transcribed by Geoffrey D. Smith, John M. Bennet and Burroughs scholar Oliver Harris, the notebook forces us to change the way we see both Burroughs and his writing at a turning point in his literary biography.
Oliver Harris is Professor of American Literature at Keele University and the world's foremost scholar on the work of William Burroughs. In addition to Everything Lost, his ten books include new editions of two trilogies of novels: Junky: The Definitive Text of "Junk" (2003), The Yage Letters Redux (2006), and Queer: Twenty-Fifth Anniversary Edition (2010); and "restored" editions of the Cut-Up Trilogy: The Soft Machine, Nova Express, and The Ticket That Exploded (2014).
Geoffrey D. Smith is Professor Emeritus, former head of the Rare Books and Manuscripts Library of The Ohio State University Libraries, and adjunct professor in the Department of English. He was also longtime steward of the William S. Burroughs Collection at Ohio State.
John M. Bennett is the founding curator of the Avant Writing Collection at The Ohio State University Libraries. He was editor of the international literary journal Lost and Found Times from 1975 to 2005, and is the publisher of Luna Bisonte Prods, promoting avant literatures since 1974.
Contents
ACKNOWLEDGMENTS
INTRODUCTION BY OLIVER HARRIS
COMMENTS ON THE TEXT BY GEOFFREY D. SMITH
NOTEBOOK FACSIMILE
FAIR COPY
TRANSCRIPT
ABOUT THE EDITORS
Related Titles: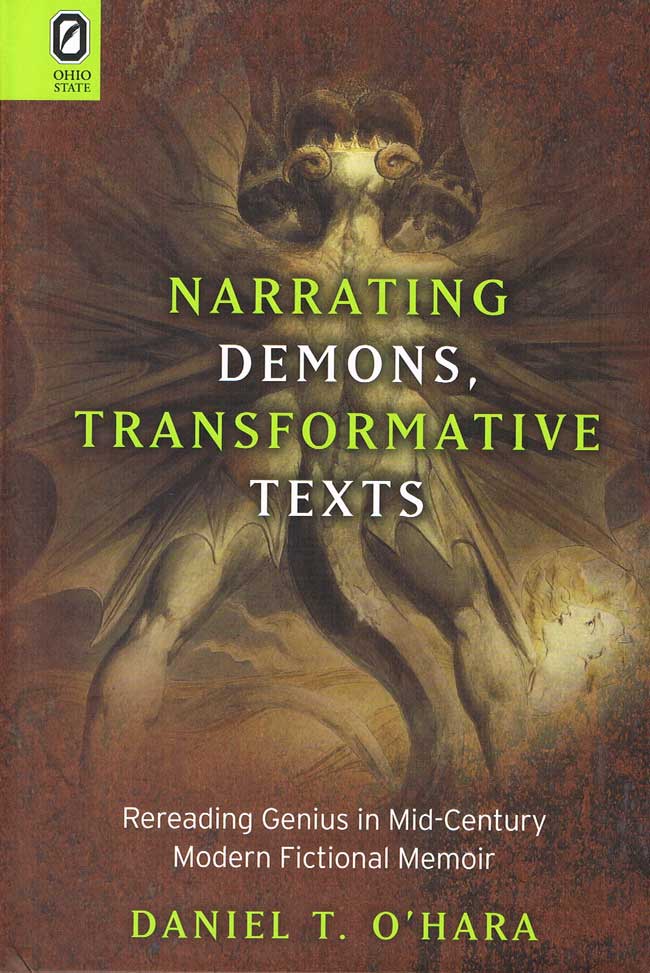 Rereading Genius in Mid-Century Modern Fictional Memoir
Daniel T. O'Hara
HARDCOVER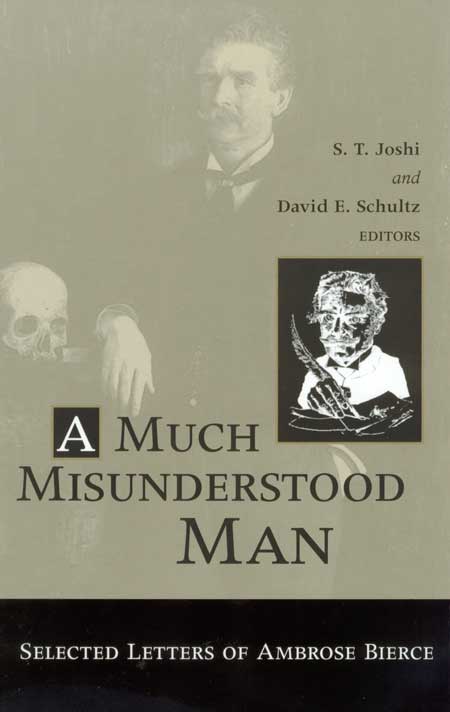 Selected Letters of Ambrose Bierce
Edited by S.T. Joshi and David E. Schultz
PAPER