"The book offers an authentic view of women's professional lives in rhetoric and composition. It certainly does not gloss over the unique struggles these authors confronted as women in academia, but on the other hand, they were far from the sad women in the base- ment. The narratives demonstrate the agency, work ethic, and openness to endless possibilities that we can all—men and women alike—embrace for the advancement of our personal and professional growth." —Cara Miller, Quarterly Journal of Speech
"I expect scholars early in their careers or at a crossroads can use this edited collection to help them imagine possible futures, while women settled into their careers or close to retirement may find this collection spurs reflection on choices they've made and paths they've taken.…Narratives by senior scholars like Malea Powell, Jacqueline Rhodes and Shirley Rose sit alongside equally engaging contributions by more junior scholars, like Iklim Goskel and Natasha N. Jones, and independent scholars or scholars not on the tenure track, like Beth L. Hewett and Irene Papoulis. There is also considerable range in how authors discuss the book's key words: choice, chance and serendipity."  —Kathleen J. Ryan, Present Tense
"This volume makes a strong contribution to and intervention in efforts to understand the multiple roles women are called on to play in their careers in rhetoric and writing studies." —Andrea Lunsford
"This collection adds flesh and breath to the academic genres and modes of professional life that require us to tell linear stories of success. In so doing, it celebrates the multiple shapes our lives take and insists on the importance of stories of professional women in composition and rhetoric. Most importantly, it follows the feminist tradition of including what has been cast out: moments of failure, of shame, of struggle." —Shari Stenberg, author of Repurposing Composition: Feminist Interventions for a Neoliberal Age
This collection, edited by Elizabeth A. Flynn and Tiffany Bourelle, contributes to the valuable work of chronicling the professional and personal lives of women in academia. Through its line-up of contributors from diverse backgrounds, locations, and career paths, Women's Professional Lives in Rhetoric and Composition showcases the voices of multiple scholars occupying a multitude of different roles in the profession: from prestigious professors emeritae and endowed chairs to assistant professors starting their careers to an independent scholar to part-time faculty.
The collection sets itself apart from other volumes not just in its diversity of perspectives but also by speaking against linear stories of success in the profession—sharing moments of shame and failure, showing how the personal and professional often intertwine and influence one another, and ultimately revealing how choice, chance, serendipity, and kairos have all played a role in the lives of its contributors. In focusing on this convergence, Women's Professional Lives in Rhetoric and Composition offers a more nuanced picture of the professional and intellectual trajectories of women in rhetoric and composition.
Elizabeth A. Flynn is Professor Emerita of Reading and Composition at Michigan Technological University, coeditor of Feminist Rhetorical Resilience and Gender and Reading, and author of Feminism Beyond Modernism. Tiffany Bourelle is Assistant Professor of Rhetoric and Writing at the University of New Mexico.
Contents
Acknowledgments
Foreword
M. Ann Brady
Introduction
Elizabeth A. Flynn and Tiffany Bourelle
Chapter 1         How to Get a Nonacademic Position: An Essay on Serendipity—Personal, Professional, and Intellectual
Lisa Ede
Chapter 2         Becoming a Feminist Teacher, Researcher, and Administrator
Elizabeth A. Flynn
Chapter 3         My Kairotic Career
Anne Ruggles Gere
Chapter 4         Choice and Serendipity, Supple Synergy
Lynn Z. Bloom
Chapter 5         Composing a Poetic Life
Libby Falk Jones
Chapter 6         Choreography: Running Away, Moving Toward, Living In
Suellynn Duffey
Chapter 7         Embracing Scrappiness: Troublesome Knowledge and Serendipity
Linda Adler-Kassner
Chapter 8         Word by Word, Bead by Bead: Making a Scholarly Life
Malea Powell
Chapter 9         When Depression and Resilience Collide: Might as Well Get Up
Jacqueline Rhodes
Chapter 10       The Camino: A Pilgrim's Journey of Choice
Beth L. Hewett
Chapter 11       Southern Girl Seeks Wide-Open Spaces: My Journey through Academia
Tiffany Bourelle
Chapter 12       My Kismet in the Making: Navigating the Profession "alla Turca"
Iklim Goksel
Chapter 13       My Life in Composition Studies: Serendipity, Shame, Status Anxiety, and Trusting My Instincts
Irene Papoulis
Chapter 14       Empowerment through Change and Resilience: A Technical Communicator's Tale
Natasha N. Jones
Chapter 15       What I Learned about Teaching, Administration, and Scholarship from Singing with the Scottsdale Chorus
Shirley Rose
List of Contributors
Index
Related Titles: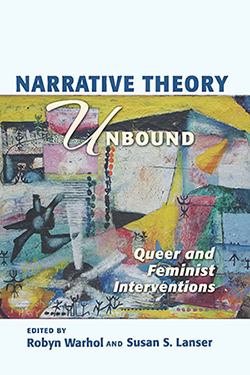 Edited by Robyn Warhol and Susan S. Lanser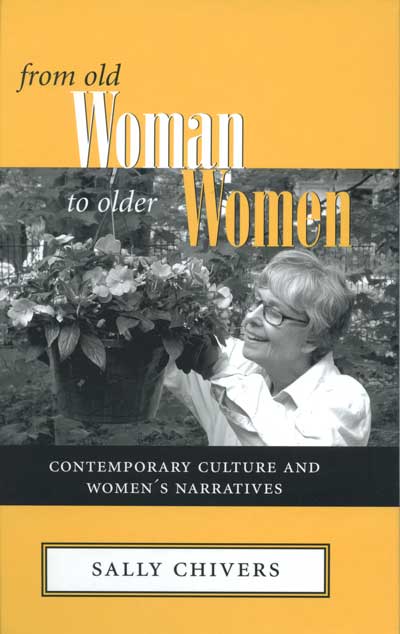 Sally Chivers