A comprehensive study of the illustrations that John Tenniel drew for Lewis Carroll's two "Alice" books; revised with six new chapters.
"This vastly enlarged and splendidly illustrated new edition of Michael Hancher's already indispensable book is a must-read, not merely for those who relish the work of John Tenniel and Lewis Carroll, but for anyone interested in how the surprisingly complex processes of nineteenth-century illustration actually worked during the golden age of wood engraving. The book's appearance is cause for rejoicing—for Victorianists everywhere." —Patrick Leary 
"Michael Hancher's significantly updated and revised study of the collaboration between John Tenniel and Lewis Carroll on the creation and production of the "Alice" books is essential reading for scholars in Book History, Victorian Studies, and Children's Literature. Given Hancher's meticulous eye for detail, I think even Carroll would approve." —Jan Susina, Illinois State University
Lewis Carroll's two Alice books are among the most popular works of English literature thanks in part to the ninety-two indelible illustrations that John Tenniel drew for them. The Tenniel Illustrations to the "Alice" Books situates their outstanding success in several historical contexts, including Tenniel's career as a leading artist for Punch magazine.
This new edition also pays special attention to the material circumstances that enabled and conditioned the printing of the illustrations. The original twelve chapters have been revised and updated throughout, drawing on archival and published resources made available in recent decades. Six chapters are entirely new, explaining how Tenniel's drawings were professionally hand-engraved on wood blocks; how electrotype replicas were made from those blocks; and what problems could mar the commercial printing of such images—as notoriously happened in the first printing of Alice's Adventures in Wonderland, which Carroll suppressed on Tenniel's advice. Also considered for the first time here are the coloring of Tenniel's black-and-white illustrations, by Tenniel and other artists, and the extraordinary treatment later given to Tenniel's illustrations by the prestigious Limited Editions Club.
Michael Hancher is Professor of English at the University of Minnesota.
Contents
List of Illustrations
Preface to the Second Edition
Preface to the First Edition
Introduction
Chapter 1        Punch and Alice: Through Tenniel's Looking-Glass
Chapter 2        The Carroll Illustrations
Chapter 3        "Look at the Frontispiece"
Chapter 4        The Lineage of the Ugly Duchess
Chapter 5        Sign of Madness: Shakespeare to Tenniel
Chapter 6        Alice and the Queen of Spades
Chapter 7        The Invention of the White Knight
Chapter 8        The Descent of the Jabberwock
Chapter 9        "Looking-Glass Insects"
Chapter 10      Carroll and Tenniel in Collaboration
Chapter 11      Illustration and Difference
Chapter 12      Coordinating Text and Illustration
Chapter 13      Engraving
Chapter 14      Electrotyping
Chapter 15      Printing
Chapter 16      Coloring
Chapter 17      Re-engraving
Chapter 18      Retrospect: Looking with Alice
Bibliography
Index
Related Titles: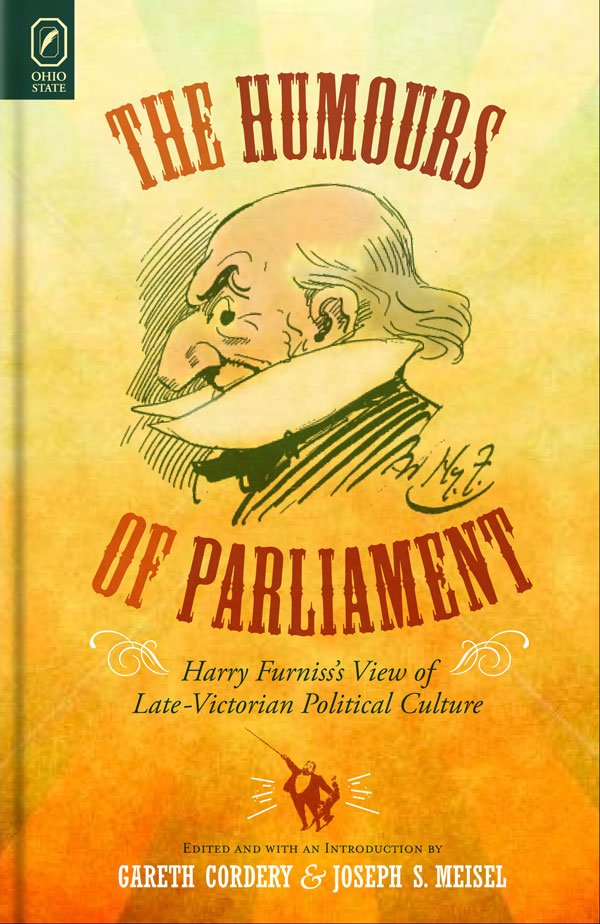 The Humours Of Parliament
Harry Furniss's View Of Late-Victorian Political Culture
Edited and With an Introduction by Gareth Cordery and Joseph S. Meisel