"Rated RX is a pervert's coffee table book. … Forefronting Rose's artistic vision and documenting her legacy, [it] disrupts the trite heteronormative narrative of male genius/female muse." —Margot Weiss, Public Books
"Marks an important milestone in the rediscovery and restitution of Rose's role in the history of live art." —Lucy Weir, The Polyphony
"Grounded in archival images, with contextualizing essays by academics and artist-collaborators and interviews with Sheree Rose, the project more than succeeds in giving Rose a platform that is much needed, deserved, and welcomed." —Margot Weiss, author of Techniques of Pleasure: BDSM and the Circuits of Sexuality
"A perverse original, Sheree Rose retools our understanding of pleasure and pain, sex and power, love and loss, intimacy and yearning. Rated RX shows just how Rose exceeds the limiting roles—assistant, amanuensis, muse, or caregiver—she is sometimes assigned, to emerge as a distinctive, defiant, prolific, and powerful artist." —Dominic Johnson, Queen Mary University of London
"The thing that people don't understand is that Bob was my invention," says Sheree Rose, the oft-overlooked partner of the late "supermasochist" performance artist Bob Flanagan. Unpacking this statement is at the heart of this important collection, which seeks to recuperate and showcase Rose's contributions as performer, photographer, writer, and cultural innovator. While Rose is mostly known for blurring the boundaries between art and lived experience in the context of her full-time, mistress-slave relationship with Flanagan, Rated RX shifts focus from Flanagan to Rose, presenting a feminist project that critically reassesses the artistic legacies of Sheree Rose.
Curated with attention to queer-crip subjectivities and transgressive feminisms, Rated RX includes essays by and interviews with scholars, artists, and Rose's collaborators that address gender politics, archival practices, minority embodiment, and disability in Rose's work as well as more than eighty photographs and rare archival materials reflecting Rose's recent and past performances. Offering a necessary corrective, Rated RX is the first collection to underscore Sheree Rose as a legendary figure in performance art and BDSM subcultural history, reflecting her lifetime of involvement in documenting the underground and the transformative role her work plays in sexual, subcultural, and art exhibitionism.
Rhiannon Aarons, Tanya Augsburg, Chelsea Coon, Mary Ann Davis, Jane DeLynn, Luka Fisher, Yetta Howard, Harold Jaffe, Amelia Jones, Amber Musser, Martin O'Brien, Sheree Rose, and Tina Takemoto.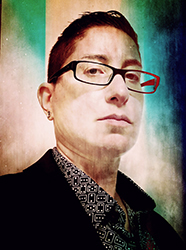 Yetta Howard is Associate Professor at San Diego State University and author of Ugly Differences: Queer Female Sexuality in the Underground.
Contents
Acknowledgments
Introduction: Performing the Minority Body Archive across Time and Sheree Rose's Legacy in Underground Art History
Yetta Howard
SECTION 1: WORDS
Part 1: In Her Own Words
Home
Sheree Rose
Why Not?
Sheree Rose
"Love Is Still Possible in This Junky World": A Conversation with Sheree Rose about Her Life with Bob Flanagan
Interview by Tina Takemoto with Sheree Rose
Why Kirby Dick Is a "Sick" Prick
Sheree Rose
Part 2: Collaborations and Critical Perspectives
Performing Again (after Bob)
Tanya Augsburg
Recorded Leftovers: Digesting Sheree Rose's Video Archive
Luka Fisher
Sheree, Bob, and Me: Performing Painful Histories
Martin O'Brien
with "A Sermon on Sickness According to Martin"
Rose/Flanagan/O'Brien: The Aesthetics of Resurrection
Amelia Jones
Obliquely Chronophilic: A Dialogue with Sheree Rose and Martin O'Brien on Do with Me as You Will—A 24-Hour Performance
Interview by Yetta Howard with Sheree Rose and Martin O'Brien
Sheree Rose, the Maternal, and the Erotics of Care
Amber Musser
"You Always Hurt the One You Love": Transference, Pain, and Endurance
Chelsea Coon
Artist'sStatement for An Illegal Operation for Mary Toft
            Rhiannon Aarons
Sheree Rose, Martin O'Brien, and Rhiannon Aarons on Philosophy in the Bedroom and The Viewing
Interview by Yetta Howard
The Viewing: Supermasochism and Sanctification
Rhiannon Aarons
Part 3: Performative Writing
Oatmeal and Shit: Some Notes on Mundanity
Mary Ann Davis
Bob Flanagan Sentenced
Harold Jaffe
The Duchess of LA
Jane DeLynn
Contributor Biographies
SECTION 2: IMAGES
Part 1: 1980s–1990s
Commitments, Consent, Contracts
1.1       Slave contract signed in blood by Bob Flanagan and Sheree Rose (1984)
1.2       Sheree Rose and Bob Flanagan, wedding photo (1995)
1.3       Letter to Sheree Rose from Bob Flanagan (1 January 1985)
1.4       Letter to Sheree Rose from Bob Flanagan (7 October 1985)
1.5       Bob Flanagan and Sheree Rose's 10th anniversary invitation (1990)
1.6       Handwritten will by Bob Flanagan (1995)
1.7       An iconic photo shoot of Sheree Rose and Bob Flanagan from 1995
Public/Private Exhibition(ist)s
2.1       Bob Flanagan with toy ambulance (circa 1990s)
2.2       Bob Flanagan's penis with clothespins (1995)
2.3       Sheree Rose with black dildo (1995)
2.4       Bimbox zine cover (circa 1990s)
2.5       Bob Flanagan and Sheree Rose exhibition postcard, (Re)Visiting Hours (1995)
2.6       Narcissistic Disturbance exhibit postcard (1995)
2.7       TranceSex pamphlet (1993)
2.8       Up with People flier (circa 1990s)
2.9       Sick: The Life and Death of Bob Flanagan, Supermasochist (1997) DVD cover
Visiting Hours (1992–1995)
3.1       Visiting Hours exhibit pamphlet (1994)
3.2       Sheree Rose and Bob Flanagan in hospital bed at Visiting Hours (1993)
3.3       Visiting Hours closing party (1993)
3.4       Detail from Wall of Pain collage (1982) by Sheree Rose
3.5       Bob Flanagan and Sheree Rose at (Re)Visiting Hours (1995)
Bobballoon (1996)
4.1       Bobballoon front view (1996)
4.2       Bobballoon side view (1996)
4.3       Bobballoon covered and uncovered write-up in Japanese erotic magazine (1996)
4.4       Bobballoon at tribute to Bob Flanagan at Beyond Baroque (2013)
Music, Literary, and Sexual Subcultures
5.1       Nine Inch Nails, "Happiness in Slavery" uncensored music video shoot featuring Bob Flanagan (1992)
5.2       Contact sheet from Nine Inch Nails "Happiness in Slavery" uncensored music video shoot featuring Bob Flanagan (1992)
5.3       Video still, Sheree Rose whipping in uncensored Danzig "It's Coming Down" music video featuring Sheree Rose and Bob Flanagan (1993)
5.4       Video still, Godflesh "Crush My Soul" music video featuring Sheree Rose and Bob Flanagan (1995)
5.5       Genesis P-Orridge and Paula P-Orridge (circa 1987–1988)
5.6       Needles and Pins II flier for event at EZTV, West Hollywood, CA, with reproduction of Genesis P-Orridge and Paula P-Orridge photo by Sheree Rose (circa 1987–1988)
5.7       Letter from Tom Hallewell (Psychic TV promoter) to Sheree Rose (1988)
5.8       Bob Flanagan reading at Beyond Baroque, Venice, CA, (circa 1980s)
5.9       Henry Rollins reading at Beyond Baroque, Venice, CA (circa 1980s)
5.10     Sonic Youth limited edition version of Dirty (1992) compact disc CD tray, featuring Mike Kelley's photograph of Rose and Flanagan
5.11     Cover of Slave Sonnets (1986) by Bob Flanagan for Sheree Rose
5.12     Ron Athey at Fetish Ball (circa 1990s)
5.13     Two Women at Fetish Ball (circa 1990s)
5.14     Sheree Rose with Kathy Acker (1992)
5.15     Annie Sprinkle at Hookers Convention, Van Nuys, CA (1997)
5.16     Carol Queen and Gayle Rubin at Hookers Convention, Van Nuys, CA (1997)
5.17     Blue Takes Washington (1993) photo by Sheree Rose
5.18     Peter Kalisch / Terminal A and Sheree Rose, Denial / Why Not cover, Records Ad Nauseam, 2016
Breathing Space
6.1       S carved on Flanagan (1991)
6.2 and 6.3      Sheree Rose's memorial cutting in honor of Bob Flanagan's 44th (1997)
6.4       Manipulated 1964 photo of Sheree Rose on her wedding day with her mother (1995) by Sheree Rose
6.5       Death portrait of Sheree Rose's mother (1995)
6.6       Video Coffin (1994)
6.7       In My Room (1995)
6.8       Bob on the day of his death (1996)
Part 2: 1999–2018
Nailed, Again! (1999–2000)
7.1       Nailed! (1990), partial contact sheet
7.2       Outside cover of Nailed, Again! (2000) program distributed at performance
7.3       Sheree Rose delivering sermon at Nailed, Again! (2000)
7.4       Sheree Rose nailing phallus piñata at Nailed, Again! (2000)
Do with Me as You Will / Make Martin Suffer for Art (2013)
8.1       Sheree Rose with Martin O'Brien in cage at Do with Me as You Will / Make Martin Suffer for Art, Sanctuary Studios LAX, Los Angeles (2013)
8.2       Sheree Rose, Martin O'Brien, and participant Randy Focazio at Do With Me as You Will / Make Martin Suffer for Art (2013)
8.3       Martin O'Brien being intimidated by Durk Dehner at Do With Me as You Will / Make Martin Suffer for Art (2013)
100 Reasons (2014)
9.1       Mommy Dearest #53 from 100 Reasons (1983–1993)
9.2       Sheree Rose in front of Mike Kelley quotation at 100 Reasons, Coagula Curatorial (2014)
9.3 and 9.4      Sheree Rose performing 100 Reasons, exhibit and performance
Corpse Pose (2014)
10.1     Daniel Babcock and Michael MP Griffin at start of Corpse Pose performance with Karl Jean-Guerly Petion doing sound
10.2     Sheree Rose carving S on Daniel Babcock's back at Corpse Pose with Dulcinea Circelli
10.3     Sheree Rose and Michael MP Griffin after the Corpse Pose performance
Dust to Dust (2015)
11.1     Dust to Dust postcard
11.2     Martin O'Brien with an effigy of Bob Flanagan rising above in "Invocation" portion of Dust to Dust
11.3     Sheree Rose lighting grave in "Transfiguration" portion of Dust to Dust
11.4     Martin O'Brien and Sheree Rose observing the fire in "Transfiguration" portion of
Dust to Dust
Philosophy in the Bedroom (2016)
12.1 and 12.2  Photos and collage documentation of Philosophy in the Bedroom (2016) by Luka Fisher
The Viewing (2016)
13.1     Video stills from raw footage of The Viewing from all four channels, Liverpool, England (2016)
13.2     Sheree Rose viewing The Viewing footage before An Illegal Operation (2017)
13.3     Viewing The Viewing footage as audience member before An Illegal Operation (2017)
An Illegal Operation for Mary Toft (2017)
14.1     Pre-performance table of instruments
14.2     Video still, Sheree Rose cutting through plastic-wrapped Rhiannon Aarons
14.3     Video still, Sheree Rose whipping Rhiannon Aarons
14.4     Video still, Sheree Rose extracting stuffed-animal rabbit from Rhiannon Aarons
The Ascension (2017)
15.1     Martin O'Brien being led around gallery (2017)
15.2     Sheree Rose baptizing Martin O'Brien (2017)
15.3     Martin O'Brien reading "A Sermon on Sickness" (2017)
15.4     Martin O'Brien hook suspension (2017)
15.5     Sheree Rose embracing Martin O'Brien after being lowered from hook suspension (2017)
16.1     Yetta Howard and Sheree Rose at 100 Reasons (2014)
16.2     Sheree Rose with Tom of Finland Lifetime Achievement Award (2018)
SECTION 3: APPENDICES—Out-of-Print Publications about Sheree Rose by Bob Flanagan
Slave Sonnets
Fuck Journal
Related Titles: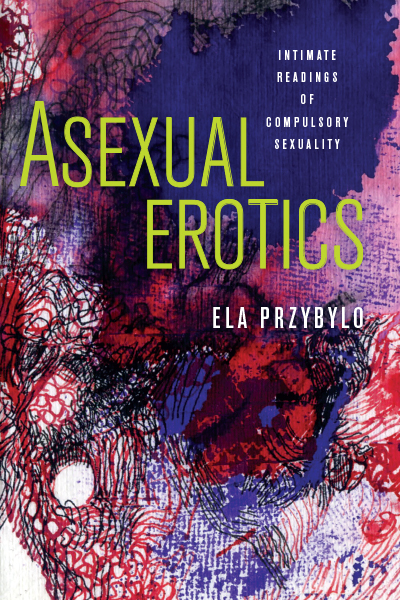 Asexual Erotics
Intimate Readings of Compulsory Sexuality
Ela Przybylo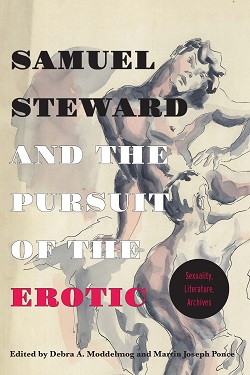 Samuel Steward and the Pursuit of the Erotic: Sexuality, Literature, Archives
Edited by Debra A. Moddelmog and Martin Joseph Ponce