"A book like this, which gives the representation of Muslim lives in comics the critical attention it deserves, is long overdue. Santesso's sophisticated close readings and remarkable range of scholarship make Muslim Comics and Warscape Witnessing an essential addition to the field." —Kate Polak, author of Ethics in the Gutter: Empathy and Historical Fiction in Comics
Recent decades have seen an unprecedented number of comics by and about Muslim people enter the global market. Now, Muslim Comics and Warscape Witnessing offers the first major study of these works. Esra Mirze Santesso assesses Muslim comics to illustrate the multifaceted nature of seeing and representing daily lives within and outside of the homeland. Focusing on contemporary graphic narratives that are primarily but not exclusively from the Middle East—from blockbusters like Marjane Satrapi's Persepolis to more local efforts such as Leila Abdelrazaq's Baddawi—Santesso explores why the graphic form has become a popular and useful medium for articulating Muslim subjectivities. Further, she shows how Muslim comics "bear witness" to a range of faith-based positions that complicate discussions of global ummah or community, contest monolithic depictions of Muslims, and question the Islamist valorization of the shaheed, the "martyr" figure regarded as the ideal religious witness. By presenting varied depictions of everyday lives of Muslims navigating violence and militarization, this book reveals the connections between religious rituals and existence in warscapes and invites us to more deeply consider the nature of witnessing itself.
Esra Mirze Santesso is Associate Professor in the Department of English at the University of Georgia.
Contents
List of Illustrations
Acknowledgments
Preface            Muslims in Comics
Introduction
Chapter 1        Muslim Comics: Politics and Aesthetics
Chapter 2        Reluctant Witnesses in Prison Camp Narratives
Chapter 3        Vulnerability, Resistance, and False Witnesses
Chapter 4        Shaheed and Border Witnesses
Chapter 5        Surrogate Witnesses and Memory
Conclusion      The Future of Muslim Comics
Works Cited
Index
Related Titles: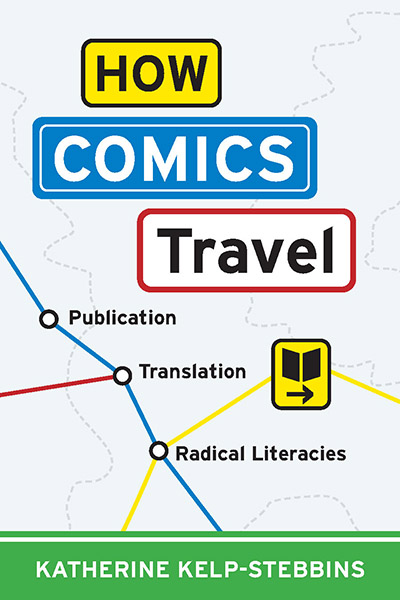 How Comics Travel
Publication, Translation, Radical Literacies
Katherine Kelp-Stebbins