"Focusing on resistances to institutional hegemonies, sites of grassroots activism, and pedagogical considerations, Grassroots Activisms offers a compelling, contemporary, polyvocal approach to activism that is both theoretically sharp and pragmatically applicable, while being inclusive in all the best ways." —Jonathan Alexander, author of Writing and Desire: Queer Ways of Composing
"Writing studies needs a collection that makes visible the necessary work that is often obscured in activism. This book answers that need through an impressive and original array of stories and studies by and with marginalized communities." —W. Michele Simmons, author of Participation and Power: Civic Discourse in Environmental Policy Decisions
What is the nature of grassroots activism? How and why do individuals get involved or attempt to make change for themselves, others, or their own communities? What motivates activists to maintain momentum when their efforts to redress injustices or paths toward change seem difficult or personally risky to navigate? These questions and more are addressed in Grassroots Activisms: Public Rhetorics in Localized Contexts. Featuring a diverse array of both local activist profiles and original scholarly essays, the collection amplifies and analyzes the tactics of grassroots activists working locally to intervene in a variety of social injustices—from copwatching and policy reform to Indigenous resistance against land colonization to #RageAgainstRape.
Attuned to the demanding—and often underappreciated—work of grassroots activism, this book interrogates how such efforts unfold within and against existing historical, cultural, social, and political realities of local communities; are informed by the potentials and constraints of coalition-building; and ultimately shape different facets of society at the local level. This collection acknowledges and celebrates the complexity of grassroots activist work, showing how these less-recognized efforts often effect change where institutions have failed.
Lisa L. Phillips is Assistant Professor of English in the Technical Communication and Rhetoric Program at Texas Tech University.
Sarah Warren-Riley is Assistant Professor of Rhetoric, Composition, and Literacy Studies at the University of Texas Rio Grande Valley.
Julie Collins Bates is Associate Professor of English at Millikin University.
Contents
List of Illustrations
Foreword
Octavio Pimentel and Miriam F. Williams
Acknowledgments
Introduction    Valuing, Learning from, and Amplifying Grassroots Activisms
Sarah Warren-Riley, Julie Collins Bates, and Lisa L. Phillips
Part 1   Grassroots Resistances to Institutions
Chapter 1        Copwatching, Police Reform, and Grassroots Action: Positioning Video within Strategies of Rhetorical Intervention on the Street
Michael Knievel
Chapter 2        Nacogdoches Accountability Coalition: Challenges to Grassroots Organizing in Deep East Texas
Heather Olson Beal
Chapter 3        Behind the Still Life Image: The Word and Fannie Lou Hamer's Activist Impulses
Coretta Pittman
Chapter 4        "Creating a Longer Table": A Conversation about Diversity in Grassroots Labor Organizing
Ericka Wills
Chapter 5        Engaging the (Counter)Public through Digital Activism: A Case Study of the TFsUnite Protest
Rebecca Hallman Martini
Chapter 6        Mobilizing Grassroots Rhetorics for Reproductive Justice: A Q&A with Sara Finger, Executive Director of the Wisconsin Alliance for Women's Health
Maria Novotny
Part 2   Sites of Grassroots Activisms
Chapter 7        Resisting Extraction of the Sacred: Indigenous- Based Grassroots Resistance to Frontier Capitalism
Luhui Whitebear, Kenlea Pebbles, and Stephen P. Gasteyer
Chapter 8        Community Gardening, Food Insecurity, and Writing Pedagogy: Connecting Classroom, Campus, and City
Vani Kannan and Leah Lillanna Johnney
Chapter 9        The Energy of Place in Florida Springs Activism
Madison Jones
Chapter 10      La Conexión: Advocating for Latinx Immigrants in Northwest Ohio
April Conway
Chapter 11      Off the Wall: The Performance of Graffiti and Vandal Art in Grassroots Movements
Angela Mitchell
Chapter 12      Urban Affairs Coalition: Fifty Years of Organizational Organizing in Philadelphia
Kalie M. Mayberry
Chapter 13      #RageAgainstRape: Nepali Women's Transnational Assemblage and Networked Performances against Rape
Sweta Baniya
Part 3   Pedagogies for Grassroots Activisms
Chapter 14      OFA's Legacy: Building Capacity through Personal Stories and Local Networks
Erica M. Stone
Chapter 15      Kairos, Communities, and Writing for DACA Advocacy in Memphis
Alison A. Lukowski and Jeffrey Gross
Chapter 16      Voices from the Anti-Racist Pedagogy Collective: Individual Exigencies and Collective Actions
Molly Appel, Laura Decker, Rachel Herzl-Betz, Jollina Simpson, Katherine A. Durante, Rosemary Q. Flores, and Marian Azab
Chapter 17      Vernacular Assessment Activity in Local Community Organizing
Joe Cirio
Chapter 18      Enacting Invitational Rhetorics: Leveraging Networks of Care in the U S Asylum Process
Monica Reyes, Randall Monty, Jorge M. Camarillo, and Cindy Bernal
A Counterstory Afterword in Vignettes
Aja Y. Martinez
List of Contributors
References
Index
Related Titles: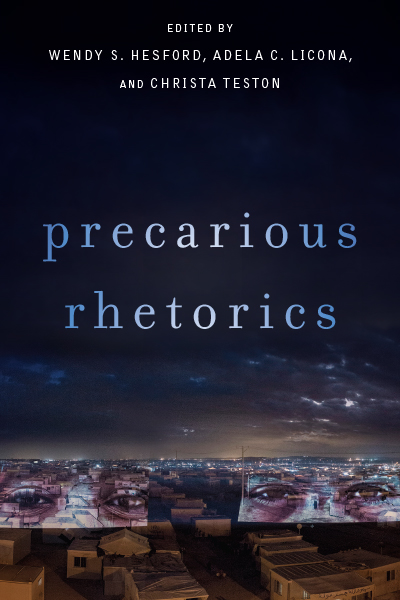 Precarious Rhetorics
Edited by Wendy S. Hesford, Adela C. Licona, and Christa Teston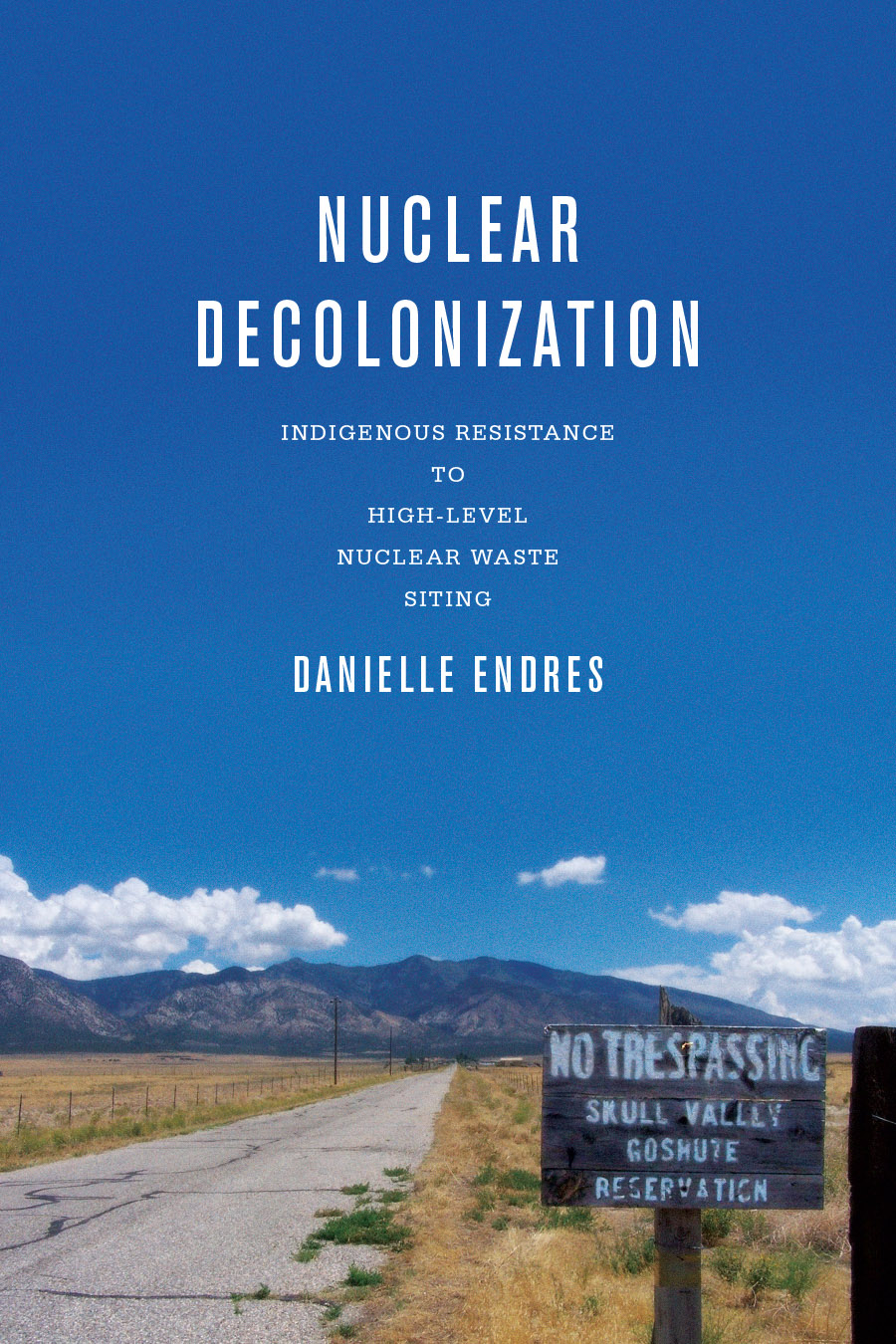 Nuclear Decolonization
Indigenous Resistance to High-Level Nuclear Waste Siting
Danielle Endres