---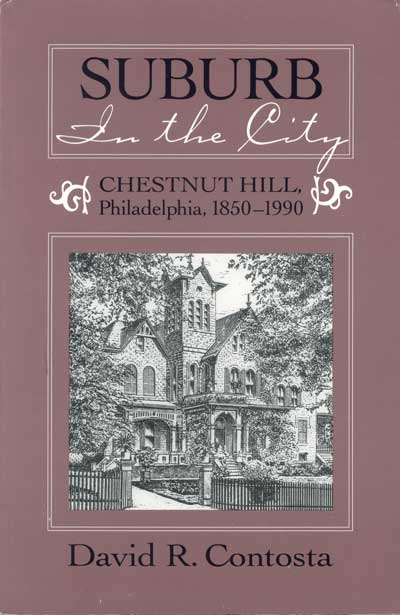 Suburb in the City
Chestnut Hill, Philadelphia, 1850–1990
David R. Contosta
"Chestnut Hill has changed as has much of America—the only difference is that Chestnut Hill took a little longer. Contosta's book puts all this under a scholarly microscope, and it is excellent, thought-provoking, and incisive, yet warm and convincing." —The Philadelphia Inquirer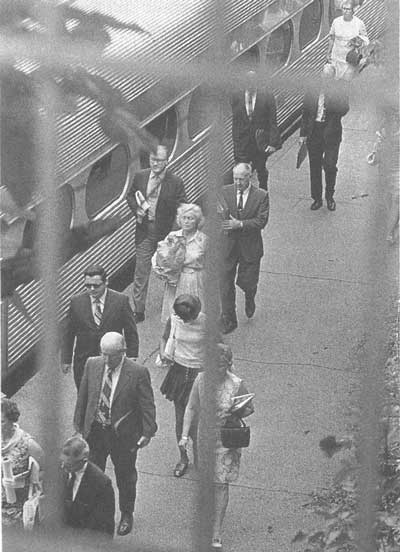 "[An] innovative and well-researched local history and thoughtful critique of the American suburban dream. David R. Contosta's Chestnut Hill, Philadelphia, embodies the dream of the classic late nineteenth-century railroad suburb: an exclusive world of prosperity, beauty, health, and family life, a grassy retreat at the city's edge where white, Protestant 'Americans' could preserve their identity and continue to dominate the turbulent industrial metropolis." —The Journal of American History
"David R. Contosta, who knows the Philadelphia story especially well, has written [a] superb book. It not only adds to our understanding of the city's past but also makes an important contribution to the lengthening shelf of books focusing on the suburban history of the United States" —Planning Perspectives
"Suburb in the City tells the story of Chestnut Hill from its colonial beginnings as a self-sufficient village to its present predicament as an old, relatively affluent former railroad suburb within the borders of an even older and declining city. . . . An important source for future historians of Philadelphia and its environs." —Pennsylvania History
In Suburb in the City, David Contosta tells the story of how Chestnut Hill, Pennsylvania, once a small milling and farming town, evolved to become both a suburban enclave for wealthy Philadelphians and a part of the city itself.
In 1854, the railroad connected Philadelphia and Chestnut Hill and the village was annexed by the city. Attuned to the romantic currents of the age, the wealthy men and women who moved to Chestnut Hill believed that the village's semi-rural surroundings might uplift them physically, spiritually, emotionally, and morally. At the same time, they wanted to continue to enjoy the best that the city had to offer while escaping from its more unpleasant aspects: dirt, crime, disease, and other shortcomings. They thus cultivated a dual identity with both suburb and city.
Ironically, this led to a sense of division as prosperous suburbanites held themselves aloof from the resident shopkeepers and domestic servants who provided so many of their creature comforts. Being a suburb in the city also meant that Chestnut Hill could not control its political destiny, as communities outside the municipal limits could. In response, residents developed a number of civic organizations that became a sort of quasi government.
Contosta's study of Chestnut Hill thus illuminates the divided and often ambivalent feelings that American hold about their great cities. He includes anecdotes gleaned from dozens of interviews with men and women of many backgrounds—lawyers, nuns, debutantes, grocers, craftsmen, and former servants—who tell of their lives in Chestnut Hill. More than one hundred photographs, many never before published, further enliven this analysis of suburban America.
David R. Contosta is Professor of History at Chestnut Hill College in Philadelphia and is the author of Henry Adams and the American Experiment; Rise to World Power: Selected Letters of Whitelaw Reid, 1895–1912; American in the Twentieth Century; and A Philadelphia Family: The Houstons and Woodwards of Chestnut Hill.

---