click here to read Pieter Spierenburg's introduction
click here for the table of contents, bibliography, and index of volume 1
click here for the table of contents, bibliography, and index of volume 2
---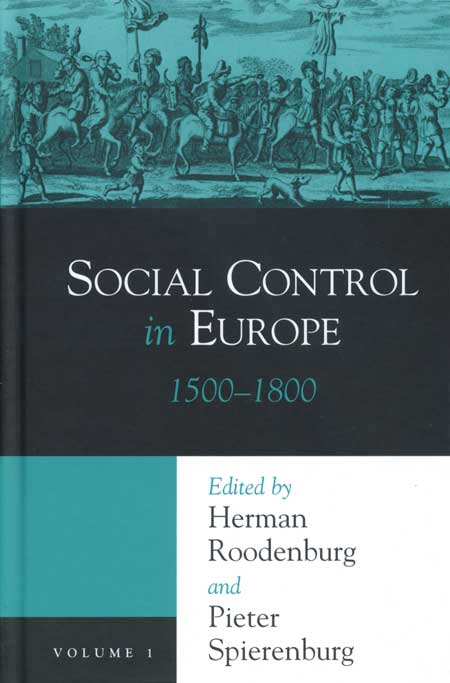 Social Control in Europe
Volume 1, 1500–1800
Herman Roodenburg and Pieter Spierenburg, eds.
Volume 2, 1800–2000
Clive Emsley, Eric Johnson, and Pieter Spierenburg, eds.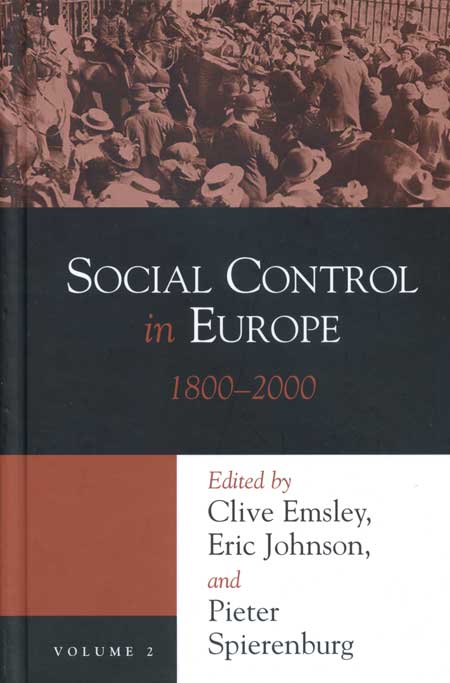 This two-volume collection of essays provides a comprehensive examination of the idea of social control in the history of Europe. The uniqueness of these volumes lies in two main areas. First, the contributors compare methods of social control on many levels, from police to shaming, church to guilds. Second, they look at these formal and informal institutions as two-way processes. Unlike many studies of social control in the past, the scholars here examine how individuals and groups that are being controlled necessarily participate in and shape the manner in which they are regulated. Hardly passive victims of discipline and control, these folks instead claimed agency in that process, accepting and resisting—and thus molding—the controls under which they functioned.
In both volumes, an introduction outlines the origins and the continuing value of the concept of social control. The introductions are followed by two substantive sections. The essays in part one of volume 1 focus on the interplay of ecclesiastical institutions and the emerging states; those in part two of volume 1 look more explicitly at discipline from a bottom-up perspective. The essays in part one of volume 2 explore the various means by which communities—generally working-class communities—in nineteenth- and twentieth-century Europe were subjected to forms of discipline in the workplace, by the church, and by philanthropic housing organizations. It notes also how the communities themselves generated their own forms of internal control. Part two of volume 2 focuses on various policing institutions, exploring in particular the question of how liberal and totalitarian regimes differed in their styles of control, repression, and surveillance.
Pieter Spierenburg is professor of history at Erasmus University, The Netherlands. Herman Roodenburg is senior researcher at the Meertens Institute, The Netherlands, and professor of cultural history at the Catholic University of Leuven, Belgium. Clive Emsley is professor of history at the Open University, England. Eric Johnson is professor of history at Central Michigan University.

---