"Louis Stokes was an icon in America's political and moral life. He finished writing his autobiography, The Gentleman from Ohio, only days before his death at age 90. In precise and vivid prose, and with the wisdom of years, Stokes paints a picture of America's travails and triumphs as the nation made its way from an era of stark racism to one of better hope. Stokes rose from the housing projects in Cleveland to the heights of power in Congress. He was an outsider who became an ultimate insider, but one who never ceased fighting for the poor, the hard-pressed, the exploited, not just in Ohio but nationwide, and not just for African Americans but for all those in need of a champion. Louis Stokes' unique personality and character shine through in this book. Full of humor, graciousness, anger, and glowing optimism, The Gentleman from Ohio is an essential read."
—Vernon Jordan
"Louis Stokes was a patriot in the finest sense of the word: absolutely committed to our country, and to making it better. In every arena, Lou insisted that America make real the full promise of our democracy. A man of humble beginnings and high principles, Congressman Stokes broke through historic prejudice to become a trailblazing leader in the House of Representatives. Through his autobiography, Lou has preserved the stories of 30 years of groundbreaking achievement in the House – and the wisdom from a lifetime of leadership beyond."
—Nancy Pelosi, House Democratic Leader
"Shortly before his death in 2015, Louis Stokes finished his autobiography, The Gentleman from Ohio. With this book, he bestows his last gift to the American public with this remarkable chronicle of his rise from poverty in Cleveland to the halls of power in Washington, DC, as the first black congressman from Ohio."
—Henry Louis Gates Jr., Alphonse Fletcher University Professor and Director of the Hutchins Center for African and African American Research at Harvard University
"Two days before the historic 2008 election, my wife Connie Schultz and I had the great honor of standing backstage with civil rights icons Congressman Lou Stokes, Rev. Otis Moss, and Edwina Moss, while more than 80,000 people waited for Senator Barack Obama to take the stage. I listened as three veterans of the American civil rights movement swelled with pride at seeing their generation's hard-won victories make possible the election of our first black president—and I knew this was a profound moment I would carry with me for the rest of my life. Now, readers have the chance to experience their own unique glimpses into history through the pages of Congressman Stokes's memoir. His message is an invaluable part of American history, and his wisdom and experiences remain deeply relevant to the continued struggle for equality in America today."
—U.S. Senator Sherrod Brown
"Lou stokes arrived in congress with a portfolio under his arm that was filled with triumphs in defending civil liberties. In his 30 years in the world's greatest legislative body, he reached the pinnacle of success. He was a giant of epic dimension in the struggle for civil rights and human rights. His love for life and mankind was conspicuous and contagious, piercing the conscience of America."
—Congressman William L. Clay Sr.
"I spent many summers in Akron, Ohio, visiting my grandparents and heard countless stories about Louis Stokes. He was an icon in Ohio. Congressman Stokes and his brother, Carl, were instrumental in reshaping America's political landscape. They were a stellar example of black legislators being as capable and dedicated as anyone else. This book is not just about politics; it's about something we can all agree on—that a loving family can inspire us to do remarkable things in life. And once you read this, you'll fully understand why Louis Stokes will always be known as the 'gentleman from Ohio.'"
—Robin Roberts, Good Morning America
"A compelling life story of a truly remarkable American, told with warmth and candor by the man who lived it."
—Brent Larkin, columnist and former editorial director, The Plain Dealer
"Lou Stokes, who I was privileged to serve with in Congress, grew up using a big stick to fend off those who had designs on relieving him and his brother Carl of the food that was donated by the church to feed their family. He rose to become a defender of our nation in the U.S. Army and a giant in the U.S. Congress. He effectively wielded a "big stick" in defense of the poor and dispossessed as a cardinal on the Appropriations Committee of the U.S. House of Representatives. A gentle man in spirit, Lou was the epitome of a gentleman in the House. I was privileged to learn at his knees and benefit from his friendship. It is no exaggeration to say that I stand on the broad shoulders of the gentleman from Cleveland, Ohio, the Honorable Lou Stokes."
—Congressman James Clyburn
"It is not often that someone comes along who defines an era of a city. The Stokes Brothers did that for Cleveland. What is even more telling of Congressman Louis Stokes' character, is that he did not just talk the Civil Rights game, but he walked the challenging roads of ensuring civil rights. He came from the effects of racism and poverty, overcame them, accessed and used power, while never forgetting where he came from."
—Frank G. Jackson, Mayor, City of Cleveland, Ohio
"This autobiography of a great and good man will inspire readers young and old. Congressman Louis Stokes takes us on his journey from Cleveland's Outhwaite Homes to his brilliant career as a criminal defense attorney to his extraordinary three decades of service in the U.S. House of Representatives. You are there as he argues a case in the Supreme Court, as he cofounded the Congressional Black Caucus, as he rose to become one of the most important leaders in Congress. We are fortunate to have this fascinating account of the profoundly important legacy of Louis Stokes, told as only he could tell it."
—Barbara R. Snyder, President, Case Western Reserve University
"A book to inspire everyone who believes in a distant dream. Congressman Stokes showed us strength reinforced by generosity. Trailblazer. Sage. A giant oak in the forest. He and his brother honored the callouses on their mother's hands by lighting the path for everyone."
—Diane Sawyer
"Congressman Louis Stokes was a pioneer and a leader who served the citizens of Ohio Congressional District 21 with distinction and dedication for thirty years. A founding member of the Congressional Black Caucus, and the first chair of the Health Brain Trust of the Caucus, Lou Stokes had a national impact on a broad array of important issues affecting the health of all Americans. He was the only African American on the powerful health subcommittee of the U.S. House Appropriations Committee. He was effective in securing federal support for many health programs addressing disparities in health status and in access to health care, for America's minorities and the poor.
Lou Stokes was a man of integrity, a gentleman, and a true servant of the people. The Gentleman from Ohio is an inspiring autobiography, completed by Lou only a few days before he died. He was a noble warrior who made history and helped to improve the health and the lives of millions of Americans."
—Louis W. Sullivan, MD, President Emeritus Morehouse School of Medicine, former U.S. Secretary of Health and Human Services

"Louis Stokes became a legend in his own time. He wrote a new page in American history with his life. The first African American elected to Congress from Ohio, Congressman Stokes hailed from very humble origins being raised by his mother with his brother Carl in public housing. The Stokes family knew economic and racial struggle. Despite humble origins, his erudition, command of the law, gentlemanly manner, and passion for justice allowed him to impact national policies across a broad spectrum: housing development coast to coast, serving on the committee that investigated the Iran-Contra scandal, championing services for veterans, building the assets of his district such as the Cleveland Clinic. Louis was perhaps the only member of Congress to chair three different House committees in his career: the Permanent Select Committee on Intelligence, the Committee on Standards of Official Conduct, and the Select Committee on Assassinations."
—Congresswoman Marcy Kaptur

"The Gentleman from Ohio is the story of a life well lived, of respect earned, and of love freely given by a humble gentleman from Ohio who rose like the phoenix from his beginnings on Central Avenue to one of the most powerful men in the U.S. Congress."
—Congresswoman Marcia L. Fudge
"The Gentleman from Ohio is a consistently fascinating story—some of which I had the pleasure of witnessing firsthand. Congressman Stokes's story is one of utmost importance for believers in how social and political change can defeat inequities in the system. A reading of The Gentleman from Ohio is essential for lovers of a good autobiography."
—Congressman John Conyers Jr.
"With style, grace, passion and intelligence, Louis Stokes was the Gentleman from Ohio. His life was one of pioneering excellence, as a Supreme Court advocate and lawyer, a founder of the Congressional Black Caucus and one of the 20th Century's most distinguished members of Congress. In every respect, Louis Stokes was a man ahead of his time, the Gentleman from Ohio, and a Great American Statesman."
—Marc Morial, President of the National Urban League.
"Lou Stokes was a remarkable leader who applied his penetrating intelligence to the benefit of his constituents and our nation. He tells the inspiring story of his rise from the streets of Cleveland to the halls of Congress, and throws new lights on some of the most important personalities and events of our time. Like Congressman Stokes himself, this book makes a powerful impression."
—Delos M. Cosgrove, MD, CEO and President, Cleveland Clinic
"Congressman Stokes taught me so much as my mentor. I learned from him about race and justice and he influenced my writing and teaching. He will be remembered as someone who believed that he must continue the good fight and pass on our wisdom to the next generation."
—Charles James Ogletree Jr., Harvard Law School, founder of Harvard's Charles Hamilton Houston Institute for Race and Justice
"Congressman Louis Stokes's rise from an impoverished childhood to the pinnacle of political power is well-known in Cleveland, as is the fact that he graduated from Cleveland-Marshall College of Law. Because he was an alumnus, I was privileged to spend considerable time with Lou and to benefit from his counsel during the five years preceding his death. Until reading this book, however, I knew little of the fascinating range of experiences that made up the tapestry of Lou's exceptional life and the scope and magnitude of his influence in Congress. The thirty years during which he served in Congress encapsulated some of the more momentous events in our nation's history, and Lou was profoundly involved with most of them. Through it all, he never forgot where he came from. Lou was not content to be the first black congressman from Ohio; his deeply felt mission was to be the best representative in Congress for the people who elected him, and for black people across the country struggling to participate in the American dream. He succeeded mightily. This powerful book shares the remarkable story of a man who is as beloved for his gentle and selfless spirit, as he is for the many essential things he accomplished for his constituents."
—Craig M. Boise, former dean, Cleveland-Marshall College of Law, Cleveland State University
"In a very personal and compelling narrative, Congressman Stokes relates his rise from poverty in Cleveland to being a "cardinal" in Congress where he spoke truth to power. He gives an insider's view of events that shaped America over four decades. It is a book that informs and inspires—one that I will read again and again."
—Grover C. Gilmore, Case Western Reserve University
"There are people who are great because of their accomplishments. Other people are simply great human beings. Lou Stokes was both, and he transcended them all. This autobiography conveys the ways he inspired a city and a nation with his warmth, his sincerity, his laughter, and his desire to eliminate life's disparities through his intellect and his enormous heart. I am honored to have been his friend."
—Jay A. Gershen, DDS, PhD, President, Northeast Ohio Medical University
"This is the story of how a man with courage and integrity was able to bring about change in his town and in his country. I am proud to say that he was my friend."
—Albert B. Ratner, philanthropist
"This is a riveting story about love, life, family, community, law, and politics. It is a captivating tale of a mother's dreams realized beyond her imagination through the experiences of her two sons, rising out of poverty in a racially divided country to attain international influence. In this book, Louis Stokes paints a vivid picture of his upbringing in a single-parent home with a mother who worked diligently to care for her children and teach them the value of hard work and education. . . . The Gentleman from Ohio is a truly inspiring read."
—John Ruffin, PhD, retired founding director of the National Institute on Minority Health and Health Disparities, NIH
"The Gentleman from Ohio is a lesson in leadership, struggle, history, and hope. It belongs not only in the Library of Congress but in every home, school, church, and community library. This book belongs in the hearts and minds of everyone."
—Otis Moss Jr., Pastor Emeritus, Olivet Institutional Baptist Church
"Louis Stokes was an extraordinary individual and an important national leader. He has left us a remarkable recollection of his service as an effective public servant and an important record of his involvement with some of the truly significant events of our time, including the congressional investigation of the Kennedy and the Martin Luther King Jr. assassinations. The story of the close bond and political partnership forged between Lou and his brother, Carl—and the pioneering impact of their hard-fought efforts in opening the doors for meaningful minority participation in local, state, and national politics—is also compellingly told, and the impact of their efforts continues to reverberate. Perhaps, most especially, The Gentlemen from Ohio provides a much-needed example of how a fiercely dedicated and deeply principled congressional leader can meaningfully advance the causes of his constituents and the nation, while working with and respecting colleagues with radically different viewpoints. In short, now more than ever, Lou Stokes deserves a large audience of listeners."
—R. Thomas Stanton, former chairman, Squire, Sanders & Dempsey
"Congressman Louis Stokes was a tireless worker for a better America. Lou encouraged us to think more boldly about those segments of our society that need a helping hand. For those segments, and more, Lou's hand and heart were always there. His was a life well lived."
—Morton Mandel, Chairman and CEO, Jack, Joseph and Morton Mandel Foundation
Louis Stokes was a giant in Ohio politics and one of the most significant figures in the U.S. Congress in recent times. When he arrived in the House of Representatives as a freshman in 1969, there were only six African Americans serving. By the time he retired thirty years later, he had chaired the House Special Committee on the Kennedy and King assassinations, the House Ethics Committee during Abscam, and the House Intelligence Committee during Iran-Contra; he was also a senior member of the powerful House Appropriates Committee. The health care legislation he sponsored changed the way the health establisment treated women, minorities, and those who most needed help.
Prior to Louis Stoke's tenure in Congress he served for many years as a criminal defense lawyer and chairman of the Cleveland NAACP Legal Redress Committee. Among the Supreme Court Cases he argued, the Terry "Stop and Frisk" case is regarded as one of the twenty-five most significant cases in the court's history. The Gentleman from Ohio chronicles this and other momentous events in the life and legacy of Ohio's first black representative—a man who, whether in law or politics, continually fought for the principles he believed in and helped lead the way for African Americans in the world of mainstream American politics.
Louis Stokes was raised in Cleveland's projects, the son of a single mother who lost her husband when Louis was three. He was also the brother of former Cleveland mayor, Carl Stokes, who, before being elected as Cleveland's first African American mayor, was elected as the first African American Democrat in the state legislature. Louis Stokes died at the age of ninety very shortly after finishing this autobiography.
David Chanoff
has written on current affairs, foreign policy, education, refugee issues, literary history, and other subjects for such publications as The New York Times Magazine, The Wall Street Journal, The New Republic, The New York Review of Books, The Washington Post, and The American Scholar. He is the author or coauthor of fifteen books.
Contents
Acknowledgments
Foreword
            by Congressman John Lewis

Chapter 1        Poppin' the Rag
Chapter 2        Becoming a Lawyer
Chapter 3        Criminal Defense
Chapter 4        Stop and Frisk
Chapter 5        NAACP Attorney
Chapter 6        Two Brothers: Mayor and Congressman
Chapter 7        Black Political Power
Chapter 8        First Years in Congress
Chapter 9        Assassination Committee
Chapter 10      Martin Luther King Jr.
Chapter 11      Moving Up the Ladder
Chapter 12      Cardinal

Epilogue
Postscript
Index
Related Titles: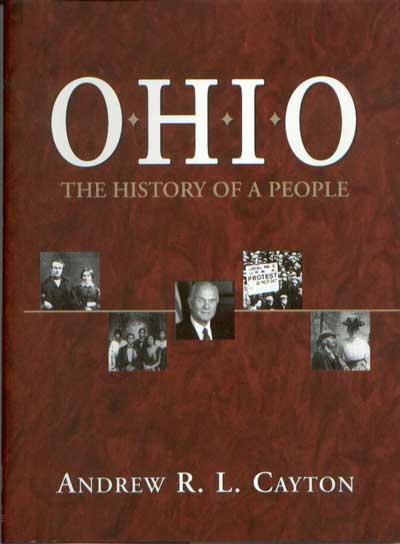 An Illustrated History
Andrew Cayton
HARDCOVER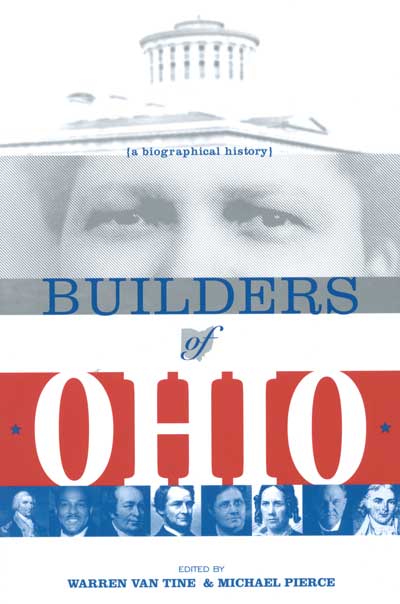 A Biographical History
Edited by Warren Van Tine and Michael Pierce
PAPER