"As more and more Americans go to the doctor to manage chronic conditions, it is crucial to find ways to change medical practice to better facilitate a patient-centered approach that empowers patients to manage these conditions.…Arduser meaningfully contributes to this discussion by reimagining the role and identity of the patient in the doctor-patient relationship as it relates to the chronic disease of diabetes." —Dawn S. Opel, Present Tense: A Journal of Rhetoric in Society
"What is especially delightful to me is that in advocating for the agency of the patient, Arduser gives patients agency within her text by using their words so effectively and highlighting their contributions to the book itself." —Barbara Heifferon, author of The Rhetoric of Healthcare: Essays toward a New Disciplinary Inquiry and Writing in the Health Professions
"Living Chronic contributes to a growing body of scholarship in medical rhetoric. . . . It has several potential audiences, including those in the fields of medical rhetoric, social studies of science, social medicine, and the medical humanities. Scholars, physicians, and healthcare professionals will find here a valuable case study and a useful theoretical approach to the ongoing rhetorical work individuals do to manage their chronic illnesses. Living Chronic is thought-provoking and engaging reading for anyone interested in understanding the complexities of living with diabetes." —Kimberly Emmons, author of Black Dogs and Blue Words: Depression and Gender in the Age of Self-Care
Diabetes, referred to as an epidemic for more than a decade, remains one of our most significant health issues in the twenty-first century. Because self-management is an important component of living with the disease, the biomedical concept of patient agency has long stressed notions of individual responsibility and autonomy. However, dramatic shifts in both health care and cultural practices call for a reassessment of traditional definitions of patient agency.
Lora Arduser's Living Chronic: Agency and Expertise in the Rhetoric of Diabetes answers this call with a unique rhetorical examination of one of the most critical issues in contemporary health: how we live and work with being chronic. Through her perceptive analysis of the discourse of both people with diabetes and health care providers, Arduser presents a new model for patient agency—one that advocates for a relational, fluid concept of agency that blurs the boundaries between medical experts and patients. Her thought-provoking use of bodily and rhetorical plasticity crafts a multidimensional picture of patient agency that profoundly affects how rhetorical scholars, people living with chronic illness, and health care providers can forge patient-centered discourse and practices.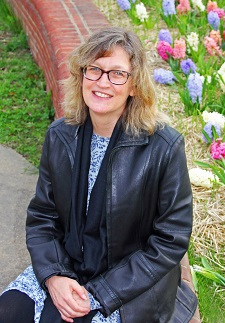 Lora Arduser is Assistant Professor of Professional Writing in the Department of English and Comparative Literature at the University of Cincinnati.
Contents
List of Illustrations
Acknowledgments
Introduction Searching for Agency in Chronic Care
Chapter 1 The Current Landscape of Agency and Expertise in Diabetes
Chapter 2 Liminal Spaces: Counter Narratives and Writing as Social Action
Chapter 3 Rhetorical Plasticity: Negotiating Types of Knowledge
Chapter 4 Shifting Subjectivities: Attributed and Interactional Expertise
Chapter 5 Mimesis and Identification: The Patient as Professional
Conclusion Re-Articulating Agency and Looking to Patient-Centered Changes
Glossary
References
Index