"But it was not until the 2017 publication of the book Polonium in the Playhouse by Thomas's granddaughter, Linda C. Thomas, that the Dayton effort begin to receive the greater exposure it deserves." —B. Cameron Reed, American Journal of Physics
"With many lively firsthand accounts, Polonium in the Playhouse appeals to a broad audience and makes an important contribution to Manhattan Project history. Highly recommended!" —Cynthia C. Kelly, President, Atomic Heritage Foundation
"Linda Thomas has filled an important gap in the historiography of the atomic bomb by describing the highly secret polonium project in Dayton, Ohio. The man in charge, Charles A. Thomas, is one of many unsung heroes of the Manhattan Project and has finally gotten the recognition he deserves." —Robert S. Norris, author of Racing for the Bomb: General Leslie R. Groves, the Manhattan Project's Indispensable Man
At the height of the race to build an atomic bomb, an indoor tennis court in one of the Midwest's most affluent residential neighborhoods became a secret Manhattan Project laboratory. Polonium in the Playhouse: The Manhattan Project's Secret Chemistry Work in Dayton, Ohio presents the intriguing story of how this most unlikely site in Ohio became one of the most classified portions of the Manhattan Project.
Seized by the War Department in 1944 for the bomb project, the elegant glass-roofed building of the Runnymede Playhouse was transformed into a polonium-processing facility, providing a critical radioactive ingredient for the bomb initiator: the mechanism that triggered a chain reaction. With the help of a Soviet spy working undercover at the site, it was also key to the Soviet Union's atomic bomb program.
The work was directed by industrial chemist Charles Allen Thomas who had been chosen by J. Robert Oppenheimer and General Leslie Groves to coordinate Manhattan Project chemistry and metallurgy. As one of the nation's first science administrators, Thomas was responsible for choreographing the plutonium work at Los Alamos and the project's key laboratories. The playhouse belonged to his wife's family.
Weaving Manhattan Project history with the life and work of Thomas as scientist, industrial leader, and singing showman, Polonium in the Playhouse offers a fascinating look at the vast and complicated program that changed world history and introduces the men and women who raced against time to build the initiator for the bomb.
Linda Carrick Thomas is a freelance writer and editor. A former newspaper journalist and assistant director in higher education communications, she was raised in Boston and San Diego and lives in Indiana. She is the granddaughter of Manhattan Project administrator and industrial chemist Charles Allen Thomas.
Contents
List of Illustrations
Preface
Acknowledgments
Glossary of Terms and Names
Chapter 1 Setting the Scene
Chapter 2 Charles Allen Thomas –the Making of an Industrial Leader
Chapter 3 Thomas & Hochwalt Laboratories and Monsanto
Chapter 4 U.S. Science and Industry Prepare for War
Chapter 5 Birth of the Manhattan Engineer District
Chapter 6 Plutonium and Polonium
Chapter 7 The Dayton Project Comes to Life
Chapter 8 Polonium Purification
Chapter 9 Polonium in the Playhouse
Chapter 10 Health Physics and a Soviet Spy
Chapter 11 VE Day and Deadlines
Chapter 12 Testing the Bomb at Trinity
Chapter 13 Hiroshima, Nagasaki, and the End of the War
Chapter 14 Post-War
APPENDICES
APPENDIX I Science Primer
APPENDIX II Project-Related Travel
APPENDIX III Dayton Project Personnel and Select Biographies
APPENDIX IV Charles Allen Thomas Vita
APPENDIX V Manhattan Project Sites and Partners (partial)
Notes
Bibliography
Index
Related Titles: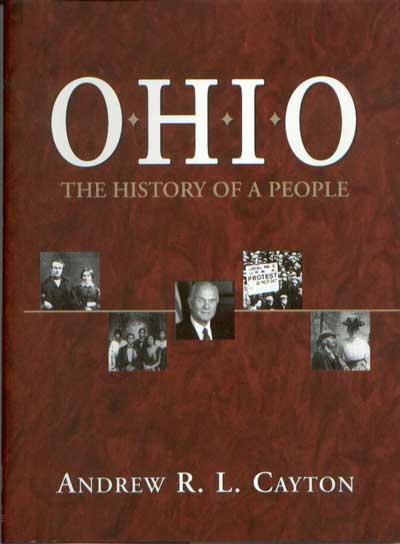 Ohio
An Illustrated History
Andrew Cayton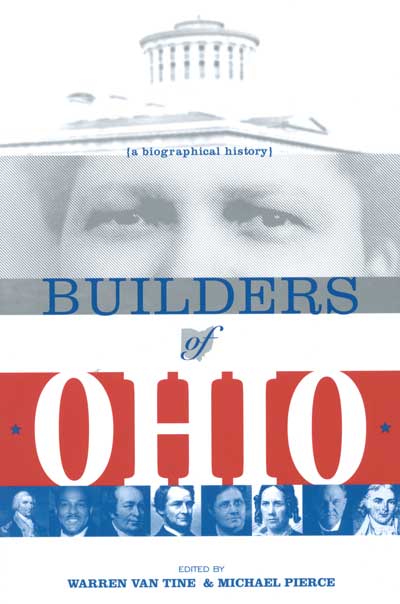 Builders of Ohio
A Biographical History
Edited by Warren Van Tine and Michael Pierce