"Thorough, insightful, and meticulously researched, Sparks Flew: WOSU's Century on the Air is a definitive account of an influential local broadcaster. By examining the evolution of this vibrant institution, Tom Rieland offers a unique perspective on the invaluable role that public media plays in building and connecting local communities." —Paula Kerger, President of PBS
"Sparks Flew is a first: a detailed account of the pioneering broadcasters and societal forces that have shaped the current success of WOSU Public Media at The Ohio State University. A highly informative and entertaining read." —Fred Andrle
Wireless Morse code began a new age of communications, magically sending invisible waves through the ether received at some distant place. Among the first universities to experiment in this unknown world was The Ohio State University, which became one of the first educational broadcast stations and a think tank for the future of public service radio—pioneering radio audience research and serving as an innovative school of the air. 
Sparks Flew is a rich story of creative, tenacious men and women working in a new medium that commercial enterprises soon dominated. At any moment in time, educational broadcasting could have failed if not for a few land-grant institutions like The Ohio State University and prominent stations like WOSU that supported the medium. Sparks Flew is the untold story, a century in the making, of one institution and one educational station that represent the roots of today's public broadcasting system.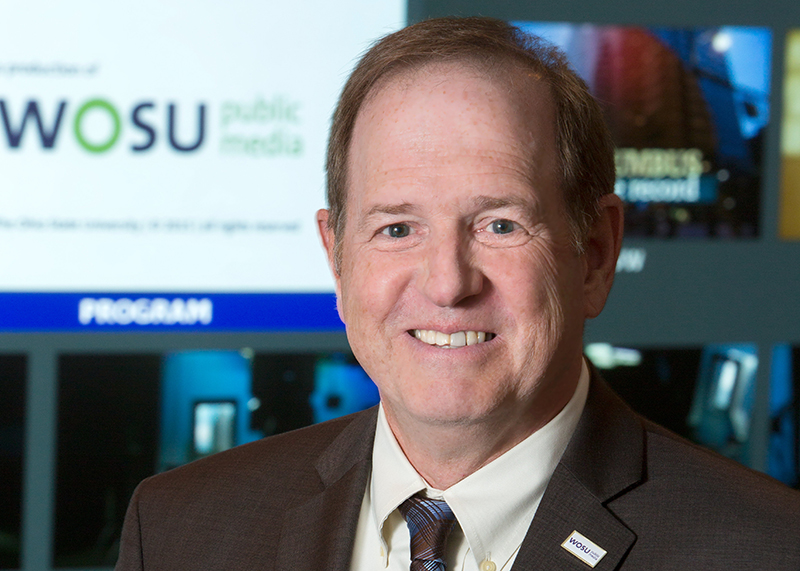 Thomas M. Rieland is General Manager at WOSU Public Media, The Ohio State University.
Contents
List of Illustrations
Preface
Wireless Telegraphy (1895–1922)
1          The First Sparks
2          SOS Columbus
3          WWI and Columbus Radio
Educational Radio and TV (1922–1960)
4          A Radio Explosion
5          Putting on a Show
6          Fighting for Air
7          Ohio School of the Air
8          Thriving in the 1930s
9          WWII and FM Radio
10        A Classical Tradition
11        Saving Educational Television
12        UHF 34
Public Broadcast Networks and New Media (1960–2018)
13        Sparks Flew
14        Campus Chaos
15        Time and Change
16        Growing Pains
17        Beyond OSU
18        Perspective: 2003–2018
Epilogue: WOSU and OSU
Historical Timeline
WOSU Staff and Board
Notes and Sources
Bibliography