"This is a most timely and long-overdue collection that not only enriches our understanding of Baraka's work but also points to new avenues of scholarly inquiry." —Jürgen E. Grandt, author of Gettin' Around: Jazz, Script, Transnationalism
"Some Other Blues will situate Baraka rightly as a model of intellectual and artistic innovation, adventure, and integrity, and it will locate him at the intersection of the some of the most important ideas of black cultural radicalism, the avant-garde, and artistic activism. It is a collection worthy of the man himself." —Keith D. Leonard, author of Fettered Genius: The African American Bardic Poet from Slavery to Civil Rights
This collection of original essays brings together some of the most important critics and scholars of Amiri Baraka's oeuvre. Some Other Blues consists of career-spanning conversations on the many trajectories, bifurcations, and intersections in and of Baraka's black art. Every chapter is grounded in the desire to illuminate Baraka's multilayered creative output—whether through critical analyses, literary historiographies, or musicological and biographical reassessments of his work. Every contributor attempts, in their own unique ways, to delineate how the contours of poems, short stories, essays, and editorials reveal the poetics and politics of Amiri Baraka. At the same time, every chapter looks outward at what Baraka saw as the fractures and fissures of our society—moments in the history of African America that have needed repair and relief. For the first time in one book, two generations of scholars and friends of the Baraka family converge to assess the legacy and the imprint of the writer, activist, and cultural worker who has reshaped and redefined what is means to be a black public intellectual and poet.
Contributors: Tony Bolden, Jeremy Glick, William J. Harris, Benjamin Lee, Aidan Levy, John Lowney, Jean-Philippe Marcoux, Kim McMillon, Fred Moten, Michael New, Aldon Lynn Nielsen, Amy Abugo Ongiri, Gregory Pierrot, Howard Rambsy II, Emily Ruth Rutter, Anthony Reed, Lauri Scheyer, Kathy Lou Schultz, Michael Simanga, James Smethurst, Laura Vrana, Tyrone Williams, Kalamu ya Salaam.
Jean-Philippe Marcoux is Professor of American Literature at Université Laval. He is also Vice President of the Amiri Baraka Society.
Contents
Foreword        "We Seen It, Too"
Fred Moten
Introduction
Jean-Philippe Marcoux
Part I   Perspectives on Record
Side A Home (A Cultural Space of Experiment)
1          Amiri Baraka Among the Bohemians: 27 Cooper Square
William J. Harris
2          Kulchur Wars
Aldon Lynn Nielsen
3          "Other Autobiographies": Racial and Spiritual Consciousness and the Prism of Identity in Amiri Baraka's 6 Persons
Kathy Lou Schultz
4          Baraka, Cullen, Trethewey: Incidents
Tyrone Williams
5          "Legitimate Black Heroes": Amiri Baraka's Prescient Views on the Politics of Sports
Emily Ruth Rutter
6          Hegel off the Tracks
Jeremy Matthew Glick
Side B The Music (Ideations and Renegotiations)
7          The Five Spot Café
William J. Harris
8          "Of Langston and Langston Manifestos": Langston Hughes and the Revolutionary Jazz Poetry of Amiri Baraka
John Lowney
9          Amiri Baraka and the Dream of Unity Music
Grégory Pierrot
10        "A Marching Song for Some Strange Uncharted Country": The Black Nation, Black Revolution, and Amiri Baraka's Liner Notes
James Smethurst
11        Baraka's Speculative Revolutions
Benjamin Lee
12        Black and Blues: Amiri Baraka and Gil Scott-Heron's Political Poetry
Michael J. New
13        "Pick Up Them Cliffords": Amiri Baraka, Clifford Brown, and the Coinage of Currency
Aidan Levy
14        We Are the (Rhythm and) Blues
Anthony Reed
Part II  In the Tradition: Reassessments, Recollections, Legacies
15        The Legacy and Place of Amiri Baraka
Lauri Scheyer
16        Anthologizing the Poetry of Amiri Baraka, 1960–2018
Howard Rambsy II
17        Black (Feminist) Art: Contemporary Black Female Poets Speak Back to Baraka
Laura Vrana
18        Black Magic: Evolving Notions of Gender and Sexuality in the Work of Amiri Baraka
Amy Abugo Ongiri
19        Amina Baraka: The Woman Who Guided the Ship
Kim McMillon
20        Amiri Baraka: Mentoring as Revolutionary Praxis
Michael Simanga
21        The Overlooked Spirit Reach of Amiri Baraka's Terribleness
Kalamu ya Salaam
Blues/Funk Outro       Amiri Baraka as Cultural Philosopher
Tony Bolden
Works Cited
List of Contributors
Index
Related Titles: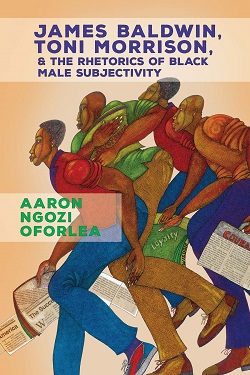 James Baldwin, Toni Morrison, and the Rhetorics of Black Male Subjectivity
Aaron Ngozi Oforlea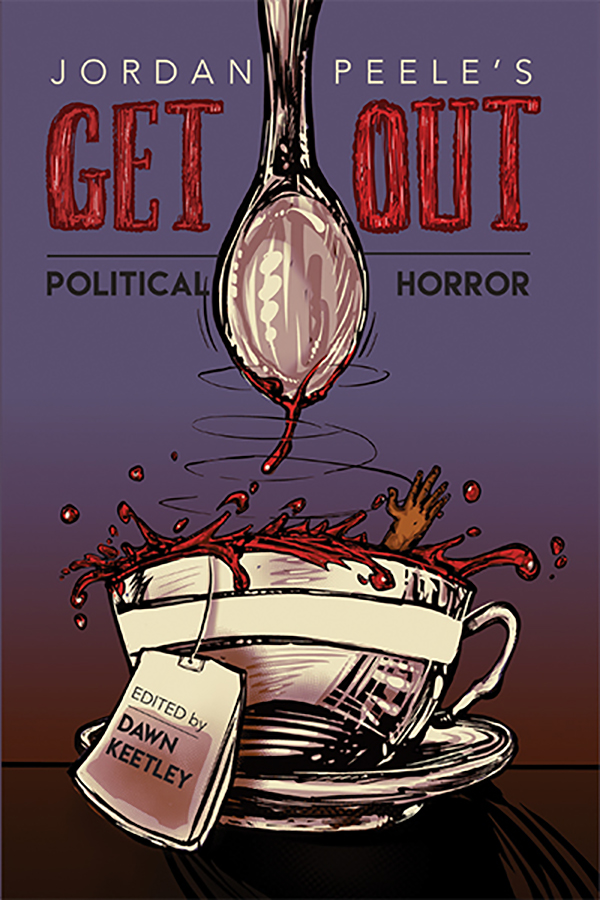 Jordan Peele's Get Out
Political Horror
Edited by Dawn Keetley