"The value of this focused monograph is the in-depth, international, and historic approach to understanding the practice of honor crime." —CHOICE
"By decolonizing dominant feminist discourses on gender violence, Olwan brilliantly expands the possibilities of transnational feminisms. Gender Violence is a must read for anyone looking for an urgent reframe of the theories and methods for ending gender violence locally and globally." —Nadine Naber, author of Arab America: Gender, Cultural Politics, and Activism
"Olwan offers a deeply insightful and convincing account of how the honor crime label has acquired the semiotic currency that it enjoys and the strategic and tactical uses to which it has been deployed by governments, the media, and women's organizations." —Yasmin Jiwani, author of Discourses of Denial: Mediations of Race, Gender, and Violence
"This is one of the most important books you will read on contemporary gender politics and the 'plight' of the Muslim woman." —Sunera Thobani, author of Contesting Islam, Constructing Race and Sexuality: The Inordinate Desire of the West
"Dana M. Olwan's book is distinct and necessary for the geographic and political scope it offers as well as its precise focus on honor killings. Looking transnationally at this 'one' crime, she offers a comprehensive study of this complicated issue and allows readers to appreciate the similarities and differences that unite responses to and discussions of honor-based crimes throughout several nations." —Ariana Vigil, author of Public Negotiations: Gender and Journalism in Contemporary US Latina/o Literature
"This important book is a must-read for anyone wanting to understand how interventions seeking to protect women from violence may be used to bolster state power, legitimize increased surveillance of racialized  groups, and limit the possibilities for socially transformative activism in different national contexts." —Nicola Pratt, author of Embodying Geopolitics: Generations of Women's Activism in Egypt, Jordan, and Lebanon
In Gender Violence and the Transnational Politics of the Honor Crime, Dana M. Olwan examines how certain forms of violence become known, recognized, and contested across multiple geopolitical contexts—looking specifically at a particular form of gender-based violence known as the "honor crime" and tracing how a range of legal, political, and literary texts inform normative and critical understandings of this term. Although studies now acknowledge the complicated mobilizations of honor crime discourses, the ways in which these discourses move across different geographies and contexts remain relatively unexplored. This book fills that void by providing a transnational feminist examination of the disparate yet interconnected sites of the US, Canada, Jordan, and Palestine, showing how the concept travels across nations and is deployed to promote hegemonic agendas.
More specifically, Olwan traces the term's appearance in public and popular works that allow for its continued mass acceptance and circulation—from media depictions in Canada and beyond, to how it is taken up in national registers about migration and belonging in the US, to activism in Palestine that reveal the fault lines between activist and academic critiques of the honor crime, and finally to feminist efforts in Jordan and the wider Middle East to confront legal codes used to sanction gender violence. Through these cases, Olwan demonstrates how the honor crime functions as a signifier that governs and manages populations, becoming intertwined in notions of modernity, citizenship, and belonging.
Dana M. Olwan is Assistant Professor in the Department of Women's and Gender Studies at Syracuse University.
Contents
List of Illustrations
Acknowledgments
Introduction    Genealogies of the "Honor Crime"
Chapter 1        Transnational Memorialization: The Politics of Remembering Murdered Muslim Women
Chapter 2        Between the Artist and the Critic: Palestinian Confrontations of Violence
Chapter 3        Against Exceptionalism: Historicizing US Discourse on Gender Violence and Racial Terror
Chapter 4        At the Limits of Legal Justice: Women's Organizing and Juridical Activism in Jordan
Afterword       Intersectional Feminism and the Politics of Hope and Solidarity
Works Cited
Notes
Index
Related Titles: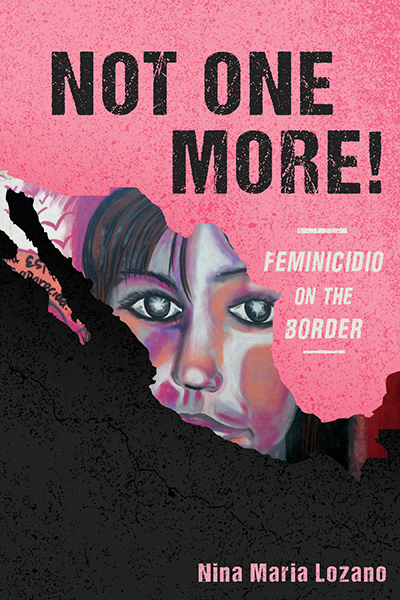 Not One More
Feminicidio on the Border
Nina Maria Lozano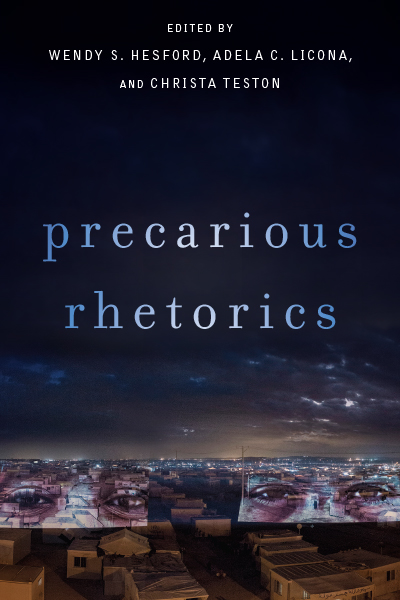 Precarious Rhetorics
Edited by Wendy S. Hesford, Adela C. Licona, and Christa Teston