"Shadows of the Enlightenment's most compelling feature is not so much any standalone chapter but the insights that emerge as the chapters intertwine with each other, implicitly and explicitly, across temporal and national bounds … A welcome addition to the ever-growing field of eighteenth-century theatre and performance." —Daniel Gustafson, Comparative Drama
"University faculty, students, and scholars across many fields will find Hoxby's work an immeasurable compilation of critical expertise and specialization about the Enlightenment and particularly, Enlightenment tragedy. The 37-page bibliography following the essays is a treasure, too, and adds to this resourceful and remarkable text." —Jeffrey Moser, Rocky Mountain Review
"The approach the contributors to this collection take to Enlightenment tragedy is, in a word, expansive. Their multilingual scope and careful tracking of the genre's transition from grand-siècle tragedy to romantic and modernist drama will make this book an invaluable resource for scholars across literary fields." —Pannill Camp, author of The First Frame: Theatre Space in Enlightenment France
To refer to Enlightenment tragedy is to teeter on the brink of paradox. The eighteenth century is famous for its celebration and deployment of ideals such as optimism, reason, and human progress—ideals seemingly contradicted by the pessimism and passion of much classical tragedy. Moreover, tragedy in the Enlightenment is also often overlooked in favor of its illustrious seventeenth-century predecessors. In Shadows of the Enlightenment, an assemblage of respected experts specializing in classical, eighteenth-century, comparative, and modernist literary traditions offer a corrective analysis, proving that the Enlightenment was a critical period for tragic drama, during which the signature classical influences of the era coexisted with an emerging modern identity. By analyzing a highly diverse set of works—from Johann Christoph Gottsched to Voltaire to Joanna Baillie—with a rare pan-European scope, the contributors excavate the dynamic, and indeed paradoxical, entanglement of antiquity and modernity encapsulated by Enlightenment tragedy. 
Contributors: Joshua Billings, Logan J. Connors, Adrian Daub, Cécile Dudouyt, James Harriman-Smith, Joseph Harris, Alex Eric Hernandez, Blair Hoxby, Russ Leo, Larry F. Norman, Stefan Tilg
Blair Hoxby is Professor in the Department of English at Stanford University. He is the author of What Was Tragedy? Theory and the Early Modern Canon and the coeditor of Milton in the Long Restoration, among others.
Contents
Acknowledgments
Introduction    Tragedy at the Crossroads of the Enlightenment and Counter-Enlightenment
            Blair Hoxby
Part I   Ancient Forms, Modern Affects
Chapter 1        Medæa in Petticoats: She-Tragedy and the Domestication of Passion
            Alex Eric Hernandez
Chapter 2        "Sentiments Raisonnables": Houdar de La Motte's Tragedies of Interest
            Logan J. Connors
Chapter 3        Zara's Enthusiastic Passions
            James Harriman-Smith
Chapter 4        Joanna Baillie, the Gothic Bard, and Her Tragedies of Fear
            Blair Hoxby
Part II  Philosophy, Religion, and the Institutions of Tragedy
Chapter 5        Nil Volentibus Arduum, Baruch Spinoza, and the Reason of Tragedy
            Russ Leo
Chapter 6        Voltaire's Subliminal Enlightenment: Sophoclean "Simplicity" and the Purpose of Tragedy
            Cécile Dudouyt
Related Titles: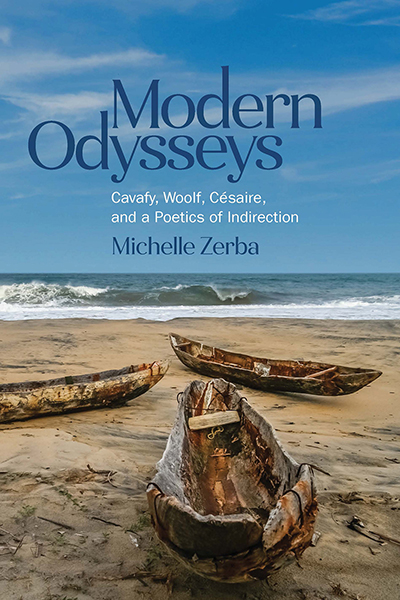 Modern Odysseys
Cavafy, Woolf, Césaire, and a Poetics of Indirection
Michelle Zerba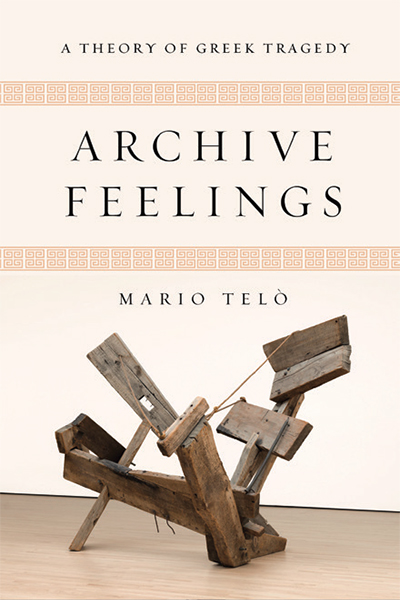 Archive Feelings
A Theory of Greek Tragedy
Mario Telò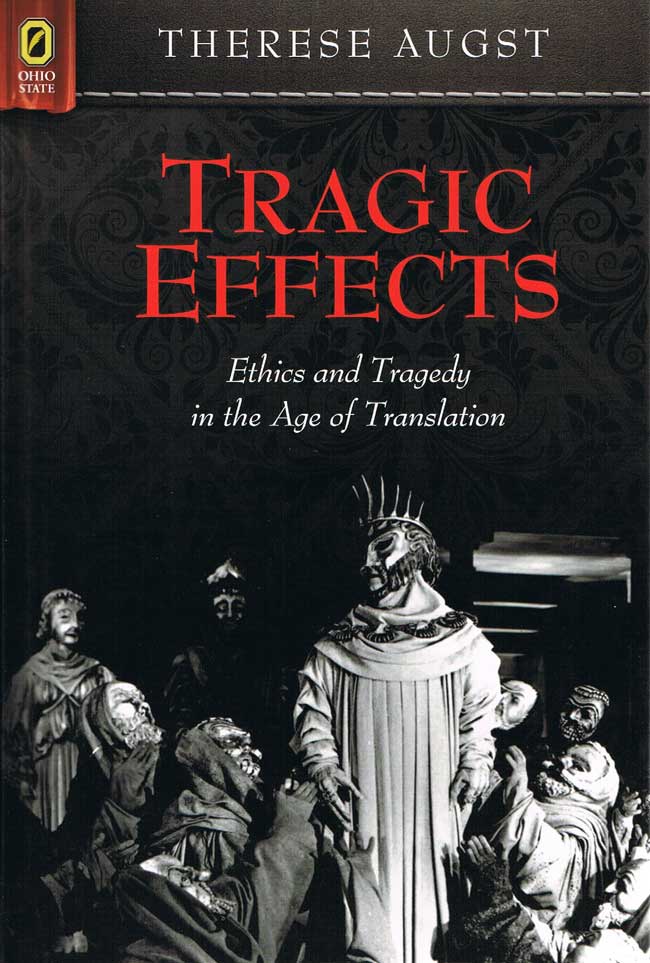 Tragic Effects
Ethics and Tragedy in the Age of Translation
Therese Augst