Instructors, Click here to request an exam copy of the book.
"Peter W. Culicover and Elizabeth V. Hume's book Basics of Language for Language Learners is a must-read for language teachers as well as language learners. The accessible explanations and examples provide fodder for teacher-facilitated discussions related to the Comparisons Standards in Pre-K through university world language classrooms." —Deborah W. Robinson, PhD, President, National Council of State Supervisors for Languages
Learning a language involves so much more than just rote memorization of rules. Basics of Language for Language Learners, 2nd edition, by Peter W. Culicover and Elizabeth V. Hume, systematically explores all the aspects of language central to second language learning: the sounds of language, the different grammatical structures, the social functions of communication, and the psychology of language learning and use.
Unlike books specific to one single language, Basics of Language will help students of all languages. Readers will gain insight into the structure and use of their own language and will therefore see more clearly how the language they are learning differs from their first language. Language instructors will find the approach provocative, and the book will stimulate many new and effective ideas for teaching. Both a textbook and a reference work, Basics of Language will enhance the learning experience for anyone taking a foreign language course as well as the do-it-yourself learner.
A new section, "Tools and Strategies for Language Learning," has been added to this second edition. It comprises three chapters that focus on brain training, memory and using a dictionary. In addition, the section "Thinking Like a Native Speaker" has been substantially updated to include more discussion of errors made by language learners.
Peter W. Culicover is Distinguished University Professor of Linguistics at The Ohio State University. Elizabeth V. Hume is Professor in the Department of Linguistics at the University of Canterbury in New Zealand.
Contents
Preface
Acknowledgments
SECTION I TOOLS AND STRATEGIES FOR LANGUAGE LEARNING
Chapter 1 Language Learning
Chapter 2 Brain Training
Chapter 3 Memory
Chapter 4 Using a Dictionary
SECTION II SOUNDING LIKE A NATIVE SPEAKER
Chapter 5 Foreign Accents
Chapter 6 How to Make a Consonant
Chapter 7 How to Make a Vowel
Chapter 8 Putting Sounds Together
Chapter 9 Common Pronunciation Errors
SECTION III THINKING LIKE A NATIVE SPEAKER
Chapter 10 The Role of Form in Language
Chapter 11 Talking about Things
Chapter 12 Describing Things
Chapter 13 Talking about Events
Chapter 14 Talking about Time
Chapter 15 The Work that Sentences Do
SECTION IV ACTING LIKE A NATIVE SPEAKER
Chapter 16 The Link Between Language and Culture
Chapter 17 Politeness
Chapter 18 Swearing, Insults, and Taboos
Chapter 19 Conclusion
Subject Index
Language Index
Consonants of Standard American English
The International Phonetic Alphabet
Related Titles: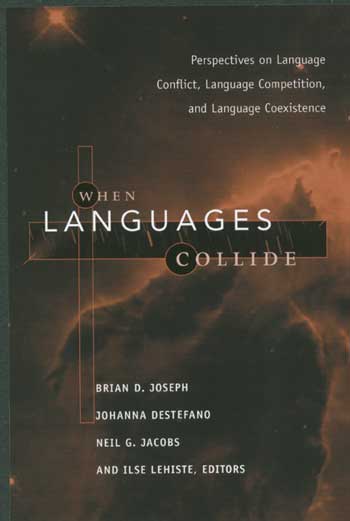 Perspectives on Language Conflict, Language Competition, and Language Coexistence
Edited by Brian D. Joseph, Johanna Destefano, Neil G. Jacobs, and Ilse Lehiste
HARDCOVER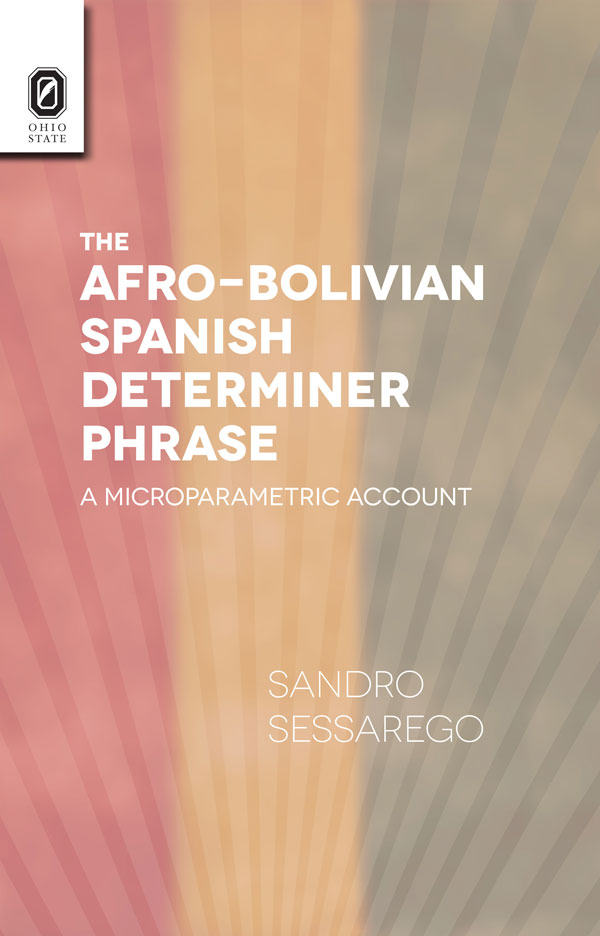 A Microparametric Account
Sandro Sessarego
HARDCOVER
PAPER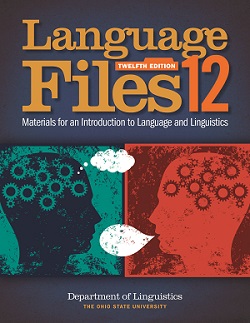 Materials for an Introduction to Language and Linguistics, 12th ed.
The Ohio State University Department of Linguistics
PAPER