"Reads like a classic folktale. Escobar's hauntingly surrealistic ink-and-watercolor illustrations carry readers along as Charlie searches for a purposeful "quest" and for acceptance.…Readers learn that children of all backgrounds—creature and human alike—are the same inside, an idea that transcends societal boundaries and promotes world peace."—Booklist
"The adventure Charlie and Lupe embark on is a timely and courageous one as it addresses the migration crisis on the border and the imprisonment of children." —Kirkus Reviews
"As with the vast majority of Aldama's writing, the story centers on and gives agency to the Latinx experience.… Aldama and Escobar have created a vibrant, exciting, and thought-provoking book that will bring joy to children of all cultures and experiences."—Daniel A. Olivas, Los Angeles Review of Books
Chupacabra Charlie es un chupacabras de diez años educado, guapo e inusualmente alto que anhela la aventura más allá de los límites de México, pero no muy al norte. Poco sabe Charlie cuando se hace amigo de una joven humana, Lupe, que juntos, con solo algunas quesadillas de tocino y algunas latas de Jumex, encontrarán más aventuras de las que podrían manejar. En el camino, se encuentrarán con personas extrañas y peligros inesperados en la frontera entre Estados Unidos y México que ponen a prueba su valentía. ¿Podrán Charlie y Lupe regresar sanos y salvos a casa?
Frederick Luis Aldama es deascendencia irlandesa y guatemalteca junto con mexicana y Latinx. Su mamá, bilingüe, fue maestra de escuela primaria en California. De niño, no cabía de contento al escuchar las historias del Chupacabra, La Llorona y El Cucuy que contaba su abuelita, que quería oír contadas una y otra vez en sus múltiples versiones. Hoy en día es Distinguished University Professor de la Universidad del Estado de Ohio, una de las distinciones más elevadas que se pueden alcanzar en el mundo académico estadunidense. Es autor, coautor, editor y coeditor de 48 libros. 
Chris Escobar es un artista gráfico y dibujante que vive en Savannah, Georgia. Tiene una Maestría de Bellas Artes en la especialidad del Arte Secuencial otorgada por el Savannah College of Art and Design. Chris ha creado ilustraciones para la historieta Floating Head e ilustraciones para la revista Dirt Rag, entre otras publicaciones.
The Los Angeles Review of Books: "Three Questions for Frederick Luis Aldama Regarding His New Children's Book, The Adventures of Chupacabra Charlie"
"A riveting adventure where a human and a Chupacabra join forces to free the niños held by the Big People in Green." —Norma Elia Cantú, author recently of Meditación Fronteriza
"A breathtaking story that inspires us with the help of a chupacabra and a little girl to care for those who have sacrificed everything." — Raúl the Third, author/illustrator and winner of the Pura Belpré Award 
"As an author, parent, and appreciator of great art, I love this book. Fantastically imaginative and poignant, this is a story that resonates beyond the adventure of Chupacabra Charlie. It's about us Latinxs, our struggles, and our dreams—and the will within us to achieve them. A must for our children, us adults, and all our libraries." —Daniel Chacón, author of Kafka in a Skirt and Hotel Juárez
Related Titles: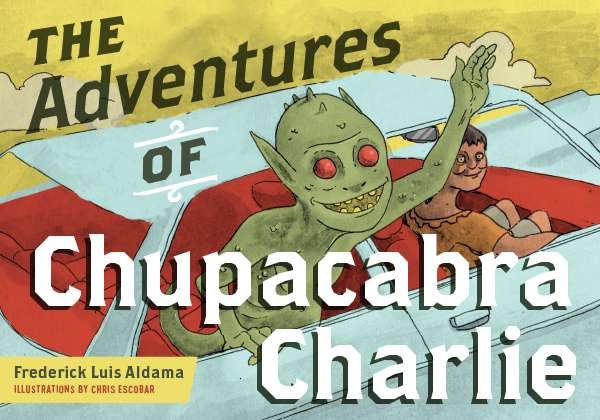 The Adventures of Chupacabra Charlie (English edition)
Written by Frederick Luis Aldama
Illustrated by Chris Escobar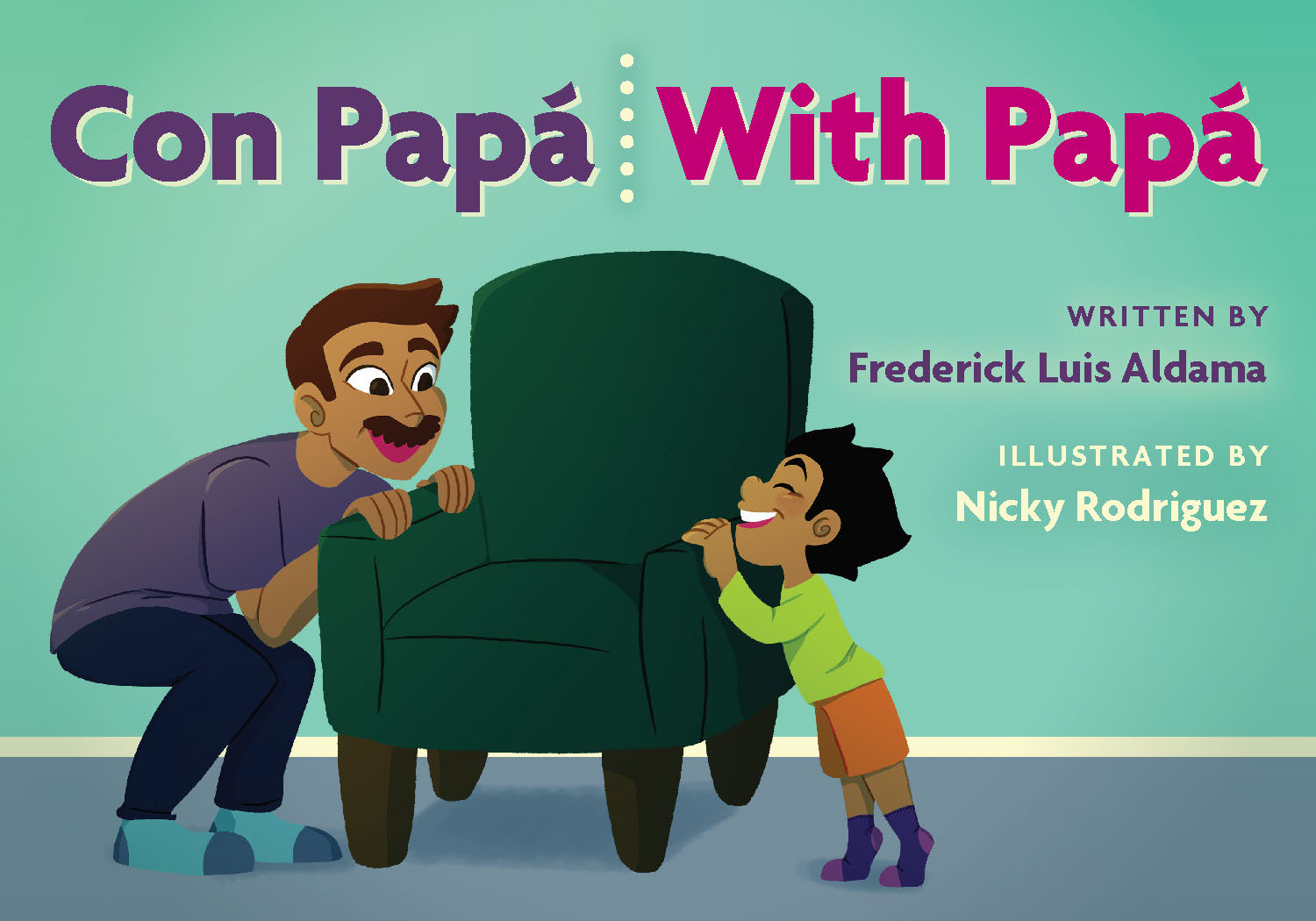 Con Papá / With Papá
Written by Frederick Luis Aldama
Illustrated by Nicky Rodriguez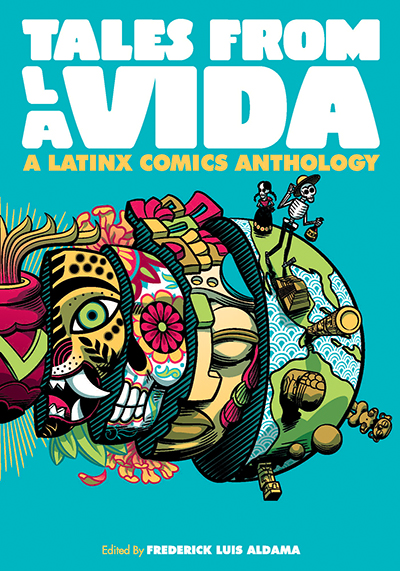 Tales from la Vida: A Latinx Comics Anthology
Edited by Frederick Luis Aldama