"Reading Claim Tickets for Stolen People creates the feeling one has studying a transcendental sonogram: Collins's poetry brings inner life into focus. Blackness is reclaimed, celebrated, embodied. He can give shape to Barack Obama's tan suit and Jimi Hendrix's guitar. He can be furious, funny, and fatherly in a single poem, with a range as broad as his compassion. This is a marvelous book. Claim Tickets for Stolen People gives shape to our magical, mercurial world." —Terrance Hayes
"Collins deftly speaks back to every accusation, rumor, and lie America has flung across his back, devours every myth America trembles behind, and reclaims history in every ordinary moment of these poems. In every ordinary thing he has spoken here, he re-discovers joy, wonder, sorrow, and fear." —Mark Turcotte
"Born of still life and lyric, Collins's sophomore collection is an excavation of America that leaves no question unasked. With masterful sonic resonance, he demonstrates the saliency of our reclamation and the ways in which Black bodies are redemption songs, humming . . ." —Daniel B. Summerhill
"Claim Tickets for Stolen People is an alternative history book in which Black storying, Black sayings, and Black mythology are the truest things we know. . . . With an archeologist's precision, Collins digs a Black truth from the soil of historical erasure." —Taylor Byas
"Claim Tickets for Stolen People is that first sip of ice cold water on a summer day where the concrete sizzles. Collins's tight control of rhythm and language pop with vignettes that surprise while retaining the familiar scent of home. A quick-witted, empathetic consideration of the memories that make us." —Jeni De La O
In Claim Tickets for Stolen People, Quintin Collins embraces a range of poetic forms and registers to show the resilience of Blackness in a colonized world. The tension between mortality and vitality is ever-present, whether Collins is charting his daughter's emergence into being, cataloging the toll of white violence, or detailing the exuberance of community, family, and Chicago and Boston life. In Collins's hands, the world is exquisitely physical and no element is without its own perspective, whether it is a truck sheared by a highway bridge or bees working through the knowledge that humans will kill them, burn their homes, and steal their honey. All goes toward honoring Black grief, Black anger, Black resistance, Black hope—and the persistence of Black love.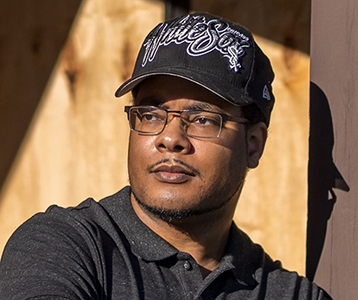 Quintin Collins is a writer, an editor, and the assistant director of the Solstice Low-Residency Master of Fine Arts in Creative Writing Program at Pine Manor College. He is also the author of The Dandelion Speaks of Survival.
Author Photo Credit: Jasen Sousa
Contents
See What Had Happened Was
This Life My Father Roused
Watermelon Seed
a summer lesson on multiplication
The Alchemy of Our Uncles' Chest Hair
Downtown Chicago, a Decadence Uncommon
Black History Year
What I Would Ask About Barack's Post-Racial White House
Just a Couple More Minutes
Petrichor
Sonogram
The American Killing Field
pluto be orbit uncommon
Only Domestic Life
Generation Snowflake
Erosion
How We Work This Soil
Exegesis on a Chicken Wing
The Freedom Trail Tour Guide Shyly Mentions Slaves Were Sold at Boston Harbor
Isaiah Bradley in Conversation with Barack Obama
Josiah X in Conversation with Barack Obama
Sam Wilson in Conversation with Barack Obama
Bridge Strike on Storrow Drive
Murmuration of Starlings
Sonogram
the bees rebuild
If You and Your Best Friend Don't Argue Like This at 3 a.m. in Someone's Basement, You're Not Best Friends
I–57 to Dan Ryan Improv
Obama's Tan Suit
Curse of Ham
Sugar Tells a Truth About Tradition
Do We Need More?
Passage
Samuel L. Jackson's "Motherfucker"
The Stolen People Do Decree
Reynolds-Wrapped Leftovers
Faith in the Father
At the Baggage Claim, I Collect Myself
When I Grew Homesick for Boston Instead of Chicago
Delayed MBTA Train Home as Jimi Hendrix's Stratocaster
"I'm OK"
Terror Management Theory
Elegy as a Room for My Dead
Sonogram
all-american black body
The Six-Eyed Sand Spider's Message to Solicitors, Evangelists, and Colonizers
Might Catch My Niggas
Dave Chappelle Ponders Necromancy in South Africa After Quitting Chappelle's Show
Chicken Wing Redux
Kickback on the Moon
My Unborn Daughter Has Nicer Furniture Than I Do
What Waves Will Carry Back to You
Would-Be Rats
Swaddle
Your Mother Says You Look Like Me
Wisdom on the Art of Resurrection
etymology ft. urban dictionary
Notes
Related Titles: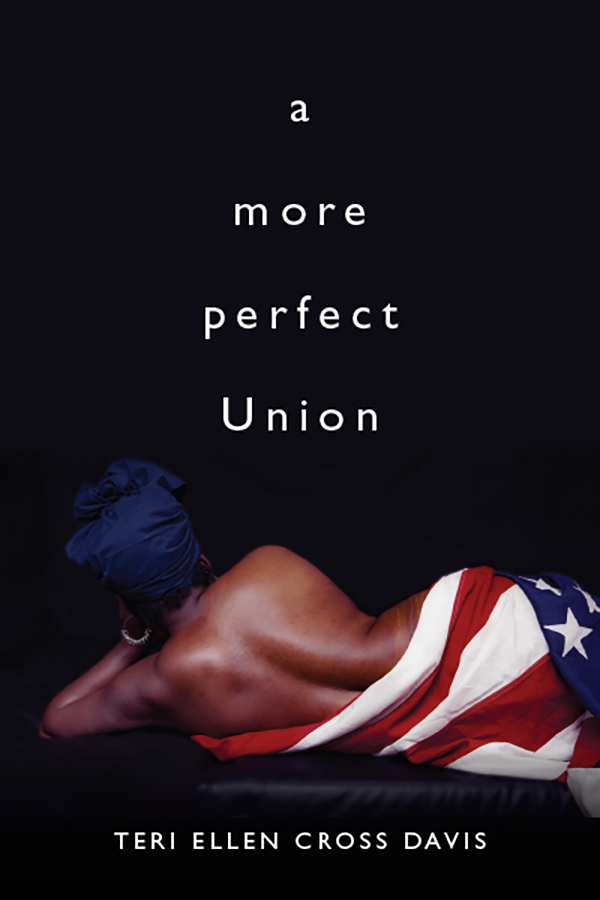 a more perfect Union
Teri Ellen Cross Davis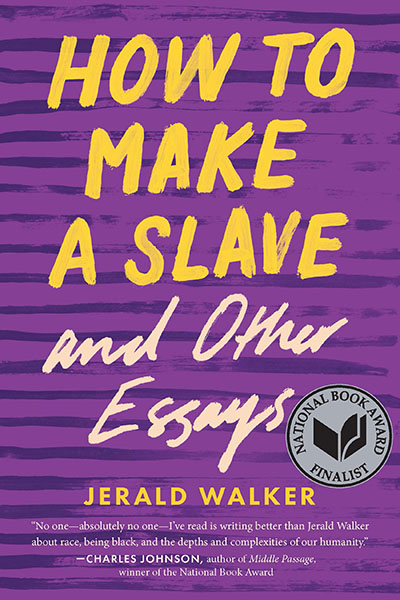 How to Make a Slave and Other Essays
Jerald Walker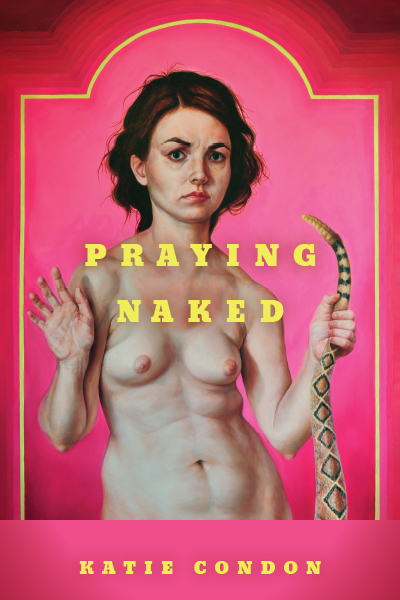 Praying Naked
Katie Condon