Latinidad Shorts
Edited by Frederick Luis Aldama
---
Latinidad Shorts will publish incisive, exciting introductions to all things Latinx. Authored by experts, yet with students and everyday readers in mind, these books will offer engaging and well-developed entry points to major themes in Latinx studies at an accessible price point, making them ideal for course adoption. Books in the series will focus on contemporary topics key to building a fuller understanding of Latinx cultures, lived experiences, and sociocultural realities. Sample subjects—from within media, sociology, sports, history, gender and sexuality, the arts, and more—include fandoms, comics, religion, car culture, pop music, sports, food, and graffiti, as well as specific cultural and political figures.
Manuscripts should be approximately 35,000 words. For more information about the series or submitting a proposal contact: Kristen Elias Rowley, Editorial Director at The Ohio State University Press.
---
About the Series Editor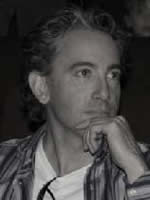 Frederick Luis Aldama is is the Jacob and Frances Sanger Mossiker Chair in the Humanities at the University of Texas at Austin, where he studies and lifts up Latinx contributions to literature and popular culture as the founder and director of the Latinx Pop Lab. He is the author or editor of many books, including children's books, graphic novels, and scholarly monographs across media and cultural studies. He is the editor of the Ohio State University Press series Latinographix and Global Latina/o Americas in addition to Latinidad Shorts.




---