Global Latin/o Americas
Edited by Frederick Luis Aldama and Lourdes Torres
---
New & Forthcoming Global Latin/o Americas Titles:
This series focuses on the Latino experience in its totality as set within a global dimension. The series showcases the variety and vitality of the presence and significant influence of Latinos in the shaping of the culture, history, politics and policies, and language of the Americas—and beyond. We welcome scholarship regarding the arts, literature, philosophy, popular culture, history, politics, law, and language studies, among others.
For more information about the series or submitting a proposal contact: Kristen Elias Rowley, OSU Press Editorial Director. (Download series flyer)
---
About the Series Editors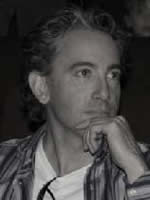 Frederick Luis Aldama is Arts & Humanities Distinguished Professor of English, Spanish & Portuguese as well as University Distinguished Scholar at The Ohio State University. He is the editor and author of 21 books, including the recently published The Cinema of Robert Rodriguez. In addition, he is the editor of OSU Press series Cognitive Approaches to Culture and Latinographix.




---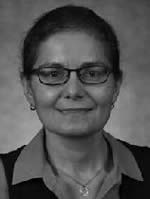 Lourdes Torres is Vincent de Paul Professor of Latin American and Latino Studies at DePaul University. She is the author of Puerto Rican Discourse: A Sociolinguistic Study of a New York Suburb (1997) and co-editor of Third World Women and the Politics of Feminism (1991), and Tortilleras: Hispanic and the Latina Lesbian Expression (2003). She is editor of the Latino Studies journal.




The Advisory Board
Jorge Duany is the Director of the Cuban Research Institute and Professor of anthropology at Florida International University. He is the author of Blurred Borders: Transnational Migration between the Hispanic Caribbean and the United States and La nacíon en vaivén: Identidad, migración y cultura popular en Puerto Rico.
Peter Garcia is Professor of Chicano/a Studies at Cal State Northridge, author of Decolonizing Enchantment: Lyricism, Ritual, and Echoes of Nueva Mexicano Popular Music, and the co-editor of the Encyclopedia of Latino Popular Culture.
Alexandro José Gradilla is Associate Professor and chair of Chicana and Chicano Studies at California State Fullerton and author of the forthcoming Why Culture? The Problematic and Strategic Uses of Chicano/Mexicano Culture.
Elaine Levine is a researcher at the National Autonomous University of Mexico's Center for Research on North America, Mexico City, and Professor of the Graduate Program in Political and Social Sciences. She is author and editor of several books, including Los nuevos pobres de Estados Unidos: Los hispanos and La migración y los latinos en Estados Unidos: Visiones y conexiones.
Gabriella Sanchez is Assistant Professor of Sociology at Catholic University of America. She is author of Human Smuggling and Border Crossings.
Ninna Nyberg Sørensen is senior researcher at the Danish institute for International Studies as well as editor and author of several books, including Central American Migration, Remittances and Transnational Development and The Migration Industry and the Commercialization of International Migration.