"This book promises to offer a much-needed contribution to narrative studies by anchoring narrative analytic techniques traditionally associated with narratology in a corpus of texts that both invite analysis and that can actually challenge and sharpen our existing analytical tools." —Andreea Ritivoi, author of Paul Ricoeur: Tradition and Innovation in Rhetorical Theory
Narratology and Ideology: Negotiating Context, Form, and Theory in Postcolonial Narratives, edited by Divya Dwivedi, Henrik Skov Nielsen, and Richard Walsh, brings together many of the most prominent figures in the interface between narratology and postcolonial criticism. While narrative theory has for some time recognized the importance of context in the analysis of fiction, this recognition has not quickly translated into substantial work in fields like postcolonialism, where situated questions of value and ideology have been brought to the fore. Postcolonial criticism, on the other hand, has often neglected the formal qualities of fiction in preference for ideological thematic interpretations, precisely because of the suspect legacy of formalism. The volume, then, stages a meeting between these two fields, negotiating both narratological and postcolonialist concerns by addressing specific features of narrative form and technique in the ideological analysis of key postcolonial texts.
The thirteen essays in Narratology and Ideology offer compelling readings of individual novels, with a focus upon South Asian literature, that provide a cumulative case study on the value of postcolonial narratology. The essays show not only how narrative theory can be productively applied in service of postcolonial criticism but also how such attention to postcolonial fictions can challenge and refine our theoretical understanding of narrative.
Divya Dwivedi is Assistant Professor of Philosophy and Literature at the Indian Institute.
Henrik Skov Nielsen is Professor at the School of Communication and Culture at Aarhus University.
Richard Walsh is Reader in the Department of English and Related Literature at the University of York. 
Contents
Introduction
Divya Dwivedi, Henrik Skov Nielsen, and Richard Walsh
Part I   Narrative in Question
Chapter 1         Fractured Tales and Colonial Traumas: Disfigured Stories in Kashmiri Short Fiction
Patrick Colm Hogan
Chapter 2         No Center and No Margins: Narrativizing Return Journeys in Works by M. G. Vassanji, Michael Ondaatje, and Rohinton Mistry
Martin Löschnigg
Chapter 3         The Legibility of Things: Objects and Public Histories in N. S. Madhavan's Litanies of the Dutch Battery
Udaya Kumar
Part II  Zones of Narrative (Para-, Meta-, Intra-)
Chapter 4         Metanarrative Signs in Ousmane Sembène's Les Bouts de bois de Dieu. Banty mam Yall
Gerald Prince
Chapter 5         A Contextual Rhetorical Analysis of Audiences in E. M. Forster's Preface to Mulk Raj Anand's Untouchable
Sarah Copland
Chapter 6         Ideological Ambivalence: A Reading of Salman Rushdie's Midnight's Children
Jan Alber
Part III Voice and Narrator
Chapter 7         "We are the people of the Apokalis": Narrative Voice and the Negotiation of Power Structures in Indra Sinha's Animal's People
Marion Gymnich
Chapter 8         Questioning the Ideology of Reliability in Mohsin Hamid's The Reluctant Fundamentalist: Toward a Critical, Culturalist Narratology
Greta Olson
Chapter 9         The Immigrant Experience in Jhumpa Lahiri's "The Third and Final Continent": Postcolonial and Rhetorical Perspectives
James Phelan
Part IV Strategies, Narrative and Postcolonial
Chapter 10       Ideology, Dissidence, Subversion: A Narratological Perspective
Monika Fludernik
Chapter 11       The Apocalypse That Will Never Be: Decolonization, Proleptic History, and Satire in India, c. 1946–51
Baidik Bhattacharya
Part V  Narrative, Theory, Ideology
Chapter 12       In the Absence of Post
Mieke Bal
Chapter 13       The Addressee Function, or the Uses of Narratological Laity: Lessons of Khasak
Divya Dwivedi
List of Contributors
Index
Related Titles: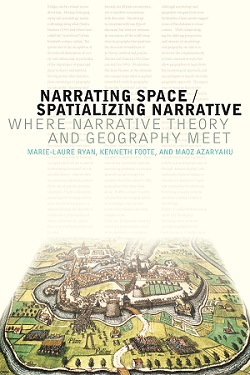 Marie-Laure Ryan, Kenneth Foote, and Maoz Azaryahu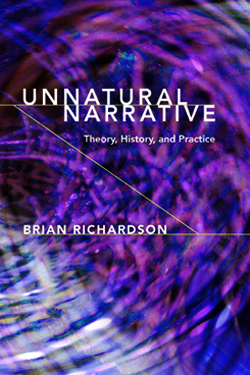 Brian Richardson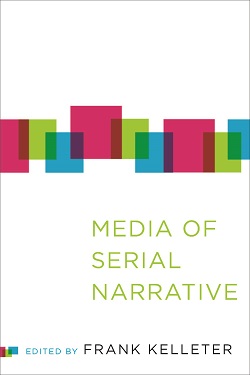 Edited by Frank Kelleter