This book is freely available in an open access edition in the OSU Libraries' Institutional repository, Knowledge Bank, thanks to TOME (Toward an Open Monograph Ecosystem)—a collaboration of the Association of American Universities, the Association of University Presses, and the Association of Research Libraries—and the generous support of The Ohio State University Libraries. Learn more at the TOME website, which can be found at the following web address: http://openmonographs.org.

"A detailed, incisive, intelligent, and well-argued exploration of visual politics in Chile that explores the way muralists, grafiteros, and other urban artists have inserted their aesthetics into the urban landscape. Not only is Latorre a savvy, patient sleuth but her dialogues with artists and audiences offer the reader precious historical context." —Ilan Stavans
"A cutting-edge piece of art history, hybridized with cultural studies, and shaped by US people of color studies, attentive in a serious way to the historical and cultural context in which muralism and graffiti art arise and make sense in Chile." —Laura E. Peréz
Guisela Latorre's Democracy on the Wall: Street Art of the Post-Dictatorship Era in Chile documents and critically deconstructs the explosion of street art that emerged in Chile after the dictatorship of Augusto Pinochet, providing the first broad analysis of the visual vocabulary of Chile's murals and graffiti while addressing the historical, social, and political context for this public art in Chile post-1990.
Exploring the resurgence and impact of the muralist brigades, women graffiti artists, the phenomenon of "open-sky museums," and the transnational impact on the development of Chilean street art, Latorre argues that mural and graffiti artists are enacting a "visual democracy," a form of artistic praxis that seeks to create alternative images to those produced by institutions of power. Keenly aware of Latin America's colonial legacy and deeply flawed democratic processes, and distrustful of hegemonic discourses promoted by government and corporate media, the artists in Democracy on the Wallutilize graffiti and muralism as an alternative means of public communication, one that does not serve capitalist or nationalist interests. Latorre posits that through these urban interventions that combine creativity with social action, Chilean street artists formulate visions of what a true democracy looks like.
Guisela Latorre is Associate Professor at The Ohio State University and the author of Walls of Empowerment: Chicana/o Indigenist Murals of California.
Contents
List of Illustrations
Acknowledgments
Introduction    Street Art, Visual Democracy, and the Chilean City
Chapter 1        The Return from Clandestine Anonymity: Muralist Brigades, Revamped and Renewed
Chapter 2        Open-Sky Museums and the Decolonization of Urban Space
Chapter 3        Tagging the Chilean City: Graffiti as Individualized and Collective Praxis
Chapter 4        Public Interventions and Gender Disruptions: Graffiteras' Urban Transformations
Conclusion      Transnational Incursions in Chilean Street Art: Globalizing the Local and Localizing the Global
Bibliography
Index
Related Titles: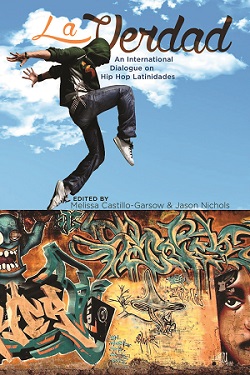 La Verdad:
An International Dialogue on Hip Hop Latinidades
Melissa Castillo-Garsow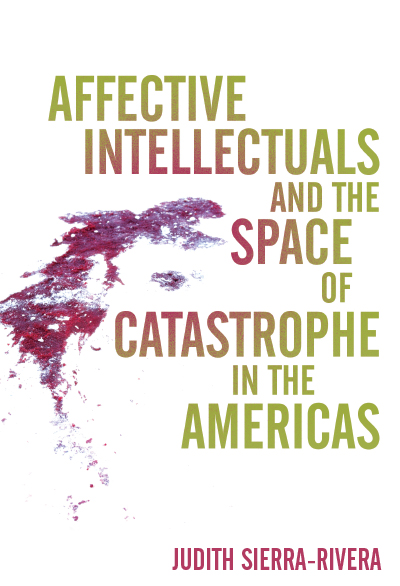 Affective Intellectuals and the Space of Catastrophe in the Americas
Judith Sierra-Rivera